Discover more from Pub(lishing) Crawl
All things reading, writing, books, and occasionally booze. Reading you under the table since 2012. This site now exists as an archive of all the posts and content from the original website.
The Trickle Down Effect: Predicting the Next Big Trend

by
Rachel Seigel
---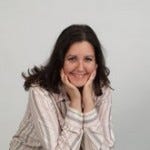 Regardless of what aspect of the book world we are involved in, we are constantly peering into our proverbial crystal balls desperately trying to glean some answer as to what the next big trend will be. (Especially in the Children's/YA market which is rapidly outpacing adult books in sales and popularity.) As a bookseller/buyer, I'm asked this question on a regular basis, and my customers are always surprised to learn how much of it comes down to a guess! (Although somewhat of an educated one.) While there is no magical formula that is guaranteed to work all of the time (if I knew what it was I'd be rich!), there are certain criteria that I use to make that educated guess. First of all, having an opportunity to examine all of the publisher catalogues for each season in a fairly concentrated time period, seeing a lot of a particular kind of book being published across the board that is not already popular (capitalizing on an existing trend is something completely different) is an early signal that publishers believe that something will become popular. Children's books are typically a slow burn so it may take a while, but if they really believe in something, with some marketing and publicity dollars behind it, there's a good chance of making it catch on. Next comes instinct, and there isn't really any way to teach that or explain it except as a gut feeling. With enough experience as a reader/bookseller/publisher, you develop a bit of an eye for what's going to be a hit. In the 7 years that I've been a buyer, there have been several times that I've selected a book with no more reason than I have a feeling about it, and a lot of the time, I've been right. Lastly, and this is the part that is really crystal ball gazing, is what I call the "trickle down effect", and this is the time to really draw on all of your psychic abilities! This term has typically been applied to economics and to fashion, but it applies to books in a similar way. Adult fiction trends trickle down first to YA and then to Middle Grade. Remember when books like Bridget Jones' Diary (1996), Sex and the City (1997) and Confessions of a Shopaholic popularized the "Chick Lit" genre? Within a couple of years, popular series such as Sisterhood of the Travelling Pants (1999), Confessions of Georgia Nicolson (1999) and Gossip Girl (2001) burst onto the YA scene, and mirrored the success of their more mature literary cousins. Today, we have a wealth of "Chick Lit" inspired series for Middle Grade, that lighten up the content but retain the spirit of the genre. (Lauren Myracle's Flower Power series is a popular example of this, which is like a lite version of the Sisterhood books.)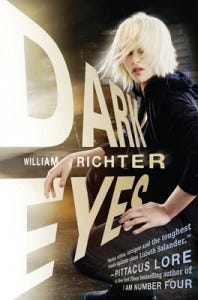 Now you may be wondering what I predict to be the next big trend? To find the answer, you need look no further than to the Swedish suspense trilogy that has been on bestseller lists for over 140 weeks, and has sold over 65 million copies! You guessed it- The Girl with the Dragon Tattoo (The Millenium Trilogy)! First out of the gate is William Richter's debut thriller called Dark Eyes,which publisher Penguin is hoping will prove that mystery/thrillers will be the next genre to explode onto the YA Scene.
---
Rachel Seigel is the Children's/Young Adult Book Buyer at wholesaler S&B Books in Mississauga, Ontario. She also maintains a personal blog at http://readingtimbits.blogspot.com and can be found on Twitter as @rachelnseigel.