Discover more from Pub(lishing) Crawl
All things reading, writing, books, and occasionally booze. Reading you under the table since 2012. This site now exists as an archive of all the posts and content from the original website.
The Importance (And Subjectiveness) of Comparative Titles in Querying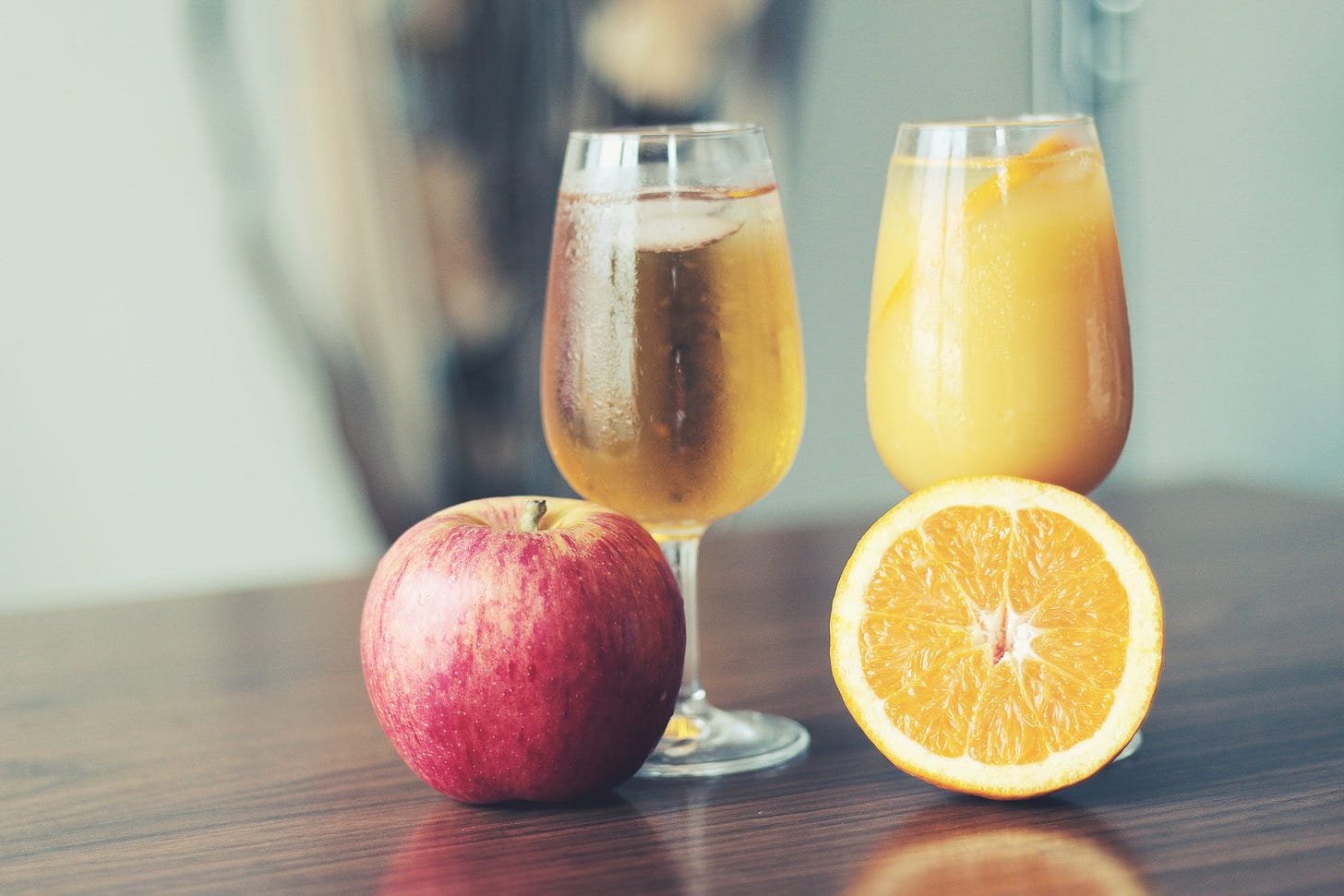 Get it? We're comparing things. Comps. Apples to oranges... okay whatever, let's do this.
Every now and again I open up my DMs on the ol' Twitter for questions, or I let folks pick my brain in various hashtag events. And there's always the in-real-life events, like workshops and conferences. It's always a good time for the most part, and I like being someone who is accessible in an industry that sometimes feel like it's less than that. Out of all the questions that get brought up, the one that always seems to bubble to the surface right away, has to do with comp titles. Comparative titles. At a writing workshop this weekend, after giving a talk about query letters, this was one of the first issues raised. Hands went up when I started talking about them, way before it was time for the Q&A.
"Do I need them?"

"There's nothing like my book out there."

"Can I use television shows? What about movies?"

"How old can my comp titles be?"
It's clearly something writers fret over. I tweet about my love of comp titles pretty frequently and wanted to write a little post up about them. But before we dig in, I wanted to stress the subjectiveness of it all. Plenty of my peers don't care about comp titles, and in some cases, would rather not see them at all. This includes some of my colleagues at my own agency (Kurestin, I feel so betrayed), so take this with a grain of salt and what have you. So again, keep this in mind. This is coming from one agent's perspective. I'm very much on team Good Comps ™. But for some folks, it doesn't matter at all.
Why Use Comp Titles?
Look, there are a lot of reasons why you use a comp title in your pitch, and it's not just about saying "my story is like this story" (which isn't what you should be saying in the first place, more on that in a second). It's about way more. Hook the Agent or Editor: One reason, is the hook. I'm a sucker for query letters that start off with some kind of a hook to grab my attention, and using comps right away helps with that. "My novel, MAMMOTH, is finished at 70,000 words, and reads like a mashup of DUMPLIN' meets JURASSIC PARK." Note, this is a real one. From my author Jill Baguchinsky. Mammoth comes out in November. They work as attention grabbers. Not just because it gives you the chance to show off a unique idea right away, but because it lets you cater to their interests. If I'm frequently saying how much I love a certain book or author, tossing them in there as a comp (when applicable) is a great way to grab me in. Show You Know Your Genre & Category: Comp titles also show the potential agent or editor that you're well read in your genre or category. That you know this part of the book world. If you're pitching a YA novel and telling me it'll be perfect for fans of say, Dragons Love Tacos, I'm probably going to assume you haven't read a novel for teenagers. Comp titles give you the chance to show you're a reader, as well as a writer. You can't write great books without reading them. Show There's a Place for Your Book: Maybe you're pitching a particularly quirky book. Something a bit different. Using comp titles can help show an agent that there's a place for a book that's a little off the beaten track like the one you've written.   Maybe you're writing a genre-blending book. Something that mashes two or three genres together, and might be a little hard to picture on a bookshelf. Or a project that's written in an unusual format. Comps can help demonstrate that yes, there are books like mine out there. IE: Say, talking about Lauren Oliver's amazing Replica series, books that tell stories on one side and, when you flip the book over, on the other. One might talk about Theodora Goss' The Thorn and the Blossom. When talking about the unusually formatted Illuminae books, maybe you'll dig into other titles that experiment with text, like The Dead House by Dawn Kurtagich.
Comps Aren't Just About Plot
If you're struggling to find a comparative title that feels in line with the story you're telling, that's not a bad thing. After-all, no one is pitching around a book and saying "my novel is exactly like this book by this author", because then why did you write it? It's not about story. Your comparative titles can be about other aspects of other works, that can be found in yours. For example:
And so on. It's not about the actual story, but elements that can be found within it. If you're leaning in with the excuse "there's nothing else like my work out there", then that tells me you don't read in your genre or category.
What Makes a Good Comp?
Like I talked about up top, comp titles help an agent
See that you're well read.

That you know your category / genre.

That there is a place for your book on shelves.
That's what a good comp title does. It helps with all of these things. But, there are specifics that I get asked pretty regularly that are important to dig into. Can an older comp, be a good comp? What about things from pop-culture? Well, let's talk about those. How Old Can Comp Titles Be: There is nothing wrong with older comp titles. You can't talk about This Monstrous Thing by Mackenzi Lee without comping it to Frankenstein. Or the excellent YA anthology Feral Youth without bringing up The Canterbury Tales.  Use classics! Especially (and obviously) when discussing a retelling. That said though, make sure you have something modern in there, from the past two to three years. Again, it shows the well-readness of you and your work. Your reading taste informs your work. If you're comping your latest epic fantasy or sci-fi novel to books published decades upon decades ago, I'll likely assume that's the style you're going for. And as a reader who likes more modern, accessible genre fiction, I'll know immediately it isn't for me. So yes, use an older book, but be sure to have something a little more modern in there. Movies & TV Shows: Look, there's absolutely nothing wrong with using movies, television shows, even video games to describe your book. You can't talk about Guy in Real Life by Steven Brezenoff without bringing up World of Warcraft, or Tracked by Jenny Martin without talking about Star Wars and The Fast and the Furious. But, try to bring up a book in the mix as well, please? Pop-culture comps show that your book has a place in the mindset of whatever people are loving in the moment, but I also want to know how evergreen your book is.
-#-
So, let's break down this massive post to some key points.
Comps show agents and editors you're well read and know your genre / category and where your book exists.

Comps aren't just about the plot, they're about elements and themes found in your book.

Comps can make describing a challenging and unique book a little easier.

Use movies, television, and video games as comps, but try to throw a book in there, okay?

Use older comps, but try to use a modern one in the mix, unless you're going for an older style.

Not all agents care about comps, so this post maybe means nothing.
Good luck as you're querying, writer friends. You can do it.