Discover more from Pub(lishing) Crawl
All things reading, writing, books, and occasionally booze. Reading you under the table since 2012. This site now exists as an archive of all the posts and content from the original website.
Introducing Sarah, Susan, and Vanessa!
Sarah J. Maas

Sarah J. Maas was born and raised in New York City, but after graduating from Hamilton College in 2008, she moved to Southern California. She's always been just a *tad* obsessed with fairy-tales and folklore, though she'd MUCH rather be the one slaying the dragon (instead of the damsel in distress). When she was sixteen, she discovered FictionPress.com, and shared a (very rough) draft of Throne of Glass, a YA epic fantasy retelling of Cinderella. For the six years Throne of Glass was on FictionPress (then titled Queen of Glass), it developed a massive fanbase—which later gave her the confidence to attempt getting it published. Many rewrites and revisions later, Throne of Glass is less a Cinderella retelling and more of an original epic fantasy, and it will be published by Bloomsbury Children's on August 7th, 2012. Over the years, she's written several other novels (most of them fairy-tale retellings), and when she's not busy writing, she can be found geeking out over things like Han Solo, gaudy nail polish, and ballet. You can visit her website here, add her on Facebook and Goodreads, and follow her on Twitter. [hr]
THRONE OF GLASS
An infamous young assassin who is more than she seems must battle her way to freedom in a corrupt kingdom where magic has been outlawed. (From Publishers Marketplace)
THE ASSASSIN & THE PIRATE LORD
A Throne of Glass Novella
Celaena Sardothien, feared assassin, has come for retribution. Sent by the Assassin's Guild to a remote island in a tropical sea, Celaena is supposed to be to collecting on a debt they are owed by the Lord of the Pirates. But when she learns that the agreed payment is not in money, but in slaves, her mission suddenly changes--and she will risk everything to right the wrong she's been sent to bring about.
Want to hear more about the novella? Or SQUEE with Sarah over her latest exciting news? Head here! [hr] Sooz & Vanessa: When you started writing THRONE OF GLASS, what was the inspiration behind it?  A dream? A musical clip? Plain, old-fashioned brainstorming?
Sarah: I was a sophomore in high school when I got the idea for THRONE OF GLASS (which was longer ago than I like to admit). I'm a huge fan of movie scores, and one afternoon, I was listening to the soundtrack to Disney's CINDERELLA. The music that plays when Cinderella flees the ball began playing, and I was immediately struck by how oddly dark it was. So, my imagination went crazy, and I thought the music would be WAY more fitting if Cinderella was a thief and had stolen something from the palace…OR--even better: if Cinderella was an assassin and was fleeing after she'd tried to kill the Prince.
From there, I wanted to know who this Cinderella-assassin was: who had sent her to kill the prince, why was she working for them, HOW had she become an assassin…And thus, Celaena Sardothien (and THRONE OF GLASS) was born. In the years that I've been working on ToG, it's become more of an original epic fantasy and less of a Cinderella retelling, but there are still touches of Cinderella to be found here and there.
Sooz & Vanessa: Which one of your characters would you most want to kiss?
Sarah: Captain Chaol Westfall. Hands down. Of course, he'd probably object to it, since I'm married, but…I'd find a way. Even if Celaena would KILL me for it ;)
Sooz & Vanessa: There's a creeper at the pub! What book are you reading to avoid him?
Sarah: Probably THE LAST UNICORN by Peter S. Beagle—I weep every time I read that book, and I'm pretty sure my hysterical sobbing would turn any creeper away....I hope. Unless they're turned on by that kind of thing. Which is just...ick.
[hr]
Susan Dennard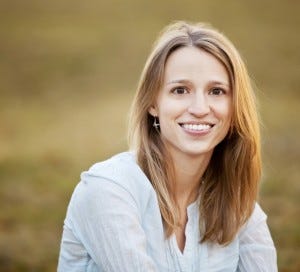 Susan is a reader, writer, lover of animals, and eater of cookies. She used to be a marine biologist, but now she writes novels. And not novels about fish either, but novels about kick-butt heroines and swoon-worthy rogues (she really likes swoon-worthy rogues). She lives in Germany with my French husband and Irish setter, and you can learn more about her crazy thoughts and crippling cookie-addiction on twitter, facebook, or Goodreads. Her debut, Something Strange and Deadly, will be available from HarperCollins in July of 2012, and you will never believe how happy this makes her! [hr]
SOMETHING STRANGE & DEADLY
There's something strange and deadly loose in Philadelphia... Eleanor Fitt has a lot to worry about. Her brother has gone missing, her family has fallen on hard times, and her mother is determined to marry her off to any rich young man who walks by. But this is nothing compared to what she's just read in the newspaper— The Dead are rising in Philadelphia. And then, in a frightening attack, a zombie delivers a letter to Eleanor...from her brother. Whoever is controlling the Dead army has taken her brother as well. If Eleanor is going to find him, she'll have to venture into the lab of the notorious Spirit-Hunters, who protect the city from supernatural forces. But as Eleanor spends more time with the Spirit-Hunters, including their maddeningly stubborn yet handsome inventor, Daniel, the situation becomes dire. And now, not only is her reputation on the line, but her very life may hang in the balance.
Want to read Sooz's book? Head here for a chance to win an ARC of Something Strange & Deadly. [hr] Sarah & Vanessa: Okay Sooz, be honest. What's a typical writing day for you?
Sooz: Usually, I wake up at 6:30, have breakfast with my hubby, get showered/dressed, and then at around 7:30, I sit at my desk. I spend 30 minutes checking emails, and then I start working.
I take a 15-20 minute break for lunch, and I like to read while I'm eating. Usually, I take my dog for a 20-30 minute walk after chowing down. :)
Then I get back to work until about 3 PM. If I haven't reached my minimum goal (or I'm just "in the zone), I force myself to keep going. If I did reach my goal, I shift gears and start writing blogs, answering comments, checking emails, etc. I spend a solid 2-3 hours doing all that "administrative" stuff.
After all that, I usually go back to writing/revising until my husband get homes (7-8 PM). Then we have dinner, spend some time together, and read in bed. :D
All in all, my days are pretty dull! I rarely, rarely leave the house (not that I mind), and I sit on my butt entirely too much. ;)
 Sarah & Vanessa: What was the biggest challenge in writing Something Strange & Deadly?
Sooz: Believing in myself and persevering.
Forcing my imagination to spin its wheels without ever knowing if it would pay off...well, it was daunting. There were many, many, many days I wondered what the heck I was doing, I wondered if I had what it took...and I just wanted to give up.
But then I'd imagine myself as a published author… I'd remember why I love storytelling, why I wanted to do this in the first place, and then I'd promise to do whatever it takes to get there. After that, I'd dive back in for another round of revisions (I revised Something Strange & Deadly at least ten times before I even got an agent!).
Believe you can do it, and never EVER give up. I promise: you can do it.
 Sarah & Vanessa: After a wild night at Pub(lishing) Crawl, what is your ideal place to recover (anywhere in the world!)?
Sooz: In my bed with a great book on my lap and a cup of coffee on my nightstand. :D I LOVE reading (duh!), and my favorite spot is cozied up under my blanket with the yellow glow of a lamp.
[hr]
Vanessa Di Gregorio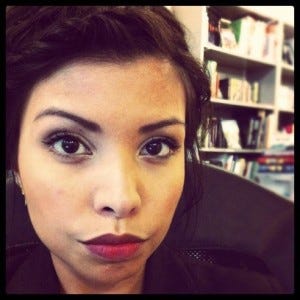 Vanessa Di Gregorio works in publishing as an account manager/sales rep at Ampersand, a book and gift sales agency. A former literary agency intern with a penchant for picture books and YA fantasy, Vanessa knew she would end up working in the book biz, one way or another. When she isn't driving around visiting bookstores (or working on the company website), she can be found reading, playing video games, watching T.V., or writing. She also may or may not be working on a YA fantasy. A social media addict, Tumblr enthusiast, carbivore, Instagram junkie, and supporter of the serial comma, Vanessa leads a wonderfully nerdy life in Toronto with her husband. You can find Vanessa geeking out at Something Geeky, Goodreads, or on Twitter. [hr] Sooz & Sarah: What are you reading now, Vanessa?
Vanessa: *takes a deep breath* The Girl Who Circumnavigated Fairyland In a Ship of Her Own Making. Talk about a title, right? It's an absolutely lovely book, and reminds me very much of the days when authors would write with these fantastic narrating voices a la Wizard of Oz or Alice in Wonderland. And it also has one of my new favourite lines ever: "It is well known that reading quickens the growth of a heart like nothing else." Isn't that just music to the ears?
Sooz & Sarah: Ack!!! Pub Brawl!!! What weapon are you wielding?
Vanessa: A bow and arrow, of course!! I'd be up there in the rafters, taking my sweet time aiming. Though to be honest, I've only ever shot a bow and arrow once in my life - but one can dream of being amazing!
Sooz & Sarah: Be honest...Got any good (preferably literary) pickup lines? Vanessa: We would make such a beautiful library together. ;P [hr]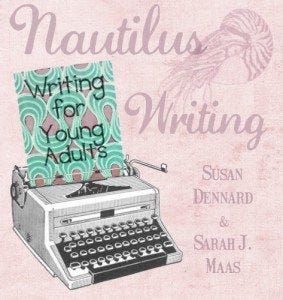 Today we're giving away a packet of lectures from Sarah & Sooz's YA Writing Workshop! The packet includes lectures on world-building, characterization, and plotting/pacing! When Sarah & Sooz offered the workshop in Summer 2011, all of the spots filled up within seconds. In the 2 minutes that applications were open, over 70 people applied—and only 6 got in. With no set date for the next workshop, this is a giveaway you DON'T want to miss! a Rafflecopter giveaway
Make sure to check back tomorrow for interviews with returning members Kat Zhang, Julie Eshbaugh, and Vahini Naidoo and another giveaway!