Discover more from Pub(lishing) Crawl
All things reading, writing, books, and occasionally booze. Reading you under the table since 2012. This site now exists as an archive of all the posts and content from the original website.
Cover Reveal for MOSQUITOLAND by David Arnold
[box type="info"]Today I'm really excited to reveal the cover for my good friend, David Arnold, a fellow 2015 debut author, whose YA novel Mosquitoland is so incredible I tried to rate it 100 stars on Goodreads despite the max being 5 stars. (This ain't over, Goodreads…) I pretty much want this novel tattooed on my body so I never have to be without my homegirl Mim Malone because she's glowing with wisdom. But you're not here for me to rant about the genius that is Mosquitoland. Not only are we hosting David's cover reveal, we also have Ken Wright, the publisher of Viking Children's Books and David's editor, offering some words on the directions they explored for previous cover designs before landing on this bad boy...[/box]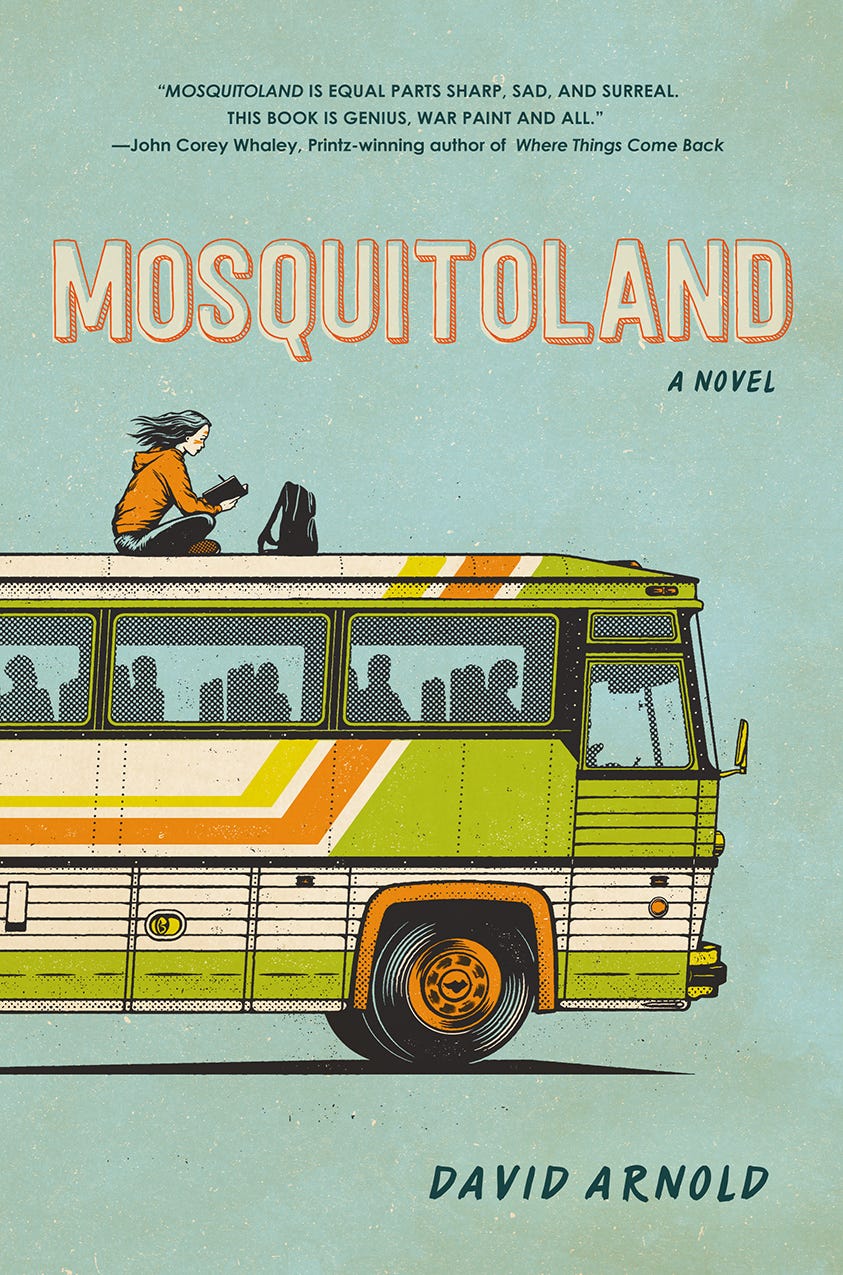 Mim Malone is not okay.

After the sudden collapse of her family, Mim is dragged from her home in northern Ohio to the "wastelands" of Mississippi, where she lives in a medicated milieu with her dad and new stepmom. When Mim learns her real mother is sick back in Cleveland, she ditches her new life and hops aboard a northbound Greyhound.

Along her thousand-mile excursion, Mim meets a strange band of fellow travelers, including Walt (a homeless boy with Down syndrome) and Beck (a heroically-flawed traveling photographer). Walt and Beck stir Mim's spirit in new ways, challenging her to confront her notions of love, loyalty, and what it means to be sane.

Told in an unforgettable, kaleidoscopic voice, Mosquitoland is a modern American odyssey, as hilarious as it is heartbreaking.
Ken Wright, publisher of Viking Children's Books: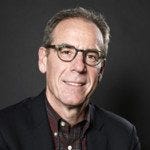 "When I first read Mosquitoland on submission, I knew it was that rare novel that straddles the very, very thin line between literary and commercial. It's also both hilarious and heartbreaking, and will certainly appeal to teens and adults.  So that posed a challenge in terms of cover design. How could we convey all these ands?
I originally really wanted a mosquito on the cover. We had one big mosquito, multiple small mosquitos, even a squashed mosquito. But none of them helped tell Mim's story, so eventually we heavy-heartedly changed directions. (But now I'm so glad we did!)
There were other covers in between—everything from Mim's therapist's taxidermied grizzly bear to bright, psychedelic designs—but we finally landed on showing the road trip narrative in an illustrated style that will appeal to teen readers as well as adults. When I saw the artist's portfolio, I knew he could capture the feeling of the book. And when our wonderful design team finished putting together this magnificent cover, all thoughts of mosquitos and grizzlies were gone. This says Mosquitoland. It says Mim. And it says all the ands we were originally hoping to capture!"
[hr]
Q&A
Adam Silvera: When you saw the final cover, did you—like Ken—think it screamed Mosquitoland? David Arnold: Absolutely! I'd always envisioned an illustrated cover for Mim. Additionally, I'm a huge fan of Wes Anderson (and his movie posters), and this cover, for me, really nailed that aesthetic.
A.S: Did Penguin involve you and/or your agent (Dan Lazar) in the design process at any point? If so, what were your contributions? D.A: The (brilliant) idea and execution of the design was all theirs. However, after Penguin presented the initial concept, Dan and I did give input, and they were nothing but gracious and receptive toward our suggestions. Specifically, I submitted a few references pointing the illustrator in the direction of my aesthetic, and Dan and I both offered suggestions about the fonts. In the end, we landed on a cover that resonated with all of us, and that I am so very proud to share with you today!
Thanks, David! You can add Mosquitoland to your To-Read shelf on Goodreads now and pre-order it from Amazon! Let us know what you think about the book and its cover in the comments below!
[hr]
DAVID ARNOLD writes stories and songs. He likes pesto, Arcade Fire, indie bookstores, Middle-earth, Garp, Elliott Smith, Christmastime, and all things Sorkin. He doesn't like olives, liars, or wet socks. His debut novel, Mosquitoland, will be published by Viking/Penguin on March, 3rd 2015. His second book, Kids of Appetite, is tentatively set for a Fall 2016 release. He is represented by Dan Lazar at Writers House.