Discover more from Pub(lishing) Crawl
All things reading, writing, books, and occasionally booze. Reading you under the table since 2012. This site now exists as an archive of all the posts and content from the original website.
Building an Author Website Before the Agent and the Book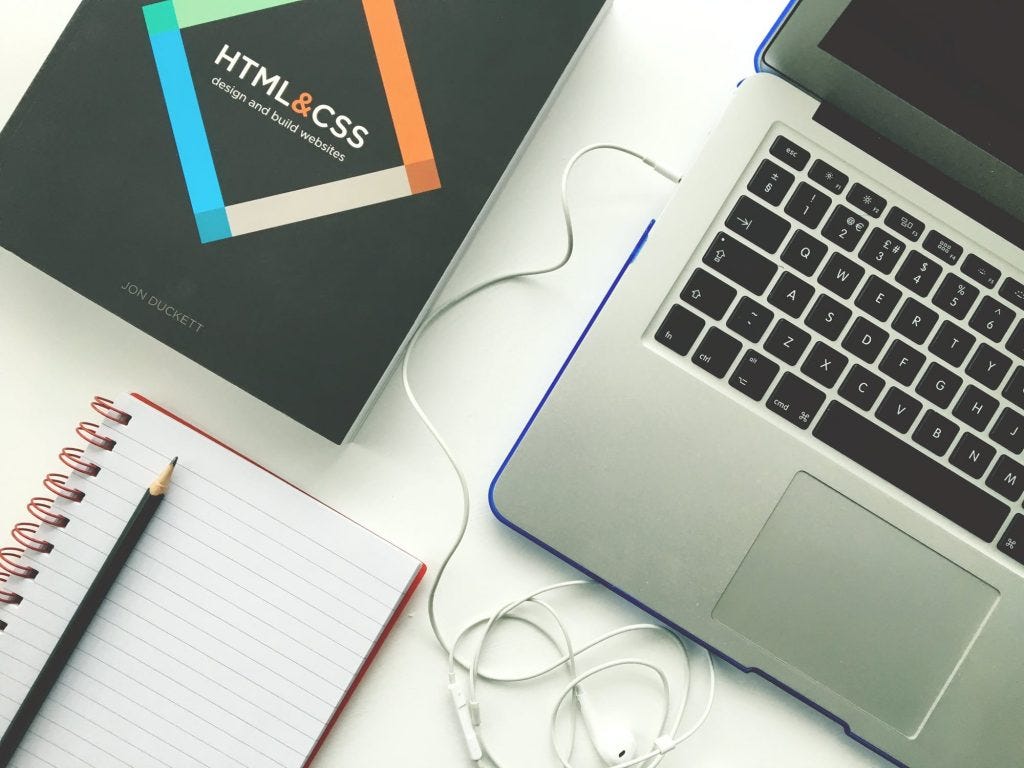 Stock photo via Pexels
I talk about author websites on Twitter Dot Com fairly often (as do my rockstar friends Patrice Caldwell and Dahlia Adler, both of whom you should be following for brilliant advice), and for a good reason. As someone who is involved in the industry as an agent, they're so wildly important. They serve as a landing page for you, as a writer. And down the line, when your book is out in the world, a personal author website allows librarians, booksellers, readers, conference organizers, reviewers... the list goes on, but a website basically lets everyone who is involved in making a book successful get to know you. They can check our your homebase. See what you're all about. Whenever I dig into this, I often hear from writers who don't have a book out yet, and are wondering why they should have a website now. Is it necessary? If you don't have anything to promote yet, why have a website up? Well, there are a couple of reasons, especially if you're writing non-fiction. So let's talk about building a personal website, for you, the soon-to-be-published author. This post is for those of you PRE-book. Maybe you're out there querying, or preparing to do so. It's a good idea to have a site ready now, and it's a lot less complicated and work-intensive than you might think.
Fiction
Look, one thing that hangs up a lot of writers when trying to launch a personal website pre-book and pre-agent, is the idea that they don't have anything to talk about yet. Let's relax on that front. Because even if blogging isn't quite for you, having a personal website isn't all about that. Nothing says it has to be an active page. It just has to be a present one, that showcases who you are. If you don't want to blog or create a whole community around who you are, that's fine. You can keep the website simple with a handful of core things.
About: Who are you, as a writer? As a person? Don't overthink this. Just dish a little bit about you and your life outside of writing. My favorite author bios from querying authors don't just dig into their books, but discuss fun little tidbits about their life. I have a cute dog. I play video games. I live here, I've traveled there. How do you introduce yourself to new friends? There's your bio.

Blog / Updates: This section isn't for everyone. Not everybody wants to blog frequently, and you know what? That's okay. But if you want to post from time to time about your writing process, what you're ready, and the like... go for it! Just don't feel like this is an absolute must.

Contact Info & Social Links: Make it easy to get ahold of you, and to stay updated. Have a newsletter link ("but I don't have anything to talk about yet" "YOU WILL!"), links to your social media platforms.
And there you go. That's literally it. Your first author website can seriously just be a single page website if you want. Examples? Sure. Using Wayback Machine, I went to a few of my authors' websites who are debuting next year, and pre-book, their websites were pretty simple. In fact, they're still pretty simple, and that's what makes them effective. Adam Sass is the author of Surrender Your Sons (Flux), and his pre-book author website just had a nice landing page and a bio.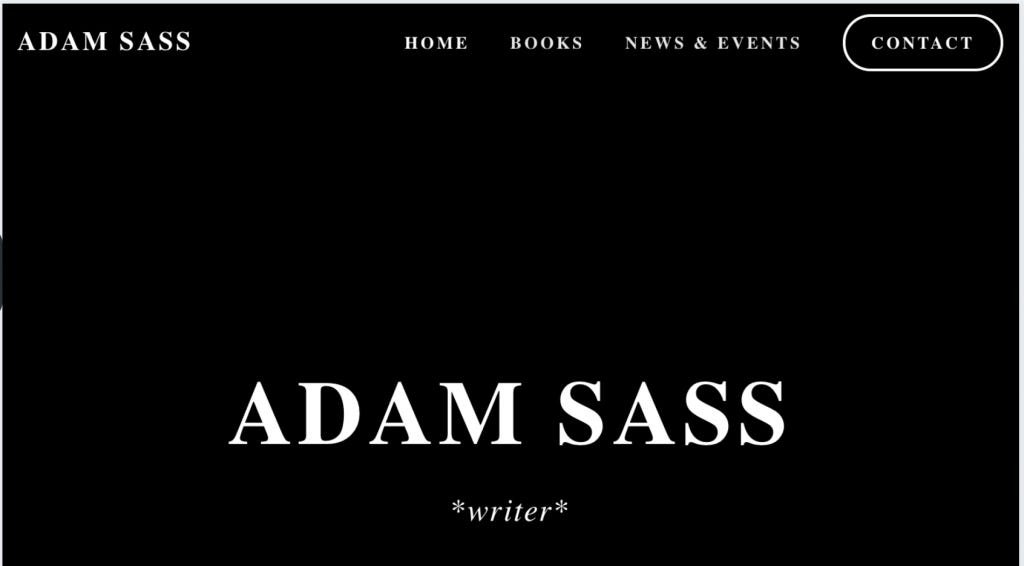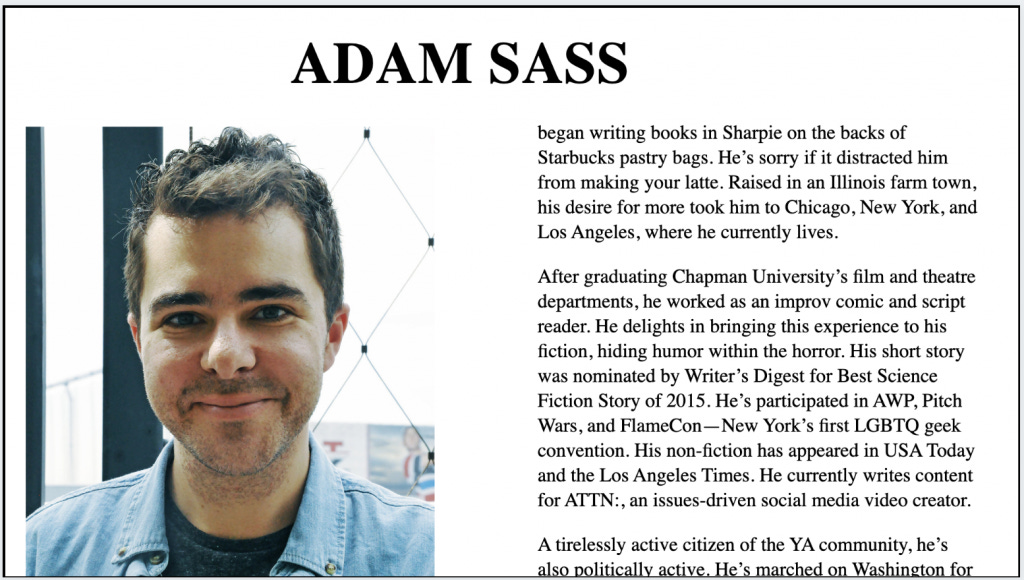 That's it. Look how simple this is! Under Adam's books section he talked about what he was reading, even had a Goodreads library linked, and then later... he got to add his book. And look at that bio! And let's take a look at Mike Chen. The author of Here and Now and Then (Mira) and the forthcoming A Beginning at the End (Mira) and some other fun upcoming books, Mike's also a web designer! His playfully nerdy website showcased his personality in a fun way, and this was all long before his book.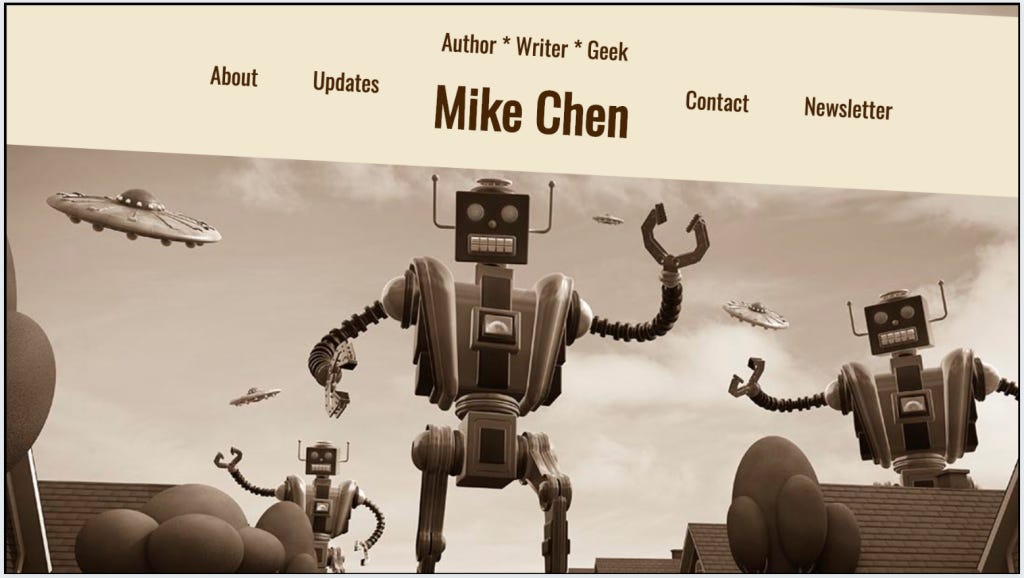 Does your website have to be complex and designed like this? No, but it certainly gave me a fun introduction to Mike as a geek. Your site's layout can be as simple as you need it to be, from an example like Adam's, or clean and simple author sites like my own, or a writer like Nita Tyndall. So there you go. Pre-book, pre-agent? A landing page that just tells us a little something about you, is an easy thing to put together, and doesn't require that much.
Non-Fiction
Here's where having that pre-published-book author website matters so much. When you're working on non-fiction, whether you're writing on pop-culture, personal or critical essays, memoir, cookbooks, you name it... you want to show your platform in your pitch. Showcase that you're the expert in whatever it is you're writing. And while your personal website might not necessarily be part of your platform (unless you run a blog that pulls in tens of thousands of visits every week, or you're a food blogger with your own dot com), what it does do is showcase that expertise in a single, easy-to-access location. When your non-fiction query hits an agent's inbox, we're going to want to visit your personal website. And it's there, that we should be able to find your clips and bio pretty easily. Working on a collection of essays? A pop-culture book? Awesome. Your homebase should showcase your work, in your bio and a roundup of your publications, to show off your expertise. Sure, you'll bring this up in your query letter, but having an easily accessible portal where someone who potentially wants to work with you can find your stuff, isn't just good advice for pitching around a book. It's good advice for anyone writing essays, articles, etc. period. Look, I can ramble about this all I want, but I feel like examples are going to be a bit more helpful. Let's check out a few author websites that showcase this well, from writers I'm lucky enough to work with. And while these are published non-fiction authors, their websites are largely the same from when they were pre-book. Brianne Hogan is the author of Friendship Signs (Adams Media), and when she sent a query my way, it was really easy to see her expertise as a non-fiction author right away on her website. And you can still see that now.
Right away, on her website, under her writing section, she digs into her clips. Right off the bat, we know Brianne has written for some huge places, like The Washington Post, BuzzFeed, Elle, HelloGiggles, and more, and further down, she showcases those articles in an easy-to-click-through way. Do you have to break down everything by category like this? No, but it sure looks nice! Remember, these are just examples of this being done well. It's not a step by step guide for what you have to do. Take Sam Slaughter's website for example.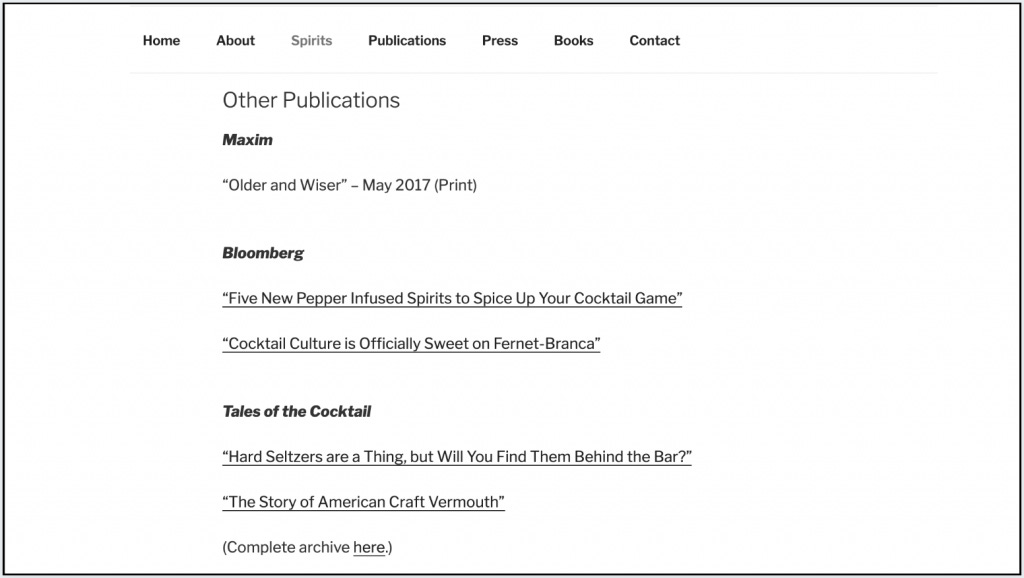 The author of Are You Afraid of the Dark Rum? (Andrews McMeel), Sam is an accomplished spirits writer, with clips published everywhere, from Thirsty to InsideHook to Chilled, he writes in all the places you'd want to see someone writing about cocktails to be. And his clean, simple author website showcases that really easily. Nice and simple, in a long list that breaks down the outlets where he's been published and some of the sample pieces. You can visit his website here, and check out that clips page here. And the last example, is Mary Kenney. Mary's a non-fiction author who you likely know from her work in video games. Right away on her splash page, she digs into who she is, and the website hands out details regarding her platform, clips, and credits in her industry.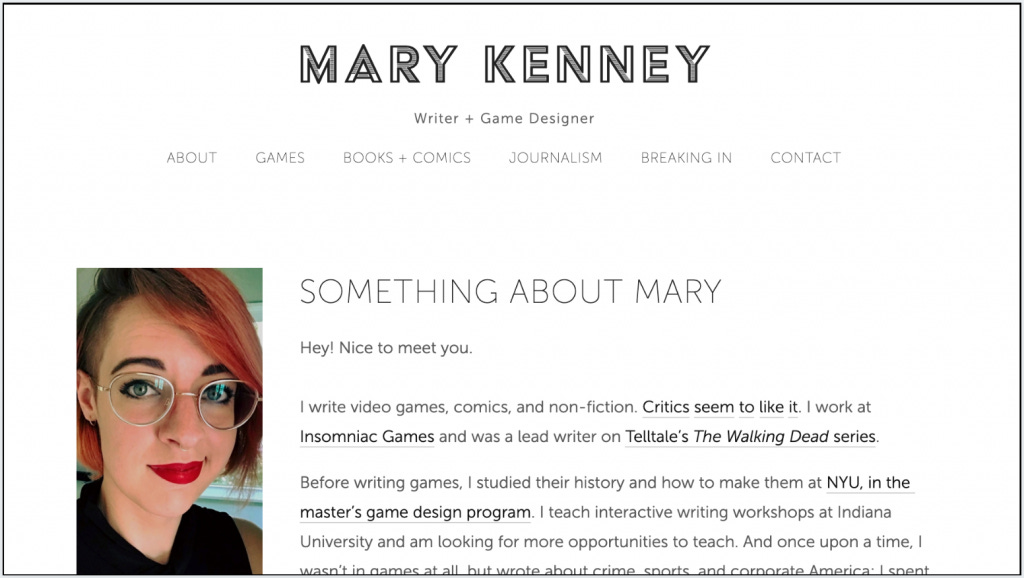 Honestly, it's pretty perfect, and the way she dished out everything about her credentials and platform is what helped me find her for whatever the secret thing we're working on is. So! Using those three examples, it's pretty easy to see what a solid website looks like for the up-and-coming non-fiction author:
Bio Page: All about you! Your bio, which talks about who you are as a writer and an expert in your category. "WRITER has written for X and Y, and can be seen featured on Z" and so forth. Sam, Brianne, and Mary all have great author bios, that you can check out via those links.

Clips & Publications: A page that breaks down where your articles, essays, recipes, etc. have been published. You can check out Sam, Brianne, and Mary's via those respective links, where they list all their pieces.

Contact Info: A way to get in touch with you. Keep it simple. Your email address, and maybe dish your social media links. Make this easy to find.
While Sam, Mary, and Brianne all have extra links on their websites, to their books, press, different freelance services, advice, those three core pages are the most important. No book yet? No problem. You're writing non-fiction, so you already have the publishing credits. You should be showing them off. In chatting with my friend Erik Hane (are you listening to Print Run, because you should be), he brought up how "having a website inherently makes you look more professional and together, all the more reason to have one before the book." Show you're serious.
-#-
And there you have it. Launching a personal website pre-book, is a great way to introduce potential agents and editors to who you are, and can easily be put together in a day or two. Now go. Stop overthinking it, and get your launchpad ready.