A Day in the Life of a Literary Assistant...GIF Style
[box type="note"]Sooz here! Today I have Jaida Temperly, a literary assistant at New Leaf Literary & Media with an awesome guest post![/box]
Hi all! My name is Jaida Temperly and I'm a Literary Assistant at New Leaf Literary & Media. This is my very first post on Pub Crawl (cue confetti), so I thought it fitting that I post about what it's like to be a Literary Assistant. But in GIF style, of course.
Enjoy! xJaida
[hr]
A Day in the Life of a Literary Assistant...GIF Style
Every day begins with a modest cup of coffee...
...followed by checking and sending email.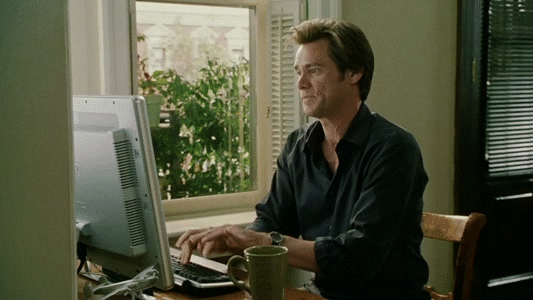 (And there is a lot of email.)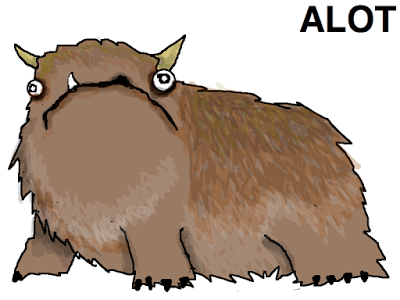 There will undoubtedly be questions from clients, editors, and tv/film reps that I'm not entirely sure how to answer...
...but I'm determined to learn and find answers/solutions...
...so I go to the other agents at New Leaf Literary for advice. And ask a lot of questions.
(A lot of questions.)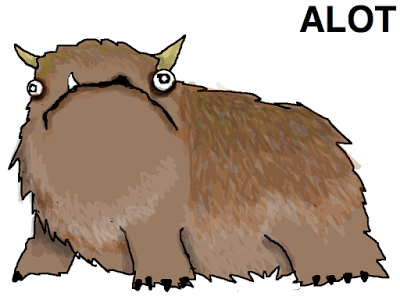 After a leisurely lunch with the other New Leaf assistants (Danielle, Jackie, and Jess)...
...I read queries. Sometimes, there are queries that make me feel like this: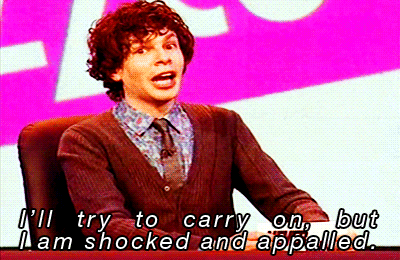 But every once in awhile, I find an amazing query that makes me feel like this:
...which of course is accompanied by another modest cup of coffee for that all-nighter I'll be pulling to finish reading...
...so I can take the manuscript to my boss (Joanna Volpe) the next morning and be like: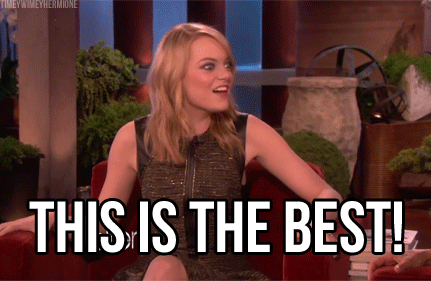 Additional duties as a Literary Assistant include: coordinating client events, appearances, and book signings...
...running the occasional errand...
...attending publishing and networking events like a boss...
...reading client manuscripts...
...and answering more email.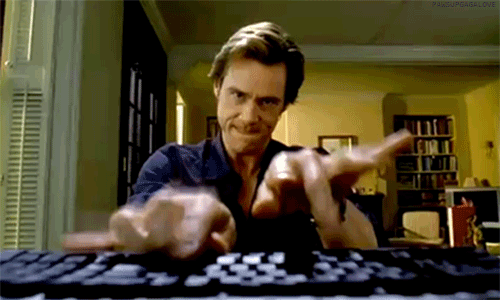 There's also New Leaf's regular Wednesday meeting, where I catch up on all the amazing things that my coworkers are working on...
...which is not to be confused with my Friday meeting with my boss, Joanna Volpe. (She's pretty cool. Like Dumbledore.)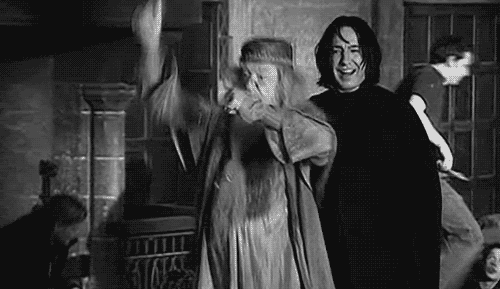 Which is not to be confused with the uber-serious assistant F.A.R.T. meetings (Fabulous Assistants of the Round Table) with Danielle, Jackie, and Jess. (Acronyms are the best.)
Now, there are some days when I go home feeling like this:
But most of the time I feel like this:
<
Because every day is a guaranteed adventure. (Yes, just like Bilbo.)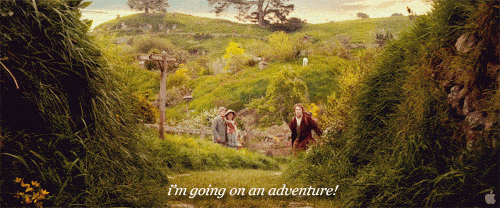 [hr]
Jaida currently assists Joanna Volpe at New Leaf Literary & Media, Inc. Prior to joining New Leaf, Jaida Temperly moved from Wisconsin to NYC to intern at Writers House. Before that, she had a brief stint in medical school and milked cows on her family's dairy farm. In her down time, you can find her practicing yoga, downing modest cups of coffee, and searching for the city's secret bars and cemeteries. You can also find her on Twitter.