You Tell Us: What's Your Go-to Book Recommendation?
Hello PubCrawlers! Now that my debut YA novel, Ivory and Bone is out in the world, some of my friends who don't normally read YA have given it a try. Most of these friends have discovered they enjoy YA, (hooray!) and a few have asked me for further recommendations.
So today we'd like you to tell us: What's your go-to book recommendation—YA or otherwise? Here are a few of ours. Please share yours in the comments!
[hr]
Julie Eshbaugh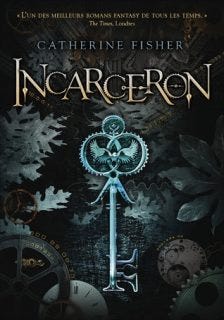 My go-to recommendation has long been Incarceron by Catherine Fisher. This futuristic story about a boy locked inside a living prison, the warden's daughter forced to live in a bizarre world that imitates the seventeenth century, and the relationship that results when each of them find a crystal key that allows them to communicate. It's full of surprises and I loved every page!
[hr]
S. Jae-Jones (JJ)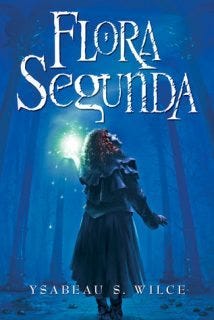 Hmmm, if we're doing underappreciated reads I keep foisting on people, it would be Ysabeau Wilce's books. These are criminally underappreciated: set in an alternate 18th-century California, it has magic, whimsy, intrigue, boys who wear kilts and maquillage, women who are generals of an army, and plucky heroines who use ingenuity to save the day!
[hr]
EC Myers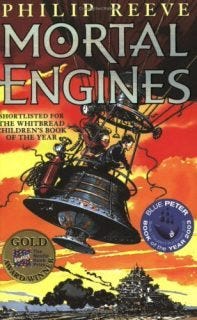 I most often recommend Mortal Engines by Philip Reeve, which has some of the most amazing world building I've read and the most complex and sympathetic characters.
[hr]
Rachel Seigel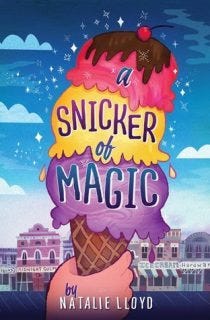 If I have a customer looking for a good MG read my go-to is A Snicker of Magic by Natalie Lloyd. It's one of those books that has wonderful language and a magical realism story that appeals to all ages from really young as a read-aloud to 8th graders. It's only a couple of years old, but I love getting people to discover this modern classic.
[hr]
Stephanie Garber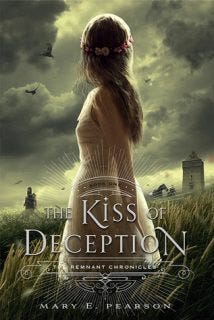 I'm constantly recommending The Kiss of Deception by Mary E. Pearson—I love the way she plays with POVs in this book. I also love the sequel, The Heart of Betrayal—the villain in this book is excellent.
For my under appreciated reads I might go with The Falconer by Elizabeth May—a historical fantasy with one of my favorite romantic lines of all time!
[hr]
How about you? What are your favorite books to recommend to other readers? Please share your recommendations in the comments!