Discover more from Pub(lishing) Crawl
All things reading, writing, books, and occasionally booze. Reading you under the table since 2012. This site now exists as an archive of all the posts and content from the original website.
WHAT'S LEFT OF ME Cover Reveal!
Hi guys, Kat here! :D
I'm soo excited to share the cover of What's Left of Me with you today!! I know everyone says they love their covers, but I can't help it, I've got to say it, too—I LOVE my cover.
I've been sitting on it for months now, literally (okay, not literally literally). This was apparently the first cover concept the designer came up with, and they decided to just stop there because it couldn't get any better ;) My editor emailed it to me in the middle of a summer road trip I was taking with Susan and Savannah, and I ogled it on a smartphone for the next few hours until Susan pulled over into a Starbucks so I could access the internet and ogle it on my laptop screen. (reason #93432545 for writer friends. they understand cover joy)
I've been dying to share it with everyone ever since, and finally, I get to! Okay, I'll shut up now so you can actually see the cover: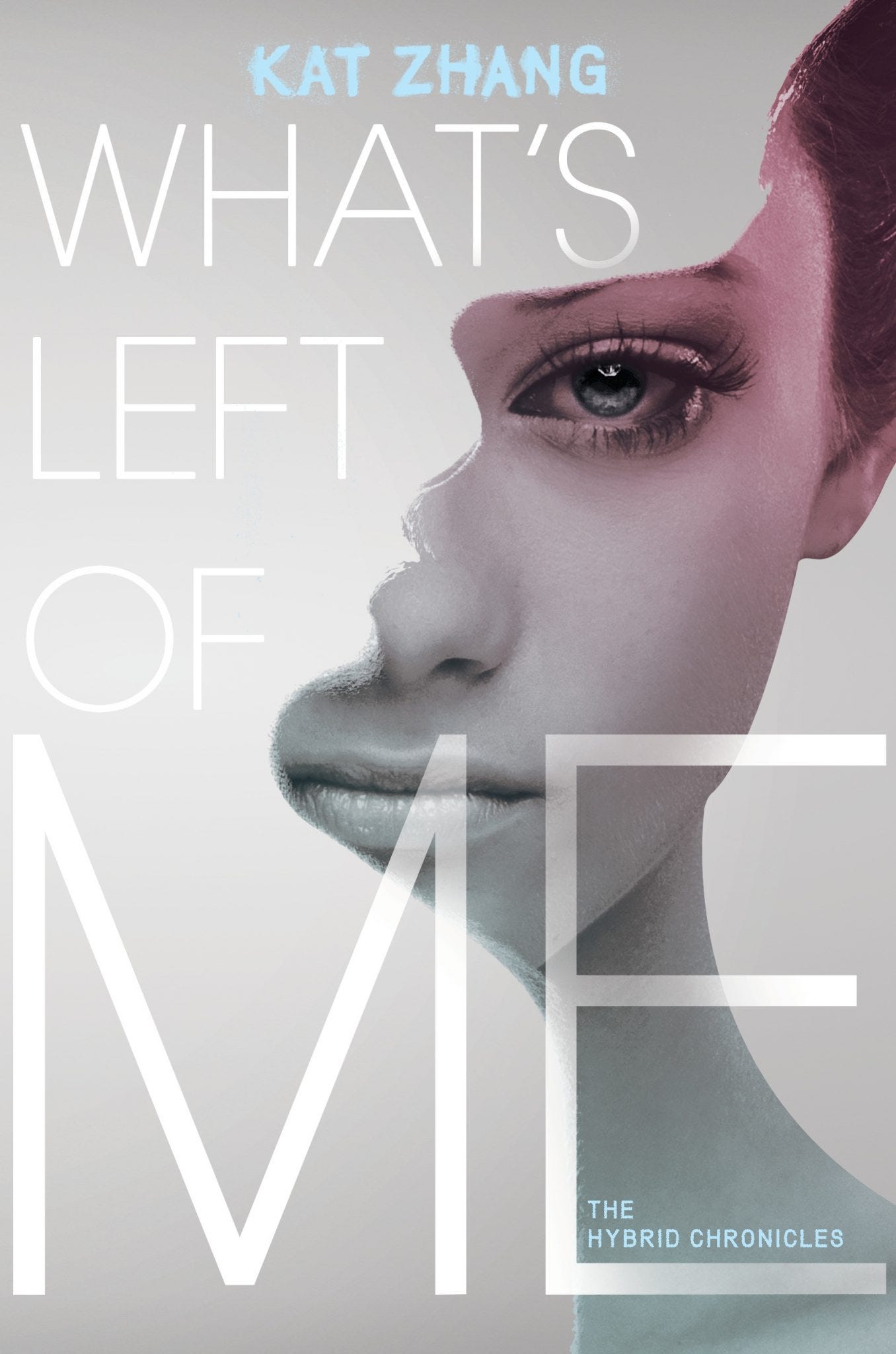 Eva and Addie started out the same way as everyone else—two souls woven together in one body, taking turns controlling their movements as they learned how to walk, how to sing, how to dance. But as they grew, so did the worried whispers. Why aren't they settling? Why isn't one of them fading? The doctors ran tests, the neighbors shied away, and their parents begged for more time. Finally Addie was pronounced healthy and Eva was declared gone. Except, she wasn't...

For the past three years, Eva has clung to the remnants of her life. Only Addie knows she's still there, trapped inside their body. Then one day, they discover there may be a way for Eva to move again. The risks are unimaginable—hybrids are considered a threat to society, so if they are caught, Addie and Eva will be locked away with the others. And yet...for a chance to smile, to twirl, to speak, Eva will do anything.
Isn't it gorgeous?? There's a UK summary, too, which you can check out on Goodreads :) WHAT'S LEFT OF ME is also now available for pre-order on Amazon! Hooray :D
I hope you guys love the cover as much as I do!
[hr]
Finally, in order to celebrate beautiful covers, I'm giving away one of the following books to one lucky winner! These are all 2012 debut books (that have already been released recently) whose covers I personally find gorgeous. I tried to include a variety of genres :) Whoever wins the giveaway can pick any one book out of the following, and I'll send it to them!
The giveaway is open internationally and ends one week from today :D
[fourcol_one][/fourcol_one] [fourcol_one][/fourcol_one] [fourcol_one][/fourcol_one] [fourcol_one_last][/fourcol_one_last]