Discover more from Pub(lishing) Crawl
All things reading, writing, books, and occasionally booze. Reading you under the table since 2012. This site now exists as an archive of all the posts and content from the original website.
What to Watch this Weekend: Book-to-Film Adaptations
A few months ago, while sitting in a weekly meeting with the Sales team to go over numbers and publicity and marketing plans for books, a question came up about why two of our backlist titles suddenly jumped up in sales. A few people chalked it up to summer reading starting in a few months, but I wondered--did it have anything to do with the fact both of these books' film adaptations were added to Netflix a few weeks before?
Obviously not all book-to-film adaptations are good... in fact, as we all know, some make you want to die a little inside. But, thankfully, there are plenty of fantastic adaptations out there--and Netflix has recently added a whole bunch of them. Even if you don't have a subscription to the service, most of these films and TV shows should be available to rent via iTunes or another streaming service.
Here are some of my recent favorites.
[hr]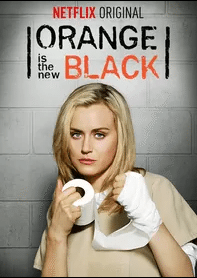 This might be an obvious choice, but for good reason! It is a master class in character study and strikes the right balance between laugh out loud funny and heartbreaking. I'm in the middle of reading the real Piper's memoir and I'm amazed at how well the TV writers have captured the spirit of her experience while letting their own characters and ideas take flight.
[hr]
How I Live Now
(based on the book by Meg Rosoff)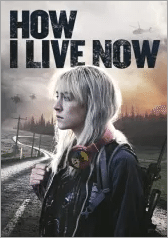 Teens surviving the outbreak of WWIII together in England—otherwise known as Alex Puts Her Head Down on her Desk for a Good Cry. Speaking of beautifully shot films, this one fits the bill and does a really fantastic job of elevating the book's story. It's harrowing, heartbreaking, and beautiful in turns with one sliiiightly scandalous romance.
[hr]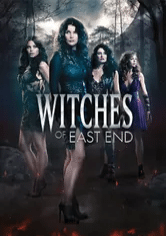 I love me some Buffy, Teen Wolf, and Charmed, and this series fits right in with them--with some awesome (spoiler) Norse mythology thrown in as an added, surprise bonus to the great, heavily female cast. This is a really fun marathon if you're looking for something a little more light-hearted, than, say, Sophie's Choice or Legends of the Fall (both of which are also available to instantly stream if you need a good, epic cry).
[hr]
Tiger Eyes
(based on the book by Judy Blume)
It took me a while to work up the courage to watch this film, having lost my own dad two years ago. But ultimately I found this to be a faithful, loving adaptation of the original work. Fun fact: it was adapted by Judy's son Lawrence.
[hr]
Now is Good 
(based on the book 
Before I Die 
by Jenny Downham)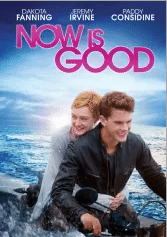 This book absolutely destroyed me when I first read it—it's The Fault in Our Stars before The Fault in Our Stars, the story of Tessa, a seventeen year old who is losing her fight to leukemia and creates a list of things she wants to do before she dies.
[hr]
Bitten
(based on the books by Kelley Armstrong)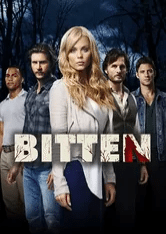 Also in the supernatural camp, Bitten follows the trials and tribulations of Elena, the only known female werewolf, as she returns to her pack. While certain elements of the book series were changed--especially on the character front--I found this as equally as fun as the books. (And, let's be honest, the cast is pretty easy on the eyes.)
[hr]
Jane Eyre
(based on the novel by Charlotte Brontë)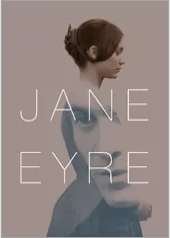 This 2011 adaptation of Brontë's classic work isn't new to the world, but it is new to me. I waited way too long to watch it! This is is the perfect vehicle to transport you away from the sticky summer heat to the windswept moors. I'll be the first to admit that I'm no Bronte fangirl, but the performances in this adaptation really breathed new life into the story for me and made me reconsider the characters in ways I hadn't before.
[hr]
Have you watched any great book-to-film adaptations recently?