Discover more from Pub(lishing) Crawl
All things reading, writing, books, and occasionally booze. Reading you under the table since 2012. This site now exists as an archive of all the posts and content from the original website.
Wandering Wild Cover Reveal & Giveaway
Today I am thrilled that we are sharing the cover for Wandering Wild. I always get excited for cover reveals, but this one feels particularly special. Wandering Wild was originally supposed to be published by Egmont in October of 2015, but after the U.S division of Egmont closed last year, Wandering Wild lost its first home. Thankfully it's found a new home with Sky Pony Press, and it will be coming out May 3, 2016.
And here is Jessica's GORGEOUS cover!!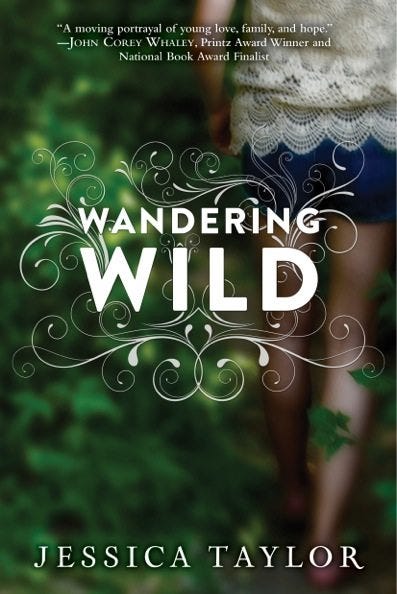 The Story
Raised by Wanderers, sixteen-year-old Tal travels the roads of the southern wild in her Chevy by day and camps in her tent trailer at night. Hustling, conning, and grifting her way into just enough cash to save her fifteen-year-old brother, Wen, from bare-knuckle fighting was once enough to keep her dreams of traveling the whole world at bay. Everything changes when the Wanderers set up camp in a little town called Cedar Falls.

There, Spencer Sway, a boy Tal tried to hustle at a game of billiards, keeps popping up into her life—and worst of all—into her scams. Buttoned-up, starched-and-ironed Spencer talks of places where Tal's truck can't take her. His promises of traveling across oceans are almost enough to shatter her love of the Wanderer life.

 When a boy shows up at camp, ready to make good on a nearly-forgotten arranged marriage to Tal, Tal and Wen make a pact: No matter the cost, they will use their limitless skills of grift to earn the bride price and buy back her future—even if Spencer Sway gets used along the way.
Doesn't that sound amazing? I had an opportunity to read an early version of Wandering Wild, and I can promise it's just as good as it sounds.
And because Jessica is such a lovely person, she's also written up an extremely helpful post for us today:
Labeling Magical Realism in the Current Market by Jessica Taylor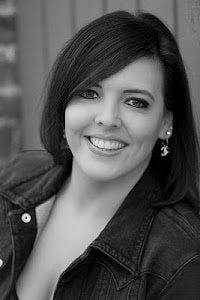 Whenever I speak to a writing group, I always finish up with some light Q&A. As the author of Wandering Wild, a magical realism story, I'm often asked if I can give a definition of magical realism. I usually give my favorite definition: A story that is not decidedly supernatural but can possibly encompass the supernatural.
Once, as I was moving on the next question, I overheard an audience member stage whisper to his friend, "She's wrong." I wasn't offended because, if I was honest, my definition was oversimplified. The next time a man approached me at a conference with this question, I decided to delve into my English major definition, starting with the Latin American origins and the fact that we call magical realism a "genre" in the children's literature world while it's truly a literary mode. An author friend standing nearby said she could see the man's eyes glazing over. Recently I've realized that magical realism isn't something I can sum up in a few words because, in the current market, many stories are considered magical realism that don't fit the classic mold.
Many agents ask for magical realism submissions, but agents also complain that writers often call their stories magical realism when they aren't. Correctly identifying your genre in your query letter is important because it shows agents you're professional and you've done your research. If you're trying to figure out if your story can be classified as magical realism, my favorite definition is a good place to start. If you're in a position to query agents with a complete manuscript, it's important to dig a little deeper. Here's a test to help you do that.
If you're unsure if you've written a magical realism story, the key is examining your story's otherworldly elements. Ask yourself this question: What is the explanation for the otherworldly events in your manuscript?
If the reason is werewolves, vampires, fairies, or an ancient curse, your manuscript is likely paranormal.

If it's a type of science that hasn't been discovered (time travel or cloning), you might have a science fiction story on your hands or a story with science fiction elements.

If you've built a fictional world where otherworldly things are possible, your story could be fantasy.

If your character's mental illness is the reason—and everything is truly in your character's head, you've probably written a psychological thriller.

If you can't or don't explain the otherworldly elements, your story is possibly magical realism.
OR
If there isn't necessarily anything otherworldly in your story, but you leave it ambiguous as to whether or not something magical occurred, your genre might be magical realism.
If you're interested in adding a few magical realism reads to your to-be-read list, here are some excellent titles that are arguably (and some not-so-arguably) classified as magical realism:
Young Adult:
Everybody Sees the Ants, Please Ignore Vera Dietz, and Ask the Passengers by A.S. King

I Am the Messenger by Markus Zusak

Imaginary Girls by Nova Ren Suma

Jellicoe Road by Melina Marchetta

Teeth by Hannah Moskowitz
Middle Grade:
Coraline by Neil Gaiman

Seeing Cinderella by Jenny Lindquist
Adult:
Big Fish: A Novel of Mythic Proportions by Daniel Wallace

One Hundred Years of Solitude by Gabriel Garcia Marquez

The Peach Keeper by Sarah Addison Allen.

The Snow Child by Eowyn Ivey

The Tiger's Wife by Tea Obreht
Now it's time for our giveaway! Jessica's publisher has generously donated an ARC of Wandering Wild and if you'd like to win it, all you need to do is fill out the Rafflecopter below.