Discover more from Pub(lishing) Crawl
All things reading, writing, books, and occasionally booze. Reading you under the table since 2012. This site now exists as an archive of all the posts and content from the original website.
VOICE: A #DVPIT BLOG HOP ROUNDTABLE DISCUSSION: PART TWO (OF TWO!)
Hi everyone!
Patrice, here, again!! We're back for Part 2! In case you missed our first part, this is a Voice Roundtable Discussion with:
Agents: Saba Sulaiman at Talcott Notch Literary Services and Jennifer Azantian at Azantian Literary
Editor: Tiffany Liao at Henry Holt/Macmillan Children's
...as part of #DVpit's Blog Hop!!
During this part we'll be breaking down some of the craft aspects of voice. Let's get started with question #2 (& question #3 is further below).
Question Two:
You've defined voice, you've gushed about your favorite sentences, sections, and scenes...how do writers hone their voice? What elements combine to make a standout voice?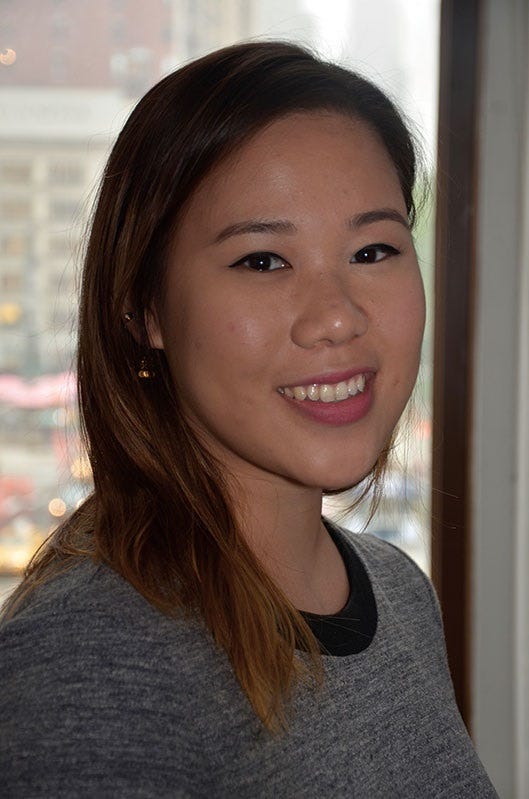 Tiffany Liao: I find that when there's a voice issue, it's rare that there's only a voice issue--it usually also speaks to a characterization issue. To fully immerse yourself into your character's POV, you need to understand your character inside and out. There's a lot of foundation work, maybe 80-90%, that may not ever come up on the page but will inform the voice in terms of vocabulary, sentence structure, and imagery. I recommend building a character profile and listing out primary identity traits like race, gender, age, religion, sexual orientation, ability as well as secondary traits like hobbies, quirks, musical tastes, favorite dance moves, cultural references, etc, that flesh out who a person is. This helps you keep in mind the many elements that affect how your character moves through the world. Then, I recommend doing the same profile for yourself. What this does is help you identify the ways in which you are similar to your characters and can write from your own experience, and the ways in which you are different, and will need to do additional thinking and research to capture that experience. When it's all broken out like this, it's much easier to see blind spots and where you might be projecting your own background into your character's POV. The way you describe a room should not be exactly how your character describes a room, unless you're writing an experimental novel!
Saba Sulaiman:
Excellent suggestions, Tiff! One thing I'd like to add is that is helps a lot to work closely with a critique partner who's already familiar with your manuscript. Try and role play what your characters would do in different situations they may encounter in their narrative world. At the very least, find people to discuss your work with in any capacity at all. Talking through scenes and character motivations with someone else really helps you nail character development—you may find yourself "voicing" things you've always known about your characters, or may you realize something new about them that could color the way you approach writing their voice. At the end of a great, honest discussion, you'll be able to *hear* your characters' voices more clearly when you revisit a scene, or even generate new material, and that's the best way to make sure your voice is as authentic as possible.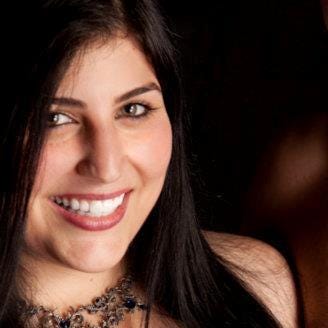 Jennifer Azantian: I totally agree, Tiff and Saba, that there is often a character development issue going on when voice isn't working. To truly immerse yourself in a character's POV you have to know where your character comes from and what they desire. That solid idea of what is driving your character will color how they view the world and will be reflected in their voice. All the novels I love best and all the ones I've taken on center on well-developed characters and their motivations and the basis for this rests in the author's understanding of their psychology. Asking questions like where a character grew up, who influenced them, who they interact with on a daily basis, who they look up to, and what do they fear are fundamental in shaping a character's voice. Ask yourself if they are shy and quiet with certain people and in certain situations and why. Do they mask fear with quick, aggressive speech? Do they speak confidently, but have long, inner monologues filled with insecurity and anxiety stemming from childhood? And these elements are constantly changing throughout the novel, too, as the character grows and elements of their past interact with the present in unique ways. Drawing from your own most poignant emotional experiences and keenly observing others are ways to make a character and POV feel real even in the most fantastic situations.
Question Three:
How do you go about editing for voice? What are additional tips you have for writers re: voice and common pitfalls? 
Jennifer Azantian:
As an agent, how I edit for voice can be tricky since so much of developing a strong voice comes before a single word is written. However, these are some of the questions I think about when giving notes as well as some pitfalls I see that are somewhat personal to my tastes, but hopefully still helpful.
Tips
History: Think about how the character's past influences their way of speaking and shapes their view of the world.
Goals: Think about how the character's current desires/drive influence their worldview.
Quirks: Think about what makes the character unique and how this affects their way of thinking/how they interact with others.
Dialogue: We don't all speak the same way and neither should your characters. If you took out all dialogue tags, could you tell who is speaking? Can you tell how old they are? What can you tell about a character in your world based on their speech? Their level of education? What part of the world they grew up in? How shy or confident they are? Are they condescending? Long-winded? Welcoming? There is a lot we can learn about a person just by how they speak.
The Emotional Touch: Look for places where you can add something personal to a mundane description. "The acacias were in full bloom today when I went out for my morning walk" becomes "My grandmother's beloved acacias were in full bloom today when I went out for my morning walk. It's been too quiet here without her."
Musicality: Good voice has a rhythm and flow, like a song. I can often hear where things go wrong in my head when I'm editing, and I often recommend that writers read their work out loud to see if it sounds natural (or even better, have a patient friend do so and listen for where they stumble).
Pitfalls
Older Perspective: In writing for younger readers, things that take me out of a story for voice reasons are when an older, often author, perspective creeps in. It's challenging to stay in-the-moment with younger characters, especially when they are making mistakes, and I see a lot of moralizing or bits of wisdom that feels too aged or even just too perfect sounding that makes the voice feel inauthentic. The way we think and process information is often messy, and I like to see that reflected in stories.
Slang: Also in writing for younger readers trying to keep up with "hip" slang is a challenging task as it's always in flux and will date a book very quickly. The exceptions are when a book is written in a time period the author is intimately familiar with or when the author is of the same age group they are writing. Made-up slang is also very difficult to do well, and will pull me out of an otherwise well-done story with good voice.
Self-Consciousness: In adult books, I often read voices that are too self-aware, as if the character knows someone is reading and wants to put their best foot forward for no real purpose within the story. This goes back to the messiness I was talking about earlier. It makes the character/voice feel inauthentic.
Worldbuilding with Perspective: Also in adult novels, especially in SFF, I see stories that emphasize long, clinical worldbuilding descriptions that could benefit from a developed narrative perspective through which to view that well-researched world.
Saba Sulaiman: 
Seconding all of Jen's wonderful tips—these are amazing!
One thing I'd like to add is that it can be useful to record yourself while reading your manuscript and then hear yourself read your work out loud, as painstaking as it may be. This process is terrifying because it forces you to pay close attention to the efficacy of your storytelling, and analyze/come to terms with what needs work. Does it sound off-key in some way? Unnatural? Is your language/vernacular consistent? Is another character's voice creeping in? Or, if it's in 3rd person omniscient, is your own voice creeping in where you need to maintain neutrality? If you're writing children's fiction, have you allowed your adult sensibilities to seep in? Often the answers to these questions point to broader issues that need fixing as well.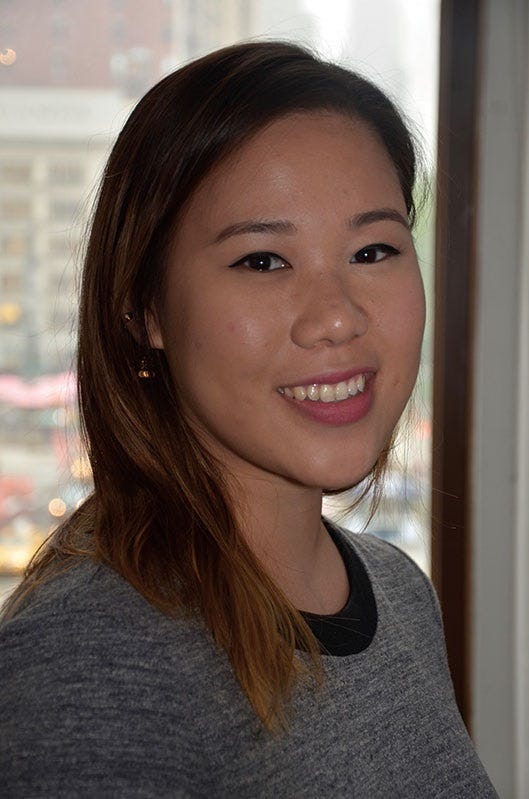 Tiffany Liao:
Yes, these tips are awesome! Jen, I love your example of the acacias. In just two lines, we grasp the character's wistful mood, the character's relationship with the grandmother, and are firmly placed in the scene. I'm always editing voice toward this efficiency of detail!
For tips on editing voice, I'd suggest waiting to revise until you have a complete story on the page, even if it's rough. If you're tweaking sentences as you're also trying to figure out plot beats or character motivation, it could quickly become a forest for the trees situation.
Instead, write in the voice you want for your story, but don't stress about getting it 100% perfect right away. Leave yourself room to play and experiment when writing, because that's how you develop a distinctive voice and style. Once you've completed the basic story, you can go back with a fine-toothed comb to do a voice pass. When you know your character and story, it'll be easier to ask: Does this sound like something my character would say? Is this how my character would react? What's pulling her focus in this moment? You'll know you've nailed the voice when it feels true.
As for resources, I love THE MAGIC WORDS by Cheryl Klein for its clear breakdown on craft, and I have a very worn and beloved copy of WRITING THE OTHER by Nisi Shawl and Cynthia Ward on writing (and editing) cross-culturally.
—
Thank YOU so, so much, panelists!! This concludes the voice roundtable for #DVpit. Thanks, Beth, for putting us all together for this--You're a star!!
If you didn't catch Part One of The Voice Roundtable, make sure to read it! 
See below for more information on the next stops in #DVpit's blog hop!!
About the panelists:
Saba Sulaiman is an agent at Talcott Notch Literary Services, a boutique agency located in Milford, CT. She holds a BA from Wellesley College and an MA from the University of Chicago, where she studied modern Persian literature. She is looking primarily to build her Middle Grade and Young Adult lists, and is particularly interested in contemporary realistic stories. She's also open to category romance (all sub-genres except paranormal), literary, upmarket, and commercial fiction, tightly plotted, character-driven psychological thrillers, cozy mysteries à la Agatha Christie, and memoir. Being a first generation immigrant who is constantly negotiating her own identity and sense of belonging in a place she now calls "home," she is committed to highlighting more diverse voices with compelling stories to tell; stories that demonstrate the true range of perspectives that exist in this world, and address urgent and often underexplored issues in both fiction and non-fiction with veracity and heart. Follow her on Twitter @agentsaba. Jennifer Azantian founded Azantian Literary in 2014 where she focuses primarily, though not exclusively, on fiction with a speculative twist for middle grade, YA, and adult readers. Of particular interest are stories that explore meaningful human interactions against fantastic backdrops, contemporary stories about love, friendship, or familial bonds, underrepresented voices, obscure retold fairy tales, quirky middle grade, modernized mythologies, psychological horror, literary science fiction, historical fantasy, magical realism, space operas, hopeful futures, internally consistent epic fantasy, and spooky stories for younger readers. Twitter: @jenazantian. Tiffany Liao is an editor at Henry Holt Books for Young Readers. She's had the pleasure of editing authors such as Tomi Adeyemi, K.D. Halbrook, Kristin Tubb, Jay Asher, Lesley Livingston, Simon Van Booy, and Henry Lien, among others. She acquires young adult and middle grade fiction of all stripes, as well as the occasional nonfiction title. A Bay Area native, Tiffany now resides in Brooklyn where she continues to pine for a good avocado. She (mostly) tweets about bookish things at @tiff_liao. Patrice Caldwell is an Associate Editor at Disney-Hyperion and a writer represented by Pete Knapp at Park Literary. She also holds a BA from Wellesley College (& considers Saba Sulaiman her Wellesley career big sister), and is especially interested in fantasy, science fiction, and horror (& everything in between!) that's diverse in terms of the content and creator. You can learn more about Patrice, her favorite books, and general musings at her website, patricecaldwell.com, and Twitter, @whimsicallyours, her secondary home.
Did you enjoy this post? Check out the next stops in #Dvpit's blog hop!! 
#Dvpit is a Twitter pitch contest for marginalized voices which takes place October 2nd & 3rd!