Discover more from Pub(lishing) Crawl
All things reading, writing, books, and occasionally booze. Reading you under the table since 2012. This site now exists as an archive of all the posts and content from the original website.
Urban Fantasy vs Magical Realism

by
Rachel Seigel
---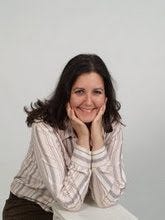 A couple of weeks ago, a PubCrawl reader asked us if we could better define the difference between magical realism and urban fantasy, both of which are sub-genres of fantasy. The two genres, though often confused, are actually quite different. In an urban fantasy novel, the setting is usually an urban city such as New York, Chicago, Los Angeles, etc... The fantasy creatures live in the city and interact with the population, while their true identities remain unknown to the general population of the city. At some point in the narrative, their true identities are revealed to the main character, who is unexpectedly drawn into paranormal struggles. In YA Urban Fantasy, in addition to dealing with stakes as big as the fate of the world, there are also coming-of-age themes and a teen voice. While some people classify Twilight as Urban Fantasy, (though it's really more Paranormal Romance) a better example would be the Mortal Instruments series by Cassandra Clare, or the Wicked Lovely series by Melissa Marr. Magical Realism on the other hand, is a style of fiction in which magical elements blend with the real world, but the story is otherwise grounded in reality. The magical elements are presented in a straightforward, matter-of-fact manner, and they draw on fable, folktale and myth. A character may discover a genie in a bottle, (or other devices that grant wishes), or gain fantastic attributes such as telekinesis, flight, or telepathy. Books such as Skellig by David Almond, or Going Bovine by Libba Bray can be classified as magical realism, as can the novels by Middle-Grade authors Laurel Snyder and Wendy Mass. These days, there are so many crossovers and sub-genres that it's an increasingly complicated affair to try and figure out which categories a book belongs to. What sub-genres do the rest of you find difficult to define, and what are some of your favourite examples of titles that cross genres?
---
Rachel Seigel is the K-12 buyer at educational wholesaler S&B Books in Mississauga, Ontario. She also maintains a personal blog at http://readingtimbits.blogspot.com and can be found on Twitter as @rachelnseigel.