Discover more from Pub(lishing) Crawl
All things reading, writing, books, and occasionally booze. Reading you under the table since 2012. This site now exists as an archive of all the posts and content from the original website.
Storybook Love: Sweet Romances for Valentine's Day

by
Rachel Seigel
---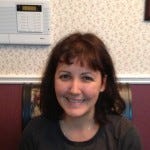 Like many girls, I've always been a sucker for romantic stories. As a pre-teen, I devoured the popular YA romance series of the time such as Sweet Valley High, Sweet Dreams, Junior High, and countless others. While no one would ever call them high-quality literature, they were romantic stories featuring teenage characters dealing with first dates, first love, conflict, and high school drama. These were great for a while, but I quickly outgrew them and turned to adult romance novels. In the world of adult romance, there were kings and queens, haunted Abbeys, time-traveling heroines, and even gods and goddesses, but there was also a problem- Many of them featured characters who were much older than I was, and dealt with situations that I simply couldn't relate to. Thanks to authors such as Ann Brasshares and Meg Cabot, (whose popular series Sisterhood of the Traveling Pants and The Princess Diaries helped to popularize the teen romance category,) there are now YA romances of every variety to satisfy the romantic in all of us!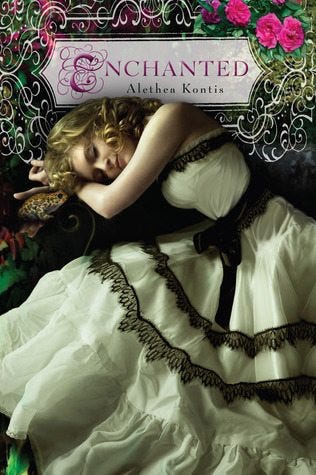 One of my favourite romance categories is the fairy tale romance, and a recent title that particularly caught my attention was Alethea Kontis's Enchanted. The story is an amalgamation of about a dozen fairy tales, but primarily focuses on The Frog Prince. Sunday, the often overlooked youngest sibling to a family of daughters all named for the days of the week, finds solace in writing stories- even though what she writes has a tendency to come true. When Sunday meets an enchanted frog who shows an interest in her stories, the two become friends. Soon, their friendship deepens into something magical. One night Sunday kisses her frog goodbye and leaves, not realizing that her love has transformed him back into Rumbold, the crown prince of Arilland—and a man Sunday's family despises. The prince returns to his castle, intent on making Sunday fall in love with him as the man he is, not the frog he was. But Sunday is not so easy to woo. How can she feel such a strange, strong attraction for this prince she barely knows? And what twisted secrets lie hidden in his past - and hers? This book was such a sweet read, and I absolutely fell in love with it. Aside from the Frog Prince, there were elements of Cinderella and Sleeping Beauty, and many others that I couldn't quite put my finger on. I loved the idea that the prince waited to reveal himself to Sunday until he felt that he was worthy of her, and the anguish that Sunday felt over her developing feelings for the prince, and the loss of her beloved frog. And of course, being a fairy tale, if happily ever after is what you're looking for, you'll certainly get it here!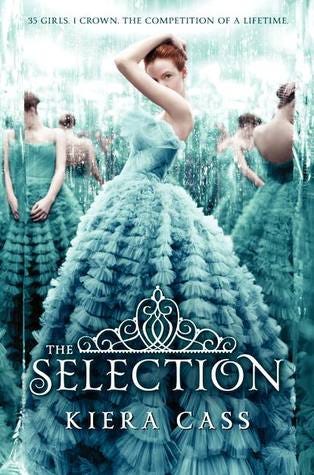 Another of my recent favourite reads was Kiera Cass's The Selection. Labelled Hunger Games meets The Bachelor, it's a somewhat dystopian romance, with a surprising amount of depth. For thirty-five girls, the Selection is the chance of a lifetime. The opportunity to escape the life laid out for them since birth. To be swept up in a world of glittering gowns and priceless jewels. To live in a palace and compete for the heart of gorgeous Prince Maxon. For America Singer, however, being selected is the last thing she wants. It would mean turning her back on her secret love Aspen, who is in a caste below her, and with whom a relationship is forbidden. Reluctantly, America agrees to submit her name, but only because of what it can do for her family, who struggle to make ends meet. As America gets to know the prince, she gradually starts to question all of the plans she made for herself, and starts to see a future she never imagined. I have to say I honestly wasn't expecting much from this, but it was a really great read. One of the things I really liked was that America doesn't just meet the prince and fall in love. They relate to each other as two intelligent individuals who genuinely get to like each other. America knows that there could be more between them, but she's very conflicted in her feelings, and isn't sure what she wants. The dystopian elements aren't as strong as books like Divergent or Delirium , but there are complex politics in the kingdom, and part of what draws America to Maxon is her new understanding of what life is really like both in and outside of the castle. On a side note, the CW network has ordered a pilot of a t.v. show adaptation of the book, so it could end up making it to the small screen next year.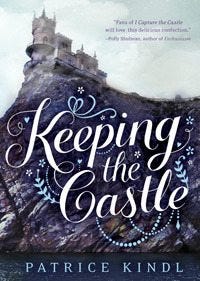 Last but not least, for fans of historical romance, comes a clever and charming novel that will appeal to fans of Pride and Prejudice and I Capture the Castle. Keeping the Castle by Patrice Kindl, is set in Regency England, and features an Austenian heroine in dire financial straits. Seventeen-year-old Althea is the sole support of her entire family, and she must marry well. But there are few wealthy suitors--or suitors of any kind--in their small Yorkshire town of Lesser Hoo. Then, the young and attractive (and very rich) Lord Boring arrives, and Althea sets her plans in motion. There's only one problem; his friend and business manager Mr. Fredericks keeps getting in the way. And, as it turns out, Fredericks has his own set of plans . . . This novel was so much fun to read. It's funny, cleverly written, and references many Jane Austen characters. I also liked that it was actually able to surprise me, and there were a few twists and turns that ensured that the story doesn't turn out the way you might expect. The heroine is intelligent, and completely charming, and there is definitely a happy ending. Whether they are set in the past, set in the future, or in a fairy tale kingdom, there is one thing that all of these books have in common: They are all about falling in love, and they prove that no matter the time or the place, 'storybook' love never goes out of style!