Discover more from Pub(lishing) Crawl
All things reading, writing, books, and occasionally booze. Reading you under the table since 2012. This site now exists as an archive of all the posts and content from the original website.
September Releases!

By
Vanessa Di Gregorio
--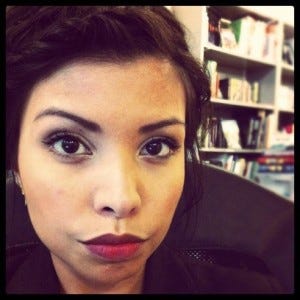 September may mark the end of summer, but it doesn't stop awesome books from coming out! In fact, if there is one thing that will get you through the colder months, it's books. This month is extra special, because two of our awesome PC gals are on it! First, the latest from our rockstar author/agent of the group, Mandy Hubbard, is out the beginning of this month! Or... so I thought. It might have released on August 30th, but my sources (ie. Goodreads) tells me otherwise, so I'm sticking to that! And regardless, you all better go out and grab a copy of DANGEROUS BOY.
Also, our very own Kat Zhang's debut, WHAT'S LEFT OF ME, releases mid September! EEEE! I'm pretty sure I don't need to explain to you why you need this book in your hands ASAP.
But since you all know about OUR books, I figure we ought to shine some light on other September releases I'm dying to get my hands on!
September 4
    DANGEROUS BOY by Mandy Hubbard (YA Thriller) ORIGIN by Jessica Khoury (YA Science Fiction)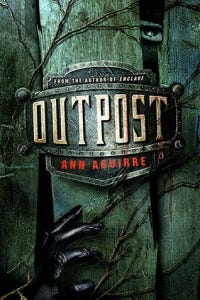 OUTPOST by Ann Aguirre (YA Dystopia) LEGENDS OF ZITA THE SPACEGIRL by Ben Hatke (MG Science Fiction Graphic Novel)
---
September 11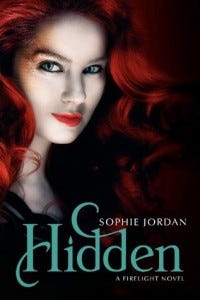 HIDDEN by Sophie Jordan (YA Fantasy) SHADOWFELL by Juliet Marillier (YA Fantasy) CALL THE SHOTS by Don Calame (YA Contemporary)
---
September 18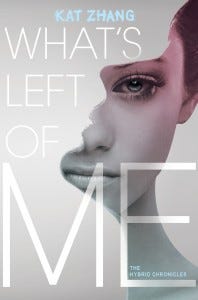 WHAT'S LEFT OF ME by Kat Zhang (YA Science Fiction) STORMDANCER by Jay Kristoff (YA Fantasy / Steampunk) THE CROWN OF EMBERS by Rae Carson (YA Fantasy)
    THE RAVEN BOYS by Maggie Stiefvater (YA Paranormal) NECROMANCING THE STONE by Lish McBride (YA Paranormal)
    TEN by Gretchen McNeil (YA Mystery) GLASS HEART by Amy Garvey (YA Paranormal)
---
What books are you most excited about? Did I leave any out that you think everyone should know about? Let us know! And happy reading all! 
—
Vanessa Di Gregorio works in publishing as a sales rep at Ampersand, a book and gift sales agency. She is also a former literary agency intern. When she isn't out selling books and talking to bookstores, Vanessa can be found over at Something Geeky, Goodreads, Twitter, or writing for Paper Droids.