Discover more from Pub(lishing) Crawl
All things reading, writing, books, and occasionally booze. Reading you under the table since 2012. This site now exists as an archive of all the posts and content from the original website.
Reading Historical Fiction
With Vetrans Day coming up next week in the U.S. and Remembrance day in Canada, it got me thinking again about Historical Fiction, and I have come to the conclusion that Historical Fiction gets a bad rap.
Countless times in my years selling books to both the public and to schools, it's usually the historical fiction title that faces mass rejection. No matter how exciting the story might be, there is a perception that history, and therefore historical fiction is boring. After serving on a jury for a historical fiction prize for two years and reading about 30 some odd historical novels in a short time frame, I did notice the similarities between many of them, and often joked that they were like fill-in-the-blank manuscripts. Insert small town of choice here. Insert year between 1850 and 1950 here. Insert epidemic of choice here....Information dump here, here and here... Let's face it- every genre has its stars and its clunkers, and when you read enough of them in a concentrated time period, the similarities between them become more obvious. But while I have read my fair share of boring, didactic historical fiction, I have also read some amazing historical novels. They are well-researched, about topics that are infrequently covered (the world's been around a long time- surely we don't have to keep writing about the same historical period)and that have an exciting, compelling story.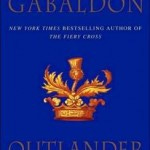 Take the Outlander books by Diana Gabaldon. They are a perfect example of historical novels that perfectly blend an exciting story with history. At an average of 900 pages+ per book, I was hooked from the moment I started reading, and couldn't put them down. Gabaldon vividly brings to life the history of Scotland, and I remember being inspired by her books to read more about the time period.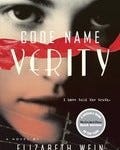 Elizabeth Wein's Code Name Verity and Rose Under Fire were also historical novels that I absolutely loved. The characters are compelling, the format of Verity is extremely unique, and readers gain a solid understanding of the historical period in which the books are set. Verity is also both a critical darling and popular, which proves that it can be done. Do you read Historical Fiction, and if so, what are some titles that you've enjoyed?