Discover more from Pub(lishing) Crawl
All things reading, writing, books, and occasionally booze. Reading you under the table since 2012. This site now exists as an archive of all the posts and content from the original website.
Pay It Forward: Books That Inspire

Hello, everyone! We have a slightly different week for you—a week of paying forward all the many blessings we here at Pub(lishing) Crawl have had. A week of talking about who and what we're grateful for—and a week of giving back.
The idea came about after we heard about a book called Poison by Bridget Zinn. We we so, so, so inspired and moved by her story—and by what her husband is doing for her—that we just had to participate.
For those of you who haven't heard about Bridget or her book, she was a librarian and writer who finally reached her dream of publication. But she passed away last year without getting to see her book release. Her final, beautiful tweet to the world was, "Sunshine and a brand new book. Perfect."
Many of us here at Pub(lishing) Crawl cried and cried after reading Bridget's story—and we all realized how very, very blessed we are. We thought the best way to count our blessings would be to give some back. So today, we're going to give thanks to the books that inspired us to enter the writing/publishing business.
But first, a bit about Bridget's book Poison:
Sixteen-year-old Kyra, a highly-skilled potions master, is the only one who knows her kingdom is on the verge of destruction—which means she's the only one who can save it. Faced with no other choice, Kyra decides to do what she does best: poison the kingdom's future ruler, who also happens to be her former best friend.

But, for the first time ever, her poisoned dart...misses.

Now a fugitive instead of a hero, Kyra is caught in a game of hide-and-seek with the king's army and her potioner ex-boyfriend, Hal. At least she's not alone. She's armed with her vital potions, a too-cute pig, and Fred, the charming adventurer she can't stop thinking about. Kyra is determined to get herself a second chance (at murder), but will she be able to find and defeat the princess before Hal and the army find her?
If you want to help spread the word, please head here fore more information or simply tweet/Facebook/whatever about it. It releases tomorrow!
[hr]
So as mentioned, today we're talking about Books That Inspired Us—specifically, books that inspired us to enter the publishing/writing world.
Rachel Seigel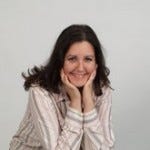 I don't think there was a specific book that made me want to be a book seller—though The Phantom Tollbooth has been my favourite book since I was 9, and is the first book I truly remember loving that much. I certainly remember liking Roald Dahl and Beverly Cleary when I was younger, but this is definitely the key book that inspired my love of books and reading. When I first started selling children's books, this was my go-to book to sell to customers while I built up product knowledge of more than what I read as a kid.
S. Jae-Jones (JJ)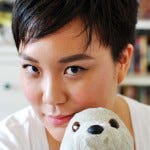 It's hard to pinpoint just one book; I had always been a reader, and I'd always devoured books. But I think the turning point for me was when I reread His Dark Materials by Philip Pullman my freshman year at college. Because I had always been an voracious reader, I knew I would be an English Literature major. I was good at writing papers and analysing books, but reading no longer had the same enjoyment for me as it once did as a child. On the off-chance I read for pleasure outside of school, it was generally adult fiction, which I liked, but didn't LOVE. I wasn't as transported reading adult novels as I was when I had read Madeleine L'Engle, Lloyd Alexander, Tamora Pierce, or Brian Jacques for the first time.
And then I reread His Dark Materials. I first read them at Lyra's age—eleven or so—and thought they were great books then. But when I read them as an adult, I understood just how intelligent and thoughtful children's books could be, that layers and levels of interpretation and meaning existed in children's fiction just as much as "Lit'ra'chure". I was transported again, but not just transported—intellectually and emotionally stimulated. I decided then that I wasn't going to keep reading Grown-Up Books because of some vague notion that I had to; I was going to read children's fiction because I loved it. And once I started working in publishing (a bit by accident, really), I knew that children's lit was what I was going to focus on.
Jodi Meadows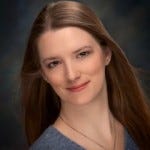 Though I've always been a storyteller, I didn't realize that being an author was a legitimate job until my teacher read Wait Till Helen Comes (Mary Downing Hahn) to the class in seventh grade. I'm not sure what it was about that book, but for some reason it made me realize that writing could be a job. Like, there were actual people who wrote books. Books didn't just appear by magic. And if I wanted, that could be my job. From that point on, writing was the only work I ever wanted to do.
Kat Zhang
I feel like a broken record talking about The Golden Compass (Northern Lights, originally), but it was a book that made twelve-year-old me ache for the story to be real. I loved the world. I loved Lyra. I wanted to write magic like that. So you can imagine how blown away/giddy I was when What's Left of Me, about seven years later, was pitched as The Golden Compass meets X :P
Jo Volpe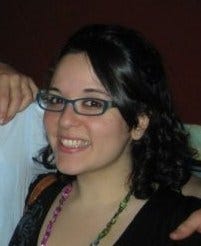 Wow, everyone has choices that have me thinking "Oh!  THAT ONE, TOO!!" I do feel like there isn't just one book for me, but if I had to pick only one series, I would have to say Tamora Pierce's Tortall series, starting with the Alanna books. I loved them so much! I read them well into my adult years (and they keep coming). It's what really opened my eyes to fantasy and that other worlds are out there to enjoy, all you have to do is pick up a book. I wanted to be part of something like that.
Erin Bowman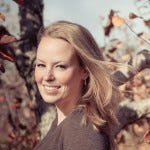 This question! So hard to pick just one book, but I'm going to say Tuck Everlasting, which I read in middle school. I loved the entire novel, but oh my gosh that ending! I was shocked by Winnie's choice—broken and slain and sobbing—and yet still so very satisfied. I think that was a pivotal moment for me, realizing the extent of emotional impact a novel can have, how an ending doesn't have to be all sunshine and rainbows and happily ever after to still be immensely fulfilling. Before reading TUCK, I was content to just be a reader, but that novel made me want to create. And create powerfully. I wanted to punch a reader right in the heart and leave them breathless.
Julie Eshbaugh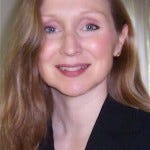 For me, the first book that made me really think about what it means to be a writer was Lolita. That book opened my eyes to the power of writing—the way it could pick you up, turn you inside out, and make you see the world and everything in it through the eyes of a fully formed person who wasn't even remotely like you. Reading that amazing book threw a switch inside me, and for the first time I recognized writing as something very very special.
Leigh Bardugo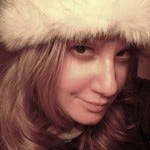 It's tough for me to point to a single author or book, but when I was around seven or eight years old, I had to write to an author for a school assignment and I picked James Howe. I'd just read Bunnicula and I was obsessed with it (the Carpathian mountain region!). Anyway, I was the first person in our class to get a reply—two single-spaced, type-written pages on thin, onion skin paper. It was really like magic—a missive from the Realm of Writers—and I think it changed the way that I thought about authors and books. It wasn't just that he seemed more human. It was as if by answering my questions he'd connected me to that magical world where people made books.
Amie Kaufman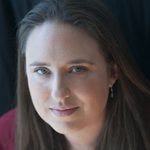 The Dark is Rising by Susan Cooper. My librarian told me in grade six that it was her "desert island book", and I spent my very first book voucher buying an omnibus copy of the whole series. I still read The Dark is Rising every Christmas. It swept me away, and set the standard for storytelling that I've looked to ever since.
Marie Lu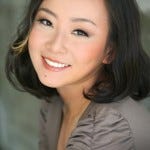 For me, the most pivotal book (and book series) was Mattimeo by Brian Jacques, which was the first Redwall book I read. I even remember the exact moment I saw it in the school library and the exact thoughts ("Is the whole story italicized? Oh wait, just the opening journal entry.") that ran through my head the instant I opened it—that's how much it impacted my eleven-year old world. It honestly felt like a bolt of lightning, that introduction to the world of fantasy (and later, sci-fi). I've been happily reading and writing F/SF ever since. :) I had a similar moment with Watership Down by Richard Adams, but Mattimeo and the rest of the Redwall books were my firsts!
Susan Dennard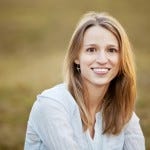 For me, reading Lloyd Alexander when I was in fifth grade (I think it was The Illyrian Adventure first) sparked a deep knowledge in me that I had to work with books. I was already a big reader, but something about the swashbuckle and sweeping scale of Alexander's books hit a deep, deep chord in me. I new from that year onward that I wanted to be a writer—but I also thought being a librarian would be pretty amazing. Anything with rustling pages, bending spines, and exciting adventure was where I wanted to be.
[hr]
You guys tell us: What book (or books? Author?) first sparked your True Love with the written word? We want to hear if you guys have any stories about inspiring books!
And as mentioned, in honor of POISON and Bridget Zinn, we're running a series of giveaways. Today, you can win a copy of ANY of the books mentioned above! From a book by Lloyd Alexander to The Phantom Tollbooth to The Golden Compass—any of our inspiring books is up for grabs. Just enter via Rafflecopter below!
[hr]
Bridget Zinn's first YA novel, Poison, releases this week from Hyperion! Bridget died from cancer in May 2011 at the age of 33, but now—nearly four years to the day from her diagnosis—her novel is at last reaching readers. On her behalf, her friends and family (and now us! Total strangers!) want to celebrate her accomplishment and help get her book into the hands of readers. Please help us spread the word about Poison and give thanks for all our many blessings.