Discover more from Pub(lishing) Crawl
All things reading, writing, books, and occasionally booze. Reading you under the table since 2012. This site now exists as an archive of all the posts and content from the original website.
October 2013 Releases

By
Vanessa Di Gregorio
--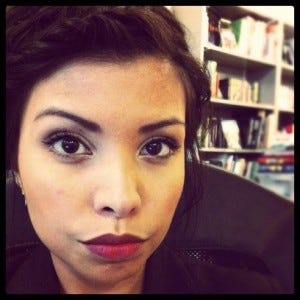 The trees are losing their leaves, Halloween decorations are starting to crop up, and scarves are coming out in full force. Yes, it's October - but there's nothing better than curling up under the covers with a good book! And this month, there are good books galore! Of course, I do need to take a moment to point out that we have yet another PC release! This time, it's Alex Bracken's NEVER FADE! Woohoo! Now, on to the list of October MG & YA releases that I'm particularly excited about!
October 1
      THE GIRL WHO SOARED OVER FAIRYLAND AND CUT THE MOON IN TWO by Catherynne M. Valente (MG Fantasy) EXILE by Shannon Messenger (MG Fantasy) BLUE MOON by James Ponti (MG Horror / Zombie)
     HEREAFTER by Kate Brian (YA Mystery) SHADOWLARK by Megan Spooner (YA Dystopia) THE ENCHANTMENT HEIR by Cinda Williams Chima (YA Fantasy)
    PERFECT RUIN by Lauren DeStefano (YA Fantasy) BLACKOUT by Robison Wells (YA Science Fiction / Dystopian)
---
October 8
     RESIST by Sarah Crossan (YA Dystopian) BANG by Lisa McMann (YA Paranormal) EMERALD GREEN by Kerstin Gier (YA Science Fiction / Time Travel)
     BLYTHEWOOD by Carol Goodman (YA Paranormal) THE KINGDOM OF LITTLE WOUNDS by Susann Cokal (YA Fantasy) THE HOUSE OF HADES by Rick Riordan (MG Fantasy)
    ONE CROW ALONE by S.D. Crockett (YA Dystopian) THE EYE OF MINDS by James Dashner (YA Science Fiction)
    ARCHON by Lana Krumwiede (MG Fantasy) THE MIDNIGHT DRESS by Karen Foxlee (YA Mystery)
---
October 15
NEVER FADE by PC's very own Alex Bracken (YA Dystopian)
---
October 22
    ALLEGIANT by Veronica Roth (YA Dystopian) FREAKBOY by Kristin Elizabeth Clark (YA Contemporary / GLBT)
---
October 29
    SORROW'S KNOT by Erin Bow (YA Fantasy) ALTERED by Gennifer Albin (YA Science Fiction)
    HORDE by Ann Aguire (YA Dystopian) IN THE AGE OF LOVE AND CHOCOLATE by Gabrielle Zevin (YA Dystopian)
---
Any October releases I missed that you're DYING for? Let me know in the comments! - and add them to my 

Goodreads October YA & MG Releases

 list.
--- 
Vanessa Di Gregorio works in publishing as a sales rep at Ampersand, a book and gift sales agency. She is also a former literary agency intern. When she isn't out selling books and talking to bookstores, Vanessa can be found over at Something Geeky, Goodreads, Twitter, or writing for Paper Droids.