Discover more from Pub(lishing) Crawl
All things reading, writing, books, and occasionally booze. Reading you under the table since 2012. This site now exists as an archive of all the posts and content from the original website.
November Releases!

By
Vanessa Di Gregorio
--
2012 is almost at an end - it's so close, I can almost touch it. I'm still shocked that November has already come - which for me means Christmas shopping and huddling under mounds of blankets while I read. I'm not a fan of the cold, so I find myself hibernating in the winter months. Which hopefully means I'll get to put a dent in my to-read pile!
And I'm also keeping my fingers crossed that I get to reach the reading goal I set up for myself at the beginning of the year - a goal of 50 books. Might not seem like a lot, but man, have I been behind more often than not! And it's certainly not for lack of books - even November has some pretty incredible releases! So here are some that have caught my eye.
---
November 1
     SCRIVENER'S MOON by Philip Reeve (YA Steampunk) ROOTLESS by Chris Howard (YA Dystopian)
---
November 6
DAYS OF BLOOD AND STARLIGHT by Laini Taylor (YA Paranormal)
--
November 13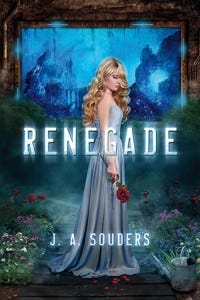 RENEGADE by J. A. Souders (YA Science Fiction) BLACK CITY by Elizabeth Richards (YA Dystopian) ASHES OF TWILIGHT by Kassy Tayler (YA Dystopian)
 -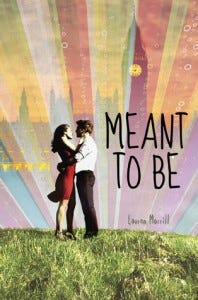 MEANT TO BE by Laura Morrill (YA Contemporary) FITZ by Mick Cochrane (YA Contemporary) REACHED by Ally Condie (YA Dystopian)
 ---
November 21
ELEMENTAL by Antony John (YA Fantasy) ---
Something missing? Let me know in the comments, and add them to my Goodreads November YA & MG Releases list!  
—
Vanessa Di Gregorio works in publishing as a sales rep at Ampersand, a book and gift sales agency. She is also a former literary agency intern. When she isn't out selling books and talking to bookstores, Vanessa can be found over at Something Geeky, Goodreads, Twitter, or writing for Paper Droids.