Discover more from Pub(lishing) Crawl
All things reading, writing, books, and occasionally booze. Reading you under the table since 2012. This site now exists as an archive of all the posts and content from the original website.
November 2013 Releases
Can you believe December is only a couple of weeks away?! I feel like 2013 has gone by in a blink! But this year isn't over yet - and neither is November! So let's take a look at some of the books this month has given / will give us! But first, we can't talk about November releases and not point out that PC's own Marie Lu celebrated the release of the third and final book in her Legend trilogy, CHAMPION! Woohoo Marie! And let me just say - it is AWESOME. Now, on to the list of just some of the MG & YA releases this November!  
November 5
      CHAMPION by PC's own Marie Lu (YA Dystopian) COLD SPELL by Jackson Pearce (YA Fairy Tale Retelling) CRACKED by Eliza Crewe (YA Paranormal / Urban Fantasy)
     CURTSIES & CONSPIRACIES by Gail Carriger (YA Steampunk) PALACE OF SPIES by Sarah Zettel (YA Historical) ENGINES OF THE BROKEN WORLD by Jason Vanhee (YA Horror)
    TWINMAKER by Sean Williams (YA Science Fiction) THE NATURALS by Jennifer Lynn Barnes (YA Mystery)
    REVELATIONS by J.A. Souders (YA Dystopian) BROKEN by C.J. Lyons (YA Contemporary)
---
November 12
     THE FIRST DRAGON by James A. Owen (YA Fantasy) THE F-IT LIST by Julie Halpern (YA Contemporary) KETCHUP CLOUDS by Annabel Pitcher (YA Contemporary)
    AFTERGLOW by Karsten Knight (YA Fantasy) THE LIVING by Matt de la Pena (YA Survival / Adventure)
    LOUD AWAKE AND LOST by Adele Griffin (YA Contemporary) SPLENDOR by Elana K. Arnold (YA Paranormal)
---
November 14
    FIREBRAND by Antony John (YA Fantasy) THIS WICKED GAME by Michelle Zink (YA Paranormal)
---
November 19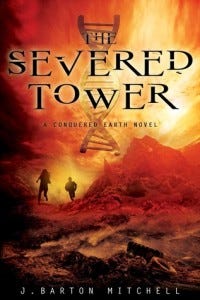 THE SEVERED TOWER by J. Barton Mitchell (YA Dystopian)
---
November 26
    PAWN by Aimee Carter (YA Dystopian) BROOKE (e-novella) by Veronica Rossi (YA Science Fiction)
[hr]
If I missed any November releases that you're super excited about,  let me know in the comments! - And add them to my Goodreads November YA & MG Releases list.