Discover more from Pub(lishing) Crawl
All things reading, writing, books, and occasionally booze. Reading you under the table since 2012. This site now exists as an archive of all the posts and content from the original website.
June 2013 Releases

By
Vanessa Di Gregorio
--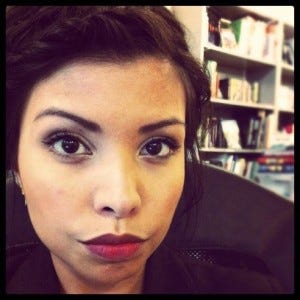 I'm baaaaaaack! Okay, so maybe you didn't notice that I've been on hiatus for a few months. But I'm sure some of you noticed that our new releases posts took a bit of a break... right? (Maybe? Just a few of you, perhaps?)   Anyways, I know you don't need me to tell you to go out and buy all the pretty new books coming out... or to bring more of them to your attention (Seriously. I can feel your bank accounts emptying right now). I know I make this worse for you. Trust me, It's not easy for me, either. And sure, your wallets are hurting and you have no space on your bookshelves, but that hasn't stopped you in the past, right? (At least, it hasn't stopped me!) AND, I'm sure you'll notice two of our very own have releases this month: Leigh's SIEGE AND STORM, and Sooz's e-novella A DAWN MOST WICKED! WOOHOO! Anyways, you know the drill. Here are the June MG & YA releases I'm excited about!
June 4
      SIEGE AND STORM by PC's own Leigh Bardugo (YA Fantasy) A DAWN MOST WICKED (e-book novella) by PC's own Susan Dennard (YA Steampunk) PHOENIX by Elizabeth Richards (YA Dystopia)
---
June 6
THE OATHBREAKER'S SHADOW by Amy McCulloch (YA Fantasy)
---
June 8
INSOMNIA by J.R. Johansson (YA Paranormal)
---
June 11
     MORTAL FIRE by Elizabeth Knox (YA Fantasy) LINKED by Imogen Howson (YA Dystopia) BELLE EPOQUE by Elizabeth Ross (YA Historical)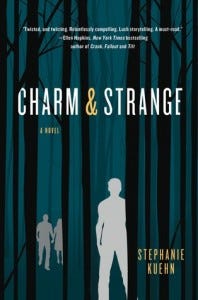 CHARM & STRANGE by Stephanie Kuehn (YA Paranormal) ANOTHER LITTLE PIECE by Kate Karyus Quinn (YA Horror)
---
June 18
    TARNISH by Katherine Longshore (YA Historical) THE WIG IN THE WINDOW by Kristen Kittscher (MG Mystery)
---
June 25
     IN THE AFTER by Demitria Lunetta (YA Dystopia) NEPTUNE'S TEARS by Susan Waggoner (YA Science Fiction)
---
And if I missed any June releases that YOU'RE excited about, share in the comments!
Oh, and don't forget to add them to my Goodreads June YA & MG Releases list.
--- 
Vanessa Di Gregorio works in publishing as a sales rep at Ampersand, a book and gift sales agency. She is also a former literary agency intern. When she isn't out selling books and talking to bookstores, Vanessa can be found over at Something Geeky, Goodreads, Twitter, or writing for Paper Droids.