Discover more from Pub(lishing) Crawl
All things reading, writing, books, and occasionally booze. Reading you under the table since 2012. This site now exists as an archive of all the posts and content from the original website.
Introducing <em>Strange and Ever After!</em>
It's heeeeeere! PLEASE don't trample me into the ground as you stampede to check out this gorgeous new cover! Leave me alive and I promise you giveaways later! Be gentle! In fact, we'll be giving away a copy of Something Strange and Deadly, a copy of A Darkness Strange and Lovely, and a copy of the e-novella A Dawn Most Wicked! Today it is my absolute pleasure to reveal the title AND the cover of the book we've all been waiting for, the final volume of Sooz's dark, dazzling and utterly intriguing Something Strange and Deadly trilogy...
Strange and Ever After
Isn't it perfect? Doesn't it give you shivers? If you think that's good, though, check THIS out: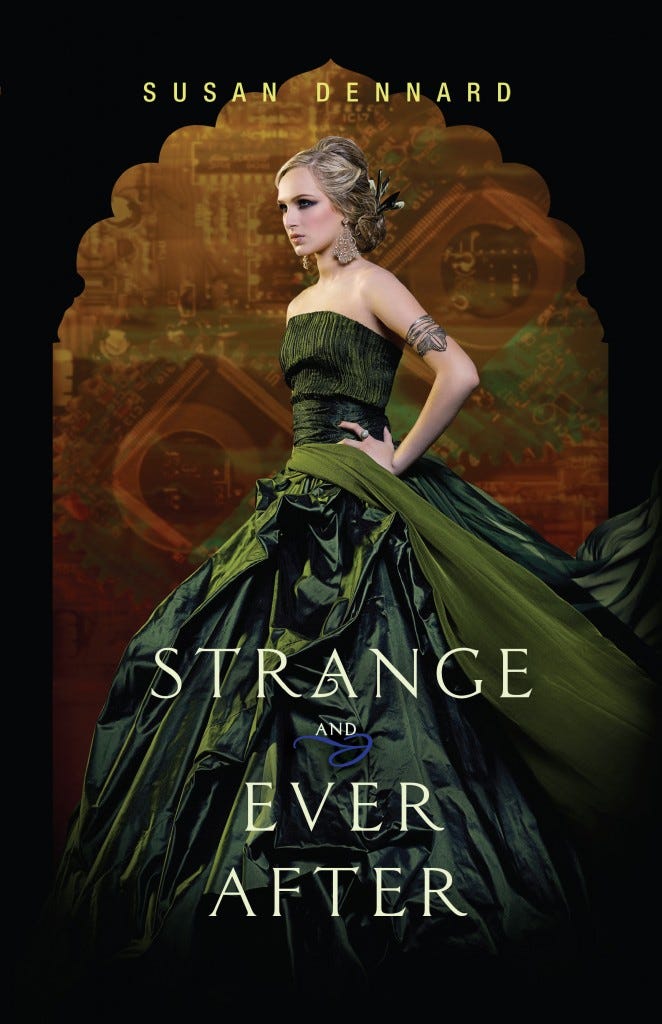 I KNOW, RIGHT? Could it be more perfect? (Spoiler: No, no it could not.) From the luscious fabric of that dress to the utterly badass expression on Eleanor's face, every inch of this thing is gorgeous. It's got darkness, it's got glamour, it's got a backdrop that should have you asking plenty of questions about just what she and the Spirit Hunters will go through before this story's over. This series is so very near and dear to my heart, and I know so many of you feel the same way. Book one swept me away. I fell in love, I fell in swoon, and every so often even to this day, I'll be somewhere quite serious and an image of Mrs. Fitt mouthing "The Grecian pooooooose!" will pop into my head and I'll get inappropriate giggles. I cannot predict when this will happen. All you Something Strange and Deadly fans know what I'm talking about. Then came A Darkness Strange and Lovely. I was lucky enough to critique this book for Sooz, and I'll never forget the night I finished working on it. I was so unbelievably tense that I had to keep getting up and walking laps of my study to calm myself down enough to keep reading. She got that manuscript back with all caps comments all over it, and I wasn't the only one to fall head over heels for Eleanor's dark, consuming journey through Paris. Book three... assuming my heart doesn't explode somewhere in there, I can't wait to see how it ends. And I mean I really can't wait. I sat Sooz down to try and squeeze a few details out of her on your behalf, dear readers. Here's what she had to say: 1. This stellar book 3 title--how did you come up with it? As per usual with all this series' titles, there was a ton of back and forth between my editor and me. And a ton of "name"-storming with my friends. This title was actually one I came up with pretty early on, and it kept surviving the rounds of elimination...Plus, the more I thought about it, the more Strange and Ever After just FIT with the message and finality of this last book in Eleanor's saga. And so, m'dears, a third title was born. 2. Clearly the Cover Gods love you. What do YOU think of your beautiful cover? Um, it's AMAZING. I saw it and screamed in my poor editor's face. It's the perfect color scheme to evoke the dry Egyptian desert, and the silhouette is in the style of the traditional, middle eastern windows. And ungh, could Eleanor look more fierce and glam??? 3. How did you feel getting your final cover for the Something Strange and Deadly series? Elated. Humbled. Sad. It's just such a stunning cover--definitely my favorite so far--but it IS the last cover I'll get in the series. That's definitely bittersweet. But dang, what a cover for Eleanor and the gang to go out on. ;) 4. In book 1, we saw Philadelphia of 1876, while book 2 led us through glamorous Paris. To what exotic locale will Strange and Ever After take us? Egypt!! After Paris, Eleanor and the Spirit-Hunters head south through Marseille, then it's across the Mediterranean to Egypt. Cairo, Giza, the Nile--Eleanor gets to see it all. I won't lie: researching 1876 Egypt was totally my favorite thus far. The late 1800s held that booming era of Egyptology--of discovery and mummy-hunting and full-on western intrusion in the middle east. There were so many cool resources I got to read, and now I can't WAIT for all of you to read about the era as well!! Now, the huuuuuge prize! Use the form below and you can enter to win a copy of Something Strange and Deadly, a copy of A Darkness Strange and Lovely, and a copy of the e-novella A Dawn Most Wicked! (US only.) Leave us a comment telling us how excited you are to read Strange and Ever After (be careful not to include any spoilers for new readers), and pick up some extra entries while you're at it. Good luck! a Rafflecopter giveaway
---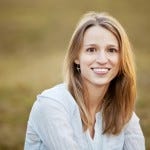 SUSAN DENNARD is a reader, writer, lover of animals, and eater of cookies. You can learn more about her on her blog or twitter. Her debut Something Strange and Deadly is now available from HarperTeen–as is the prequel, A Dawn Most Wicked and the sequel, A Darkness Strange and Lovely.