Discover more from Pub(lishing) Crawl
All things reading, writing, books, and occasionally booze. Reading you under the table since 2012. This site now exists as an archive of all the posts and content from the original website.
Introducing our newest member: Alexandra Bracken!
I'm sure several of you noticed that we lost some members over the course of last year. Timing, life, and the general pursuit of happiness got in the way, and we were sad to see people go. Plus, as the New Year rolled in, our ability to fill post slots each month was starting to hurt.
But, in case you haven't realized, we're super picky about who we invite to join out ranks—primarily because we want to be able to offer YOU, our dearest readers, high quality content from industry experts you know you can trust.
So imagine our absolute DELIGHT when someone who is an author AND a school/library marketer for Random House Children's Books accepted our invitation to Pub(lishing) Crawl. She has so much knowledge to bring to the table, it's kinda making the rest of us wonder if we're worthy anymore. ;)
Seriously, though, we could not be more thrilled to introduce you to...
Alexandra Bracken
a.k.a. Alex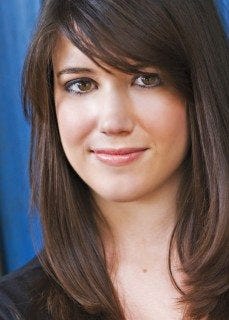 Alex was born and raised in Arizona by an artsy mother and a Star Wars-collecting father. She traded her desert for colonial bonnets to study History and English at the College of William & Mary in Virginia. After graduating, she relocated to New York City, where she now works in children's publishing and lives in a charming apartment overflowing with books. You can visit her online at her website, Twitter, or Tumblr.
We actually just did an interview with Alex a few weeks back, if you're interested in learning more about her. Oh, and how could I forget? Alex has TWO novels now available!
[hr]
BRIGHTLY WOVEN
The day the rains came was like any other, blistering air coating the canyon in a heavy stillness...

Just as the rains come after ten long, dry years, a young wizard, Wayland North, appears, to whisk Sydelle Mirabil away from her desert village. North needs an assistant, and Sydelle is eager to see the country—and to join him on his quest to stop the war that surely will destroy her home. But North has secrets—about himself, about why he chose Sydelle, about his real reasons for the journey. What does he want from her? And why does North's sworn enemy seem fascinated by Sydelle himself?
[hr]
THE DARKEST MINDS
When Ruby woke up on her tenth birthday, something about her had changed. Something alarming enough to make her parents lock her in the garage and call the police. Something that gets her sent to Thurmond, a brutal government "rehabilitation camp." She might have survived the mysterious disease that's killed most of America's children, but she and the others have emerged with something far worse: frightening abilities they cannot control.

Now sixteen, Ruby is one of the dangerous ones.

When the truth comes out, Ruby barely escapes Thurmond with her life. Now she's on the run, desperate to find the one safe haven left for kids like her—East River. She joins a group of kids who escaped their own camp. Liam, their brave leader, is falling hard for Ruby. But no matter how much she aches for him, Ruby can't risk getting close. Not after what happened to her parents.

When they arrive at East River, nothing is as it seems, least of all its mysterious leader. But there are other forces at work, people who will stop at nothing to use Ruby in their fight against the government. Ruby will be faced with a terrible choice, one that may mean giving up her only chance at a life worth living.
[hr]
To celebrate Alex's arrival, we're giving away a copy of EITHER Brightly Woven or The Darkest Minds (the winner can choose!). All you have to do is leave a comment welcoming Alex to our team—and, of course, fill out the Rafflecopter form!
Hooray! Welcome, Alex!