Discover more from Pub(lishing) Crawl
All things reading, writing, books, and occasionally booze. Reading you under the table since 2012. This site now exists as an archive of all the posts and content from the original website.
Happy Valentine's Day From Pub Crawl!
In honor of Valentine's Day, we at Pub Crawl wanted to wish a big, gooshy Happy Valentine's to all of our readers, and invite you to be our blogging Valentines for the day! We even created assembled some fantastic Valentine's cards for you! See these hilarious (and sometimes adorable) literary-themed Valentines below!
Literary Valentines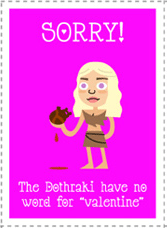 These GAME OF THRONES Valentine's Cards are somewhat NSFW, but show Valentines from all our favorite GOT characters! Daenerys, Ned Star, Tyrion Lannister, Robert Baratheon, The Lannister Twins, the Hound, Lord Varys, Hodor, and Jon Snow!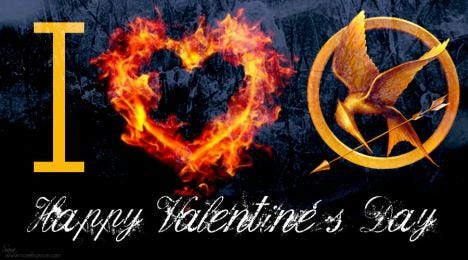 We <3 THE HUNGER GAMES, too! These Valentines are, dare we say it, cards on fire!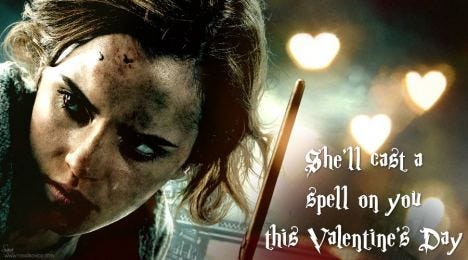 From the same place, get your Harry Potter Valentine fix with everyone from Harry to He-Who-Shall-Not-Be-Named. Accio Valentine!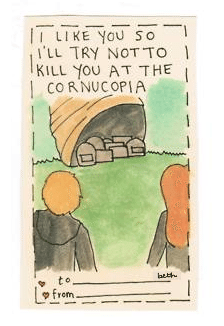 More HUNGER GAMES Valentine's, these ones made by fans! May the odds for love be ever in your favor!
Finally, we'll wrap it up with some good ol' fashioned text, with themed Valentine's from some popular authors.
To start you off, here's some Douglas Adams: You + me = 42.
How sweet, Douglas. Now take us to dinner at the Restaurant at the End of the Universe!
Seen any other literary Valentines you'd like to share? Post in the comments below!