Discover more from Pub(lishing) Crawl
All things reading, writing, books, and occasionally booze. Reading you under the table since 2012. This site now exists as an archive of all the posts and content from the original website.
Happy Book Birthday to <em>Vengeance Road</em> by Erin Bowman!
[box type="note"]Hey PubCrawlers, JJ here on a special Tuesday post. Today our very own Erin Bowman has a new book out! Come, raise a glass, toast our friend, and celebrate![/box] Huzzah, huzzah, huzzah, it's finally here!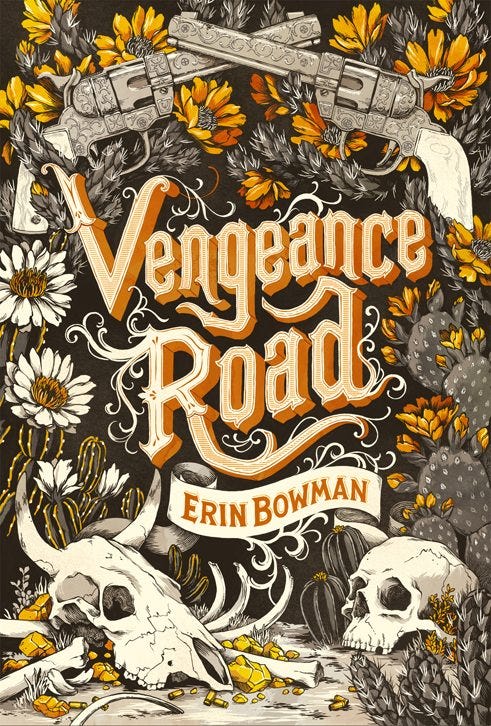 If you guys have been living under a rock, then you might not have heard of Erin's awesome new YA Western pitched as True Grit meets the legend of the Lost Dutchman. I've wanted this book ever since I read the synopsis:
Vengeance Road
Welcome to the Wild West. When Kate Thompson's father is killed by the notorious Rose Riders for a mysterious journal that reveals the secret location of a gold mine, the eighteen-year-old disguises herself as a boy and takes to the gritty plains looking for answers and justice. What she finds are devious strangers, dust storms, and a pair of brothers who refuse to quit riding in her shadow. But as Kate discovers more about her family's secrets, she gets closer to the truth about herself and must decide if there's room for love in a heart so full of hate. In the spirit of True Grit, this novel makes the cutthroat days of the Wild West come to life for a new generation.
If that doesn't make you want to read this, then just check out this trailer!
If you're still not convinced, then look at the heaps of praise piled on to Vengeance Road!
★ An unflinchingly bloody tale of the Wild West...Thoroughly engrossing.
—Publishers Weekly, starred review
A vivid portrait of a lawless world...The book demands the same stoicism from its readers as the heroine herself possesses.
—School Library Journal
Refreshingly believable. Readers will be entranced by Bowman's swiftly paced, romantic revenge drama.
—Booklist
Fast-paced [and] entertaining.
—VOYA
A story of grit, love, and deadly revenge that climbs off the page and into your heart–saddle up for a thrilling, harrowing ride!
—Alexandra Bracken, NYT bestselling author of The Darkest Minds trilogy
Vengeance Road is a page-turning, unputdownable story of revenge. Bowman paints a thrilling, vivid picture of 1877 Arizona, and Kate is a heroine to be reckoned with.
—Jessica Spotswood, author of The Cahill Witch Chronicles
Gritty and honest, Vengeance Road captures the heart of the Wild West.
—Mindy McGinnis, author of Not a Drop to Drink
A take-no-prisoners heroine with a bloody debt to settle. I'm still breathing in the dust and hot Arizona sun.
—Megan Shepherd, author of The Madman's Daughter
Relentlessly readable, Vengeance Road is a perfect western. You won't be able to turn in until you get to the very last page!
—Saundra Mitchell, author of The Springsweet
Flinty and fierce, Kate is a formidable addition to the pantheon of tough young adult heroines. Her story and voice crackles to life.
—A.C. Gaughen, author of the Scarlet trilogy
Gold madness, a good-for-nothing posse, and frontier justice: Vengeance Road is everything you could want in a Western.
Jodi Meadows, author of the Incarnate trilogy
Vengeance Road had a bit of everything I love most in storytelling: a kick-butt heroine, life-or-death stakes, action to make my heart pound, and morals that go gray around the edges. This is the kind of book I'll re-read again and again.
—Susan Dennard, author of the Something Strange and Deadly series
PLUS, Vengeance Road is one of PW's Picks of the Week! Based on all the excitement over Erin's cover reveal, I know I'm not the only one dancing to read this. I love a good western. Growing up in California, my family history was shaped by the Wild West, gold mining, and cattle ranching, and the cowboy mystique holds some shiny for me still. I can't WAIT to share this book with y'all! [hr] To celebrate Erin's release, I am giving away one hardcover copy of Vengeance Road. Tweet us a message, visit our Facebook page, add to your Goodreads shelves, or leave us a comment letting us know what your favourite Western is! Contest open until September 8, 2015 (sorry, US only!).
CONGRATS, ERIN!!!!!

ERIN BOWMAN is a YA writer, letterpress lover, and Harry Potter enthusiast living in New Hampshire. Her Taken trilogy is available from HarperTeen, and her new book Vengeance Road is out now from HMH. You can visit Erin's blog (updated occasionally) or find her on Twitter (updated obsessively). [hr] ALSO! Two other PubCrawlers (one current, one alumna) also have books/novellas out today! Congrats to Jodi Meadows for the release of The Glowing Knight (an Orphan Queen novella) and Sarah J. Maas for the release of Queen of Shadows! [twocol_one]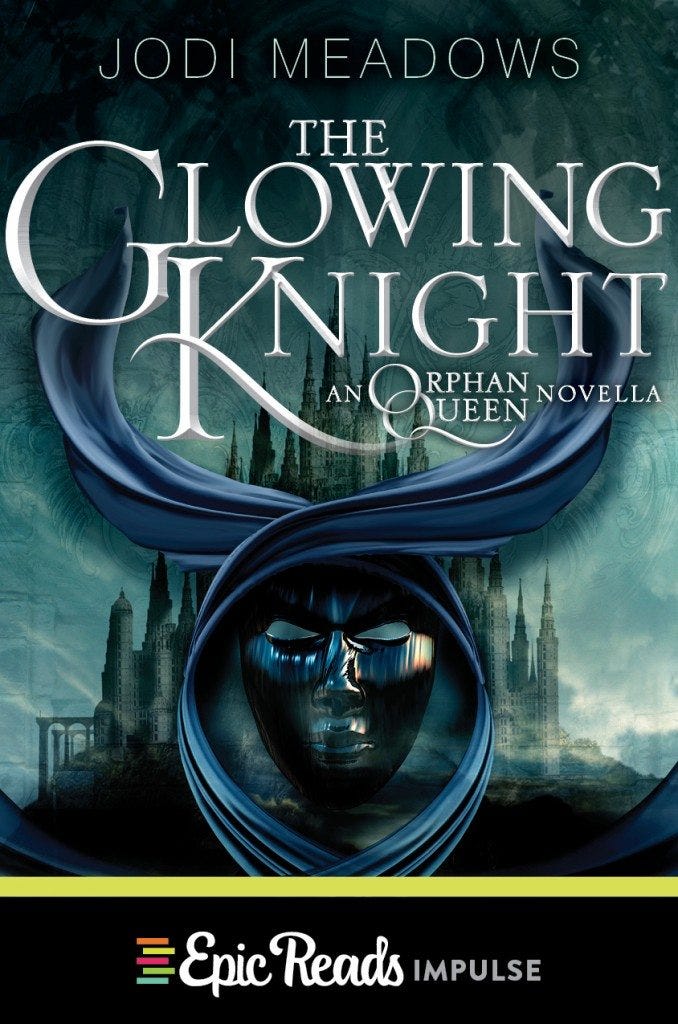 [/twocol_one] [twocol_one_last]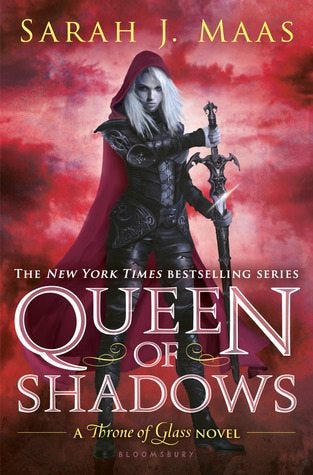 [/twocol_one_last]