Discover more from Pub(lishing) Crawl
All things reading, writing, books, and occasionally booze. Reading you under the table since 2012. This site now exists as an archive of all the posts and content from the original website.
Guest Post: Switching Gears with Karen Akins
[box type="note"]Amie here first: Today we have a guest post from the lovely Karen Akins, whose new book, Twist is out on April 7th! It's the sequel to Loop, and today she's talking to us about the journey from her series start to finish, and the changes along the way.[/box]
When Amie invited me to contribute this guest post, my first question was, "Is there a particular topic you'd like me to write about?" She said it could be anything publishing-related…maybe the challenges of writing time travel.
Which makes sense. The first book in my time travel duology, Loop is already out in the world, and its sequel Twist releases on April 7th. I began writing Loop in 2010. It's 2015. That's five years of writing time travel.
That's a lot of time travel.
Please don't get me wrong. I love the subject. If Marty McFly pulled up outside in the DeLorean right now, I'd nab those keys and take off without blinking an eye.
But…I finished my final polishes on Twist several months ago. I wrote it over a year ago. I started writing Loop half a decade ago. Talking about the process of writing time travel feels a bit like time traveling in and of itself.
Instead, I thought I'd write about my here and now.
And my here and now can be summed up in a single word: Change. One might say I'm in a state of high flux capacity. (I know…terrible.)
Change is common in the publishing industry. I've witnessed a lot of it since I sold Loop and Twist. Some of it is in a writer's control. Most of it isn't.
Editors move. Release dates get bumped. Covers are switched. Hot trends die. Dead trends rise from the coffin like sparkly vampires.
Series end.
Which is where I am right now. My active, creative role in the life of my series is finished. Like it or not, it's change time.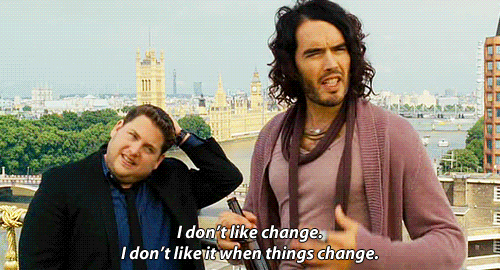 As a writer (and as a human being), I have two choices before me. Change, whether it's the result of an unexpected occurrence or the natural course of things, demands one of two responses. You can fight it. Or you can roll with it.
One of my good friends was at a writerly crossroads not too long ago. We've been crit partners for several years. When we met, she was already agented and wrote gritty contemporary YA. She had undeniable talent, but for whatever reasons (timing, the market, a butterfly pooping over the Atlantic…it's publishing, who knows?) her stories hadn't sold.
She was faced with a moment that required change, and she didn't fight it. Or hide under her fuzzy green blanket and eat a copious amount of Cadbury crème eggs (oh, wait—that's me). No. She rolled with it.
She wrote something completely new and completely different. And, you guys, it is magical. If you don't know Evelyn Skye yet, don't worry. You will. (Click for a bigger version.)

Was it easy? No. Change is rarely easy. Or pain-free. But I think she'd be the first to say it was worth it.
So here I am at this new old place. My release date is so close I could smack it. A strange mix of emotions swirls around in me. Excitement, fear, pride, doubt, joy, nostalgia. It's very loud in my head.
But when I stop trying to fight it, when I roll with it, that's when everything quiets down. Only then can I hear a new character speak to me. Her voice is fun. Her story is unlike anything I've written before. I think it might be a story worth sharing.
I sit down.
And I write.
[twocol_one][/twocol_one] [twocol_one_last][/twocol_one_last]
How about you guys? What points have you hit in your writing journey when change was necessary?
[hr]
KAREN AKINS writes humorous, light sci-fi for young adults and the young in spirit. When not writing or reading, she loves lightsaber dueling with her two sons and forcing her husband to watch BBC shows with her. You can keep up with her at karenakins.com or on twitter.