Discover more from Pub(lishing) Crawl
All things reading, writing, books, and occasionally booze. Reading you under the table since 2012. This site now exists as an archive of all the posts and content from the original website.
Gift Ideas for Bookworms!
Hi all! It's Julie. The holidays are here--the time of year when many of us exchange gifts with loved ones--and I thought it would be fun to put together some gift suggestions for the book lovers on your list. To get me started, I asked my PubCrawl colleagues for their ideas, and they had quite a few good ones!
Stephanie and JJ suggested subscription boxes, such as OwlCrate, LitJoy Crate, and Uppercase Box (which all ship from North America,) and FairyLoot (which ships from the UK.)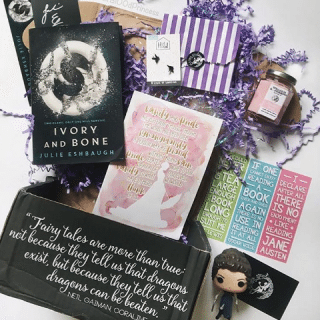 If you are looking for a subscription box and want to compare many different kinds, from books to beauty supplies to arts and crafts, you might want to check out CrateJoy.
JJ and Kelly suggested Litographs. Litographs take classic and contemporary books you love, and bring them to life as t-shirts, posters, scarves, and totes. They actually print the words of the books in the shape of a design inspired by the book. You can read the book right on the product! I loved this t-shirt inspired by The Princess Bride by William Goldman.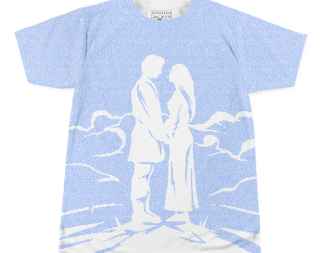 Kelly recommended Frostbeard Studio, purveyors of literary scented candles. My favorite is Old Books, but there's also New Paperback, Reading at the Café, and many more.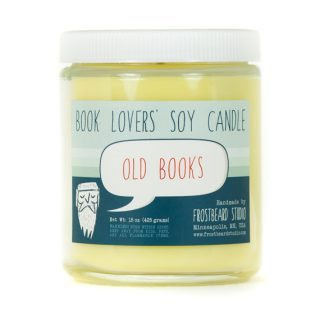 Kelly also suggested Uncommon Goods for some cute book-related mugs, socks, and stocking stuffer type things. I quickly picked out this Well-Read Women reader's journal.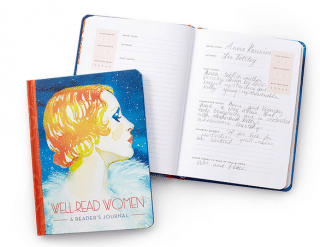 Stephanie and JJ both love Evie Seo's shop on Society6.com. Evie offers lots of imaginative bookish designs reproduced on all types of products, including phone cases, wall art, t-shirts, and leggings. She even has shower curtains, like the one below featuring a quote from Crooked Kingdom by PubCrawl alum Leigh Bardugo.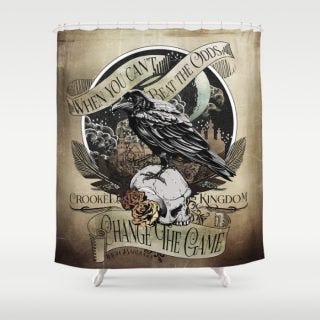 Kelly also suggested the classic magnetic poetry set. Always a great gift for anyone with a love of words, you can get the Shakespeare version pictured below at barnesandnoble.com.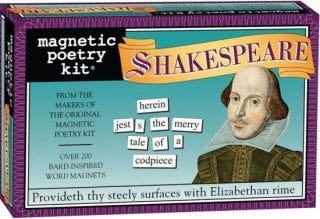 Sona pointed out that Out of Print has great bookish goodies — t-shirts, totes, socks, etc. I found so many great items on their site, but these banned books matches were among my favorites. Who wouldn't appreciate a box of Fahrenheit 451 matches? And each purchase helps to fund literacy programs and book donations to communities in need.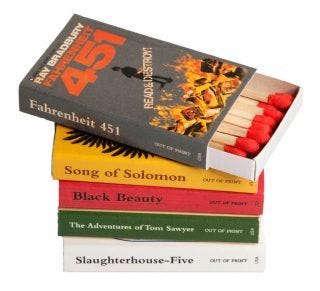 Sona also endorsed this great journal from Chronicle Books! To quote Sona, "What writer wouldn't want that vote of confidence?"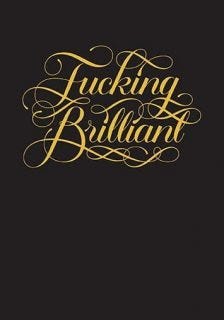 While we're over at Chronicle Books, I really like this typewriter notepad box. It dispenses perforated, watermarked note paper through a slot in the top. Perfect for people nostalgic for the days of analog.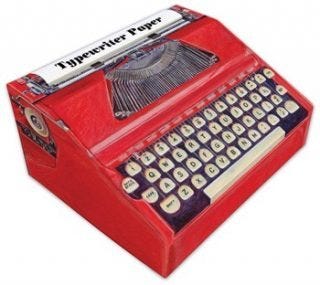 Here's another one of my favorites: the Knock Knock Personal Library Kit. With all the tools needed to set up a lending system for a home library, it's a great way to keep track of all the precious books you share!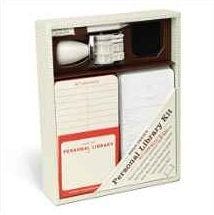 Rachel suggested Cafepress.com as a great place to find a selection of book related merchandise. I found this apron with the perfect "Don't Mess with my Books" message by doing a quick search for "books" on the site.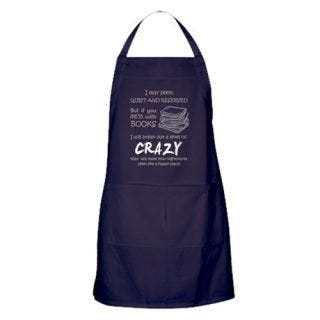 If someone on your list likes to read serialized fiction, you can gift them a subscription to one of the stories on Serial Box. Serial Box has been called "HBO for readers," and our own EC Myers writes for the series Remade! Serial Box has many genres to choose from, so there's something for everyone.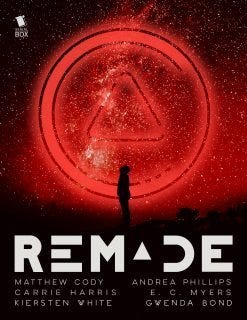 I also recommend book themed tote bags from Pivot Book Totes. Becca Fowler hand paints each bag, and she's done beautiful custom work for me, Stacey Lee, and Stephanie Garber. Below is one of her hand-painted bags with a quote from Anna and the French Kiss by Stephanie Perkins.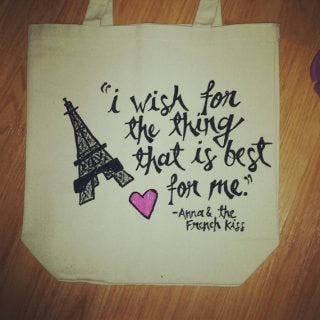 Of course, I didn't even recommend the most obvious gift for the book lovers on your list—books! If you know your friend's favorite genre, it can be particularly satisfying to gift them with a lesser known title, so that your gift becomes a new "discovery" for a reader.
Though this is far from an exhaustive list, I hope it's a good jumping off place for your bookish gift giving. If you have gifts or sellers to recommend, we'd love to know about them! Please share your thoughts in the comments.