Discover more from Pub(lishing) Crawl
All things reading, writing, books, and occasionally booze. Reading you under the table since 2012. This site now exists as an archive of all the posts and content from the original website.
FROZEN Cover Reveal!
It feels like just a few weeks ago I was revealing Taken's cover. My how time flies.
Today, I get to share the cover for Taken's sequel, Frozen. Because I know you're just going to scroll down anyway, let's jump right to the shiny...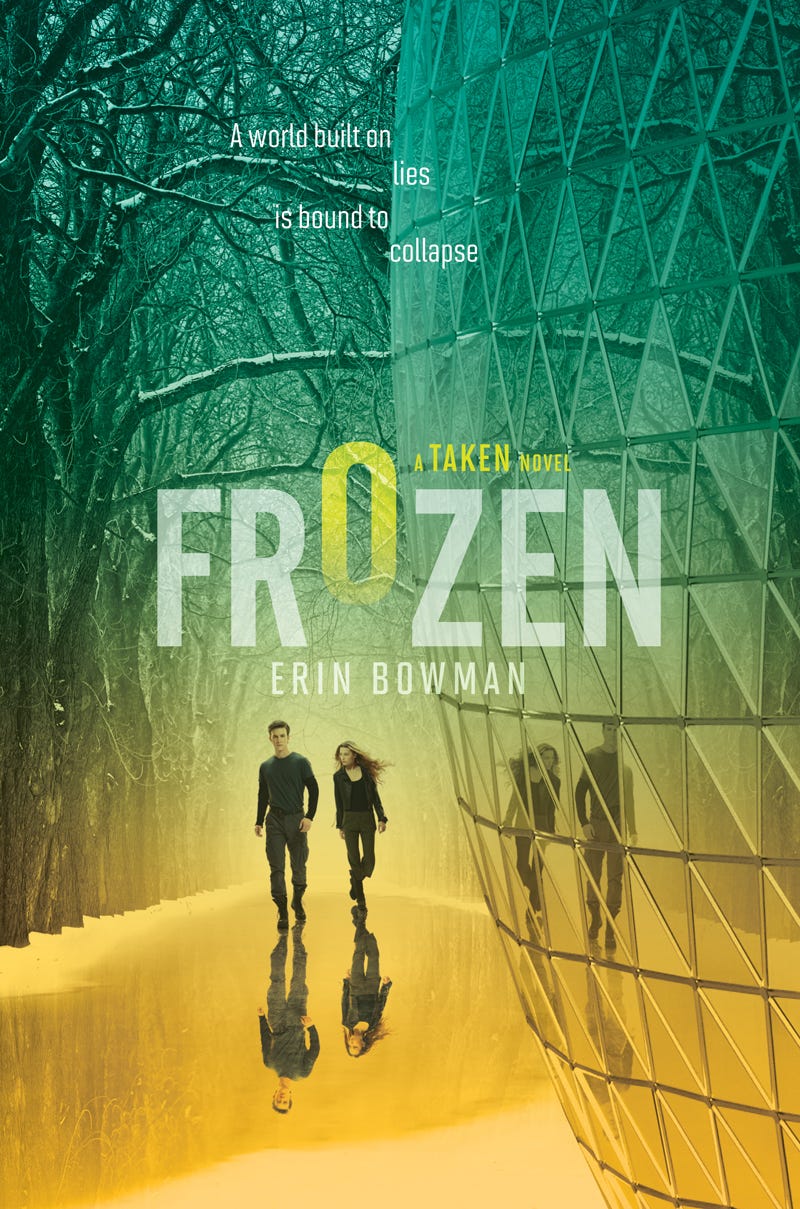 And here's the official flap copy (But fair warning—very minor Taken spoilers in the summary!):
The Heists were only the beginning.

Gray Weathersby escaped from the primitive town of Claysoot expecting to find answers, but what he discovered shook him to the core: A ruthless dictator with absolute power. An army of young soldiers blinded by lies. And a growing rebellion determined to fight back.

Now Gray has joined a team of rebels on a harsh, icy journey in search of allies who can help them set things right. But in a world built on lies, Gray must constantly question whether any ally—or enemy—is truly what they seem...
This. Cover!
I didn't think it was possible to love it more than Taken's artwork, but I just might. The winter landscape. The icy reflection. The ridiculously stunning green to gold gradient. And the models! They feel even more like my characters to me this time around. It all fits the mood and tone of FROZEN so well, and I couldn't be happier.
I've been so fortunate to have a fabulous team at HarperTeen working on my books, and my cover designer—the talented Erin Fitzsimmons—once again rocked it. Plus, look at how striking the two covers are next to each other! I love how the O floats just like the K.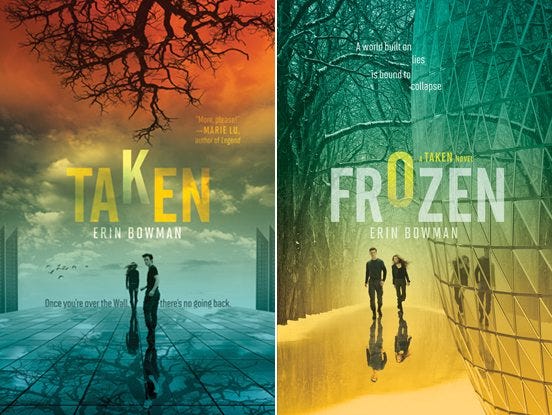 Cover aside, one of my favorite parts of Taken's artwork was the spine, and Frozen's is just as stunning. Here's a peek at the full jacket—spine, flaps, and all: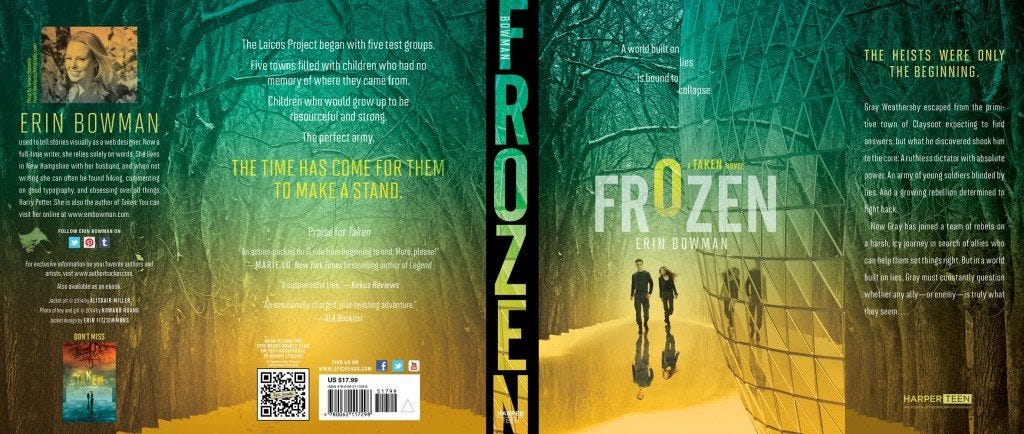 Gah! I could stare at it all day.
[hr]
But what do you guys think? Fill out the rafflecopter widget below and share your cover reactions in the comments to be entered to win a hardcover OR e-book copy of Taken (winner's choice)! Giveaway is open internationally, but please note that the hardcover option will only ship to U.S. addresses.