Discover more from Pub(lishing) Crawl
All things reading, writing, books, and occasionally booze. Reading you under the table since 2012. This site now exists as an archive of all the posts and content from the original website.
Empowering Young Women With Fiction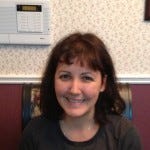 by
Rachel Seigel
---
On December 19, 2011, the United Nations General Assembly declared this date the International Day of the Girl, recognizing girls' rights and the unique challenges that girls face around the world. It's foremost mission is the fulfillment of girls' right to education, and through education, to transform girls and societies. Books, as we all know, have the power to transform intellectually and emotionally, and from picture books to teen fiction, seeing examples of girls with strength, courage, and intelligence show us what a girl could and should be, and hopefully play a role in helping to transform the ways girls look at themselves, and promote a culture of self-respect, self-worth and confidence. Thankfully, there are a myriad of books for children and teens today that represent girls from all walks of life, and in support of this important event, I'm going to share 4 noteworthy titles that have caught my attention this fall.

First up, is a new non-fiction picture book published by Kids Can Press called Razia's Ray of Hope: One Girl's Dream of an Education. This title, the latest in the Citizen Kid series (check these out- they're amazing for teaching kids about global issues), is an inspiring story about a determined young girl from Afghanistan who must convince her father and older brother that allowing her to be educated would be the best move not only for her, but for her family and her community. Based on the true stories of the students of The Zabuli Education Center for Girls, this book will strike a cord with every girl who has ever felt like a dream was beyond her reach.

On the middle-grade front, a novel I really like is "The Garden of My Imaan". Aliya struggles with fitting in, boys, bullying, and also the fact that she's Muslim. It's a story about figuring out what you believe, finding your place in the world, and not being afraid to embrace those things, even if that means stepping out of the shadows and drawing attention to yourself.

For readers in Junior high comes the novel Freak. For Miriam Fisher, seventh grade is a year she won't soon forget. It's the year her older sister blooms and abandons her for the high school in-crowd. It's the year the hottest guy in the high school drama club (and future soul mate she thinks) comes to live with her family. And it's the year the popular "Watermelon Girls" turn up the heat and rip her life open with their cruel harassment. Miriam is pushed to the breaking point until finally, she discovers the inner strength to prove that she's a force to be reckoned with.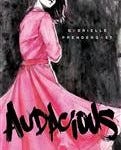 For teen readers, comes the novel Audacious. Sixteen-year-old Raphaelle can't seem to do anything right. She says the wrong thing, antagonizes the wrong people, and has the wrong attitude. The only thing she seems to do right is draw, but she draws the wrong pictures. When her family moves to a small town, she decides to reinvent herself as "Ella", and tries to fit in at her new school. Told entirely in verse, this is a hard-hitting and funny portrait of a girl who defines "audacity". All of these books feature characters whom I consider to be strong girls. They are ordinary girls living in our world, each one meeting and defeating the challenges she faces. For more information on this event, http://dayofthegirl.org/girls-issues/ has some fantastic content, written by girls who care deeply about the issues, and are committed to working towards solutions.