Discover more from Pub(lishing) Crawl
All things reading, writing, books, and occasionally booze. Reading you under the table since 2012. This site now exists as an archive of all the posts and content from the original website.
ECHOES OF US Cover Release!
It's so strange to think that I'm revealing the cover for Echoes of Us today, the last book in the Hybrid Chronicles. I swear I was just announcing the sale of the series on my blog! Time really flies, huh? ;)
I won't go on. I know you're all just here to see the cover, anyway! I'll just post the official blurb for the book first. And stick around for the rafflecopter contest. I'll be giving away a paperback of What's Left of Me and a hardcover of Once We Were to one winner! (U.S. only, sorry!)
So, without further ado:
All Eva ever wanted was the chance to be herself. But in the Americas, to be hybrid—to share your body with a second soul—is not tolerated past childhood. Now Eva and Addie, her sister soul, are constantly on the move, hiding from the officials who seek to capture them.

But the tide is changing. A revolution is brewing and people are starting to question the hybrids' mistreatment. Then Marion, an ambitious reporter, offers Eva and Addie a daring proposal: If they go undercover and film the wretched conditions of a hybrid institution, she will not only rescue them, she'll find a way to free Jackson, the boy Addie loves. It's risky, and Eva will have to leave Ryan and her friends behind, but if she succeeds, it could also tip the scales forever and lead to hybrid freedom.

As Eva and Addie walk into danger, they cling to each other and the hope of a better future. But the price they might pay is higher than they ever could have imagined.
Aaaaannnddd...
The cover!!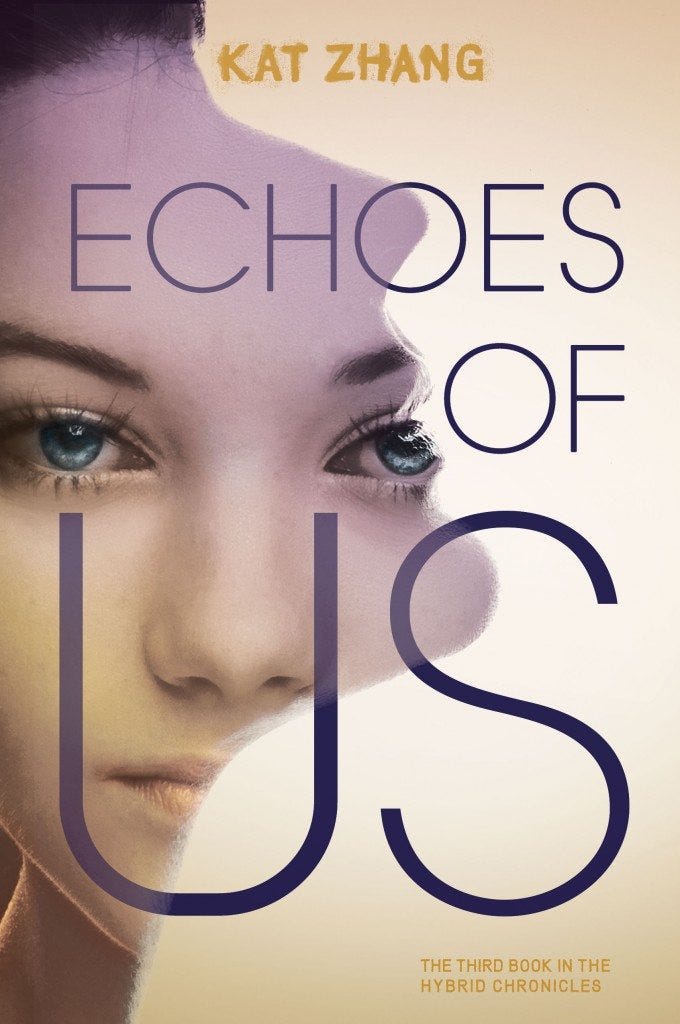 Here's all three together. Complete set <3
[threecol_one][/threecol_one] [threecol_one][/threecol_one] [threecol_one_last][/threecol_one_last]
Hope you guys love it as much as I do!