Discover more from Pub(lishing) Crawl
All things reading, writing, books, and occasionally booze. Reading you under the table since 2012. This site now exists as an archive of all the posts and content from the original website.
Coverlust: Shadow & Bone, The Snow Child, & Bitterblue
I don't know about you, but I find myself spending quite a bit of time oohing and ahhing over many a gorgeous book cover! But, there is something about just keeping that to yourself that leaves one feeling unfulfilled. Because what fun is oohing and ahhing if there aren't others doing the same with you, right?
So here are some covers I am seriously lusting over right now. Hopefully, you'll end up having the same drool-inducing and envy-fueled feelings I have—along with uncontrollable bouts of excitement!
First up is our very own Leigh Bardugo, and her cover for Shadow & Bone!
Since we haven't given it any loving here since the cover was revealed, and since I think it is seriously one of the most gorgeous covers I've ever seen (and perfect for the book!), I figured it should be the first cover we all drool over. Ready, set...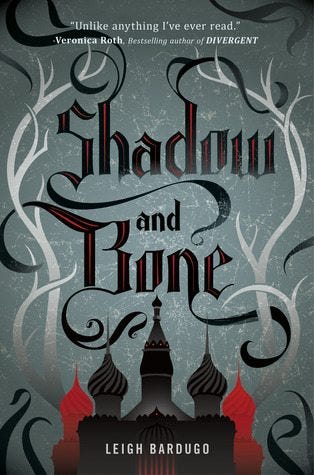 ... DROOL. Gorgeous, right? Having read Shadow & Bone, I think they absolutely NAILED this cover. You immediately have an idea of the culture and world for the book (kvas, anyone?) and the colours are so so SO perfect. I don't even want to get into the little details for why I love this cover (I refuse to spoil a single thing!)—but let's just say that the cover matches the title in every way. UGH. I'm just SO IN LOVE. It's almost disgusting how much I adore Leigh's cover. Have your eyes finished drinking in the gorgeousness of this cover? No. They haven't. Cause they never will. You will ALWAYS want to look at it!
[hr]
As hard as it is to move on, I feel that we must—because there are some other fantastic covers. Next up is a cover with a similar colour palette (but reversed and minus the red), where white & light grey are the dominant colours and the dark greys and blacks are much more subdued. Behold the ridiculously pretty cover of The Snow Child by Eowyn Ivey.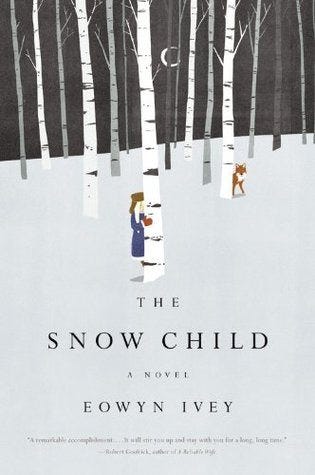 The first time I saw the cover for The Snow Child, I wanted to buy it. Without even knowing anything about it, my hands just reached for it and thought, my precious. Well, okay, not really. But I did reach for it and think something close to that! I just knew that whatever lay inside those pages had to be as lovely and mysterious as the cover. And after reading the synopsis, my desire for this book grew. Oh, and can I also point out the author's kick-ass name? Eowyn. That just adds so much awesome.
[hr]
And another cover that just has me watering at the mouth? Like, foaming and panting and all of that? Bitterblue, of course! Well, I suppose the main reason seeing this cover excites me is because I'm a HUGE fan of Cashore's Graveling and Fire (and I do mean HUGE). Those books are some of my all-time faves, and I feel like I've been waiting for Bitterblue for ages! And being the third book in The Seven Kingdoms, I was hoping it would get a similarly fantastic cover—and it did!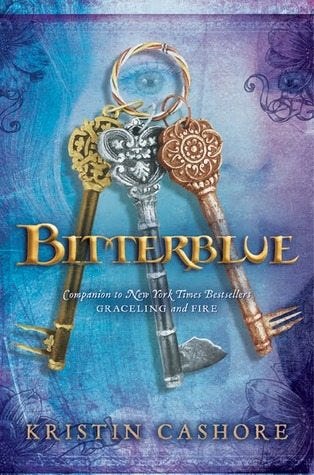 I adore how this cover is very different from most YA covers, and that it has a similar feel to the other two books. And the BLUE! Just so stunning and eye-catching! This cover also gets me wondering as to what the keys symbolize (and I love when covers do that). And I like how you can just make out her eye at the center of the key ring—every time I look at this cover, my eye is immediately drawn right there. Honestly, May can't come quick enough!
[hr]
So, what do you think about these covers? Are there any books that you have serious cover lust over?