Discover more from Pub(lishing) Crawl
All things reading, writing, books, and occasionally booze. Reading you under the table since 2012. This site now exists as an archive of all the posts and content from the original website.
Coverlust: Middle Grade Special

by
Vanessa Di Gregorio
---
Okay, I'll admit it: I'm a total coverlust junkie. I spend WAY too much time admiring pretty covers (so much so that I even started just saving them to my computer to periodically look at). Can you say, addicted? Though I suppose, compared to my addiction to junk food, it isn't nearly as bad.
Anyways, lately I've been finding that MG (middle grade) books have FANTASTIC covers galore! I've been finding myself gravitating towards MG covers lately more than YA ones - perhaps because MG covers don't really look alike (except that a lot of them have fantastic illustrations). Many of the covers I'm highlighting below are also very creative with title and author name treatments! So, I thought today we could do a MG coverlust special! :)
Okay, so the first MG cover that I absolutely love is the one for THE HUMMING ROOM! Isn't it pretty? The colours, the illustration, the way some of the flowers are out of focus - even the mysterious guy in the background! GORGEOUS! And the font is fantastic, too!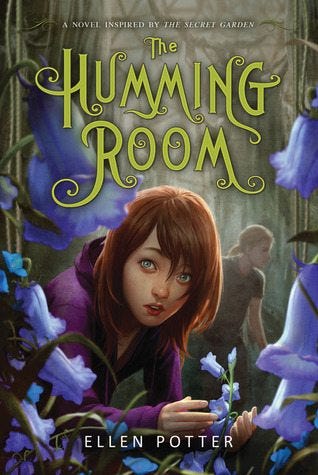 ~
Next up is the wonderfully dark, monochromatic cover for THE CAVENDISH HOME FOR BOYS AND GIRLS. I don't even know where to start! But let's start with the FANTASTIC title, and the equally fantastic font that make up the gate. The bare branches creeping in from the sides, the stars that outline the sky (and the hill that the house is on). And I'm even adoring what looks like untied shoelaces on the boy! It's amazing how a cover can be both simple and incredibly detailed at the same time!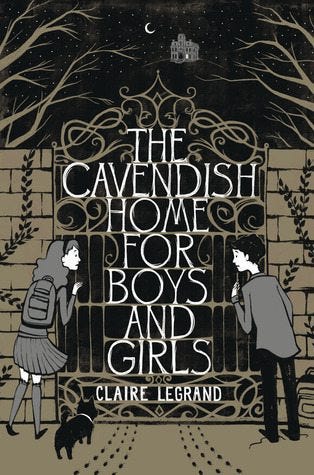 ~
This next MG book cover is steampunk-a-licious! THE PECULIAR not only has an awesome cover, but an awesome title! This time, we've got the silhouette of feathers at the forefront, and a fantastically illustrated mechanical bird! Plus, this book is being described as THE GRAVEYARD BOOK meets JONATHON STRANGE & MR. NORRELL! So if the cover didn't make you want to read this book, that description HAS to!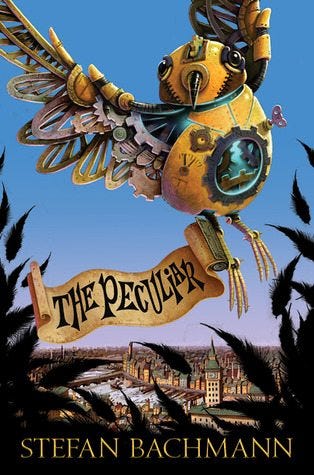 ~
JUNIPER BERRY is another example of making the title of the book (as well as the author's name!) a part of the cover (and not just floating text). With an absolutely beautiful illustration, this cover instantly screams, read me! I especially love how the book's subtitle and the author's name are carved into the tree, and the lighting and colours are awesome. And the lack of a blue sky in the background really adds to the atmospheric look.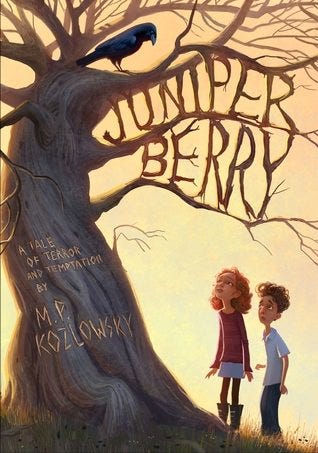 ~
I've always gravitated towards fantastical covers and equally fantastical titles, and KEEPER OF THE LOST CITIES does't disappoint! An epic sky? Check! Capes? Check! A mysterious light? Another check! I really do love a good illustrated cover, and this cover is lovely. I feel like my face must mirror the face of the girl on the cover every time I look at this cover - I think it's just so striking!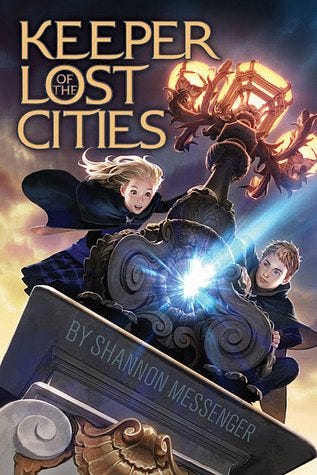 ~
What are YOUR thoughts on these covers? Any of them really stick out/appeal to you? Why, or why not? And do you have any fave MG covers? 
---
Vanessa Di Gregorio works in publishing as a sales rep at Ampersand, a book and gift sales agency. She is also a former literary agency intern. When she isn't out selling books and talking to bookstores, Vanessa can be found over at Something Geeky, Goodreads, Twitter, or writing for Paper Droids.