Discover more from Pub(lishing) Crawl
All things reading, writing, books, and occasionally booze. Reading you under the table since 2012. This site now exists as an archive of all the posts and content from the original website.
Coverlust: Bittersweet
Not only do I have a serious case of writer envy for Sarah Ockler's beautiful writing, I am also seriously in love with her covers. The cover for her latest novel, Bittersweet, in particular has me drooling. Literally.  Baked goods on covers is lovely, lovely sight and something that I'm hoping will become a trend. Down with vampires, in with brownies!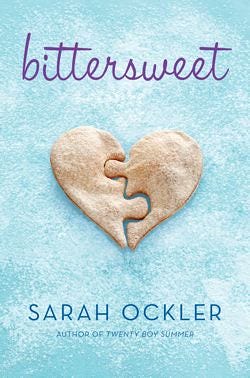 Although, unfortunately that trend has not yet taken off, Bittersweet has a rare and wonderful cover that makes you want to devour the novel almost as much as the delicious, cookie heart-shaped cookie at its centre.
Another superbly beautiful and unique cover that has caught my eye is that for Dawn Rae Miller's Larkstorm.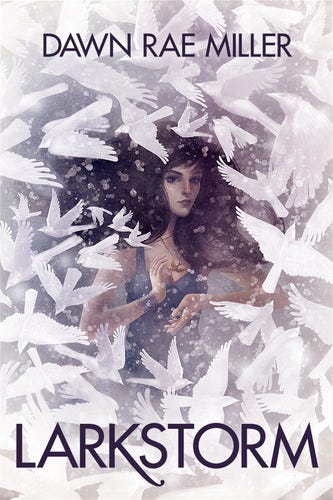 The almost anime-esque style of the illustration combined with the subtle colour scheme hints at a read that straddles the line between dark and light just perfectly to me.
Aren't both of these covers just beautiful?
[box type="note"]Be sure to swing by tomorrow for the release of the cover for Kat Zhang's What's Left of Me, plus a giveaway! :D[/box]