Discover more from Pub(lishing) Crawl
All things reading, writing, books, and occasionally booze. Reading you under the table since 2012. This site now exists as an archive of all the posts and content from the original website.
Cover Reveal & Giveaway: Brief Chronicle of Another Stupid Heartbreak by Adi Alsaid!
I am so excited to be hosting the cover reveal for one of my favorite YA contemporary authors (and good friend) Adi Alsaid. He writes beautiful, inspiring novels that I'm frequently shouting at people to read.
And behold, here's another one for me to scream about. Brief Chronicle of Another Stupid Heartbreak.
Here are some details about from his publisher, Harlequin Teen:
Has heartbreak broken her for good?

Dumped by her boyfriend the summer after senior year, teen love and relationship columnist Lu Charles has hit a wall with her writing. The words just won't come to her like they used to and if she doesn't come up with a topic for her column, she'll lose her gig at hip online magazine Misnomer, and the college scholarship that goes along with it.

Her best friend Pete think she should write through her own pain, but when Lu overhears another couple planning a pre-college break up just like hers, she becomes convinced that they're the answer to cracking her writer's block. And when she meets them---super-practical Iris and cute, sweet Cal---and discovers they're postponing their breakup until the end of the summer, she has to know more.

Have Cal and Iris prolonged their own misery by staying together, knowing the end is in sight? Or does the secret to figuring out all this love business—and getting over it—lie with them? One thing is certain---if Lu can't make a breakthrough before summer is over, she can kiss her future goodbye.

From the acclaimed author of Let's Get Lost and North of Happy comes a touching exploration of love, relationships, and the pain of breaking up.
Doesn't' that sound fantastic? I cannot wait. And BEHOLD! The cover.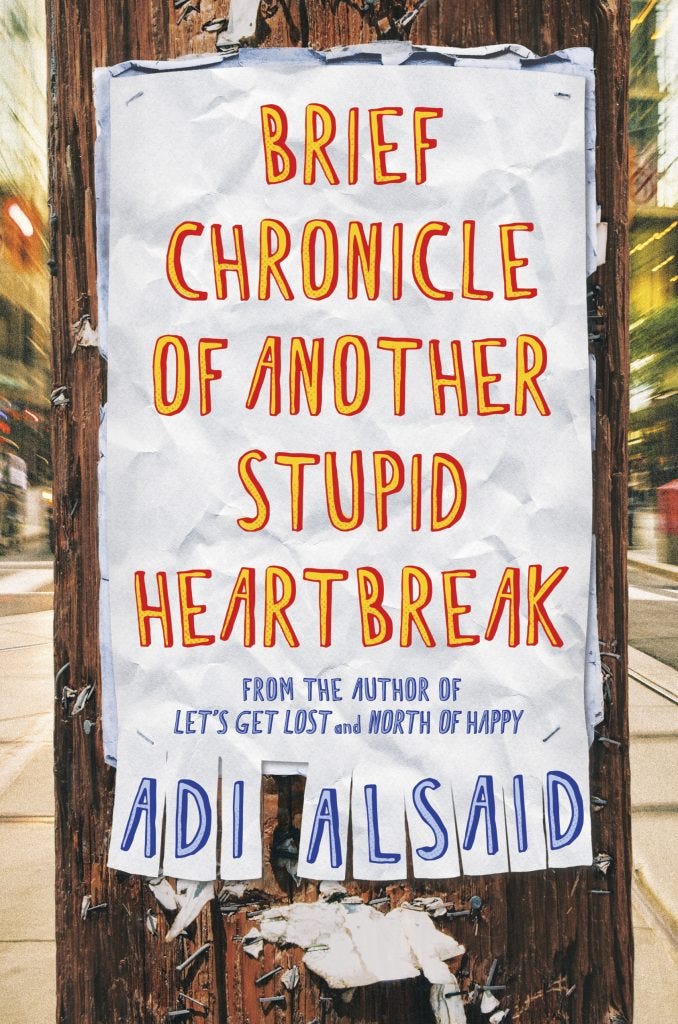 And for those of you who don't know Adi, here's his bio, as well as a chance to win a collection of his books. You know, so you can really get to know him.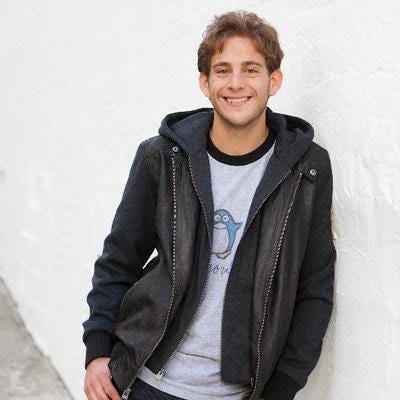 Adi Alsaid was born and raised in Mexico City, where he spilled hot sauce on things. He's the author of Let's Get Lost a YALSA Best of YA 2015 nominee, Never, Always, Sometimes, a Kirkus Book of the Year nominee, and North of Happy.
Visit Adi online at www.adialsaid.com or on Twitter:@adialsaid
Now, you're in luck, readers. We're hosting a special giveaway of Adi's novels. Enter the Rafflecopter below to win, and THREE lucky readers will score copies of Never Always Sometimes in paperback and North of Happy in hardcover. Three winners, two books! U.S. only, good luck!