Discover more from Pub(lishing) Crawl
All things reading, writing, books, and occasionally booze. Reading you under the table since 2012. This site now exists as an archive of all the posts and content from the original website.
Cover Lust: Classic Covers and Sentimental Favorites
I thought I'd take a different approach to Cover Lust this week and peruse old books. Books whose covers are utterly timeless or books whose covers remind me of the story within.
For example, Catch-22—a book I have read so much, the pages are barely attached to the spine and almost every other sentence is underlined. The cover is both eye-catching to a modern reader and heart-warming (at least to me).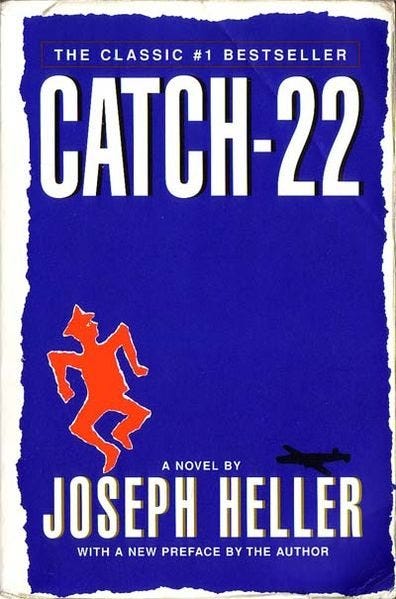 The same for Slaughterhouse-Five, a book I first discovered in high school and still quote regularly. Just seeing those bold colors, and I get a little thrill. If you've never read Vonnegut, you should. You absolutely must, in fact.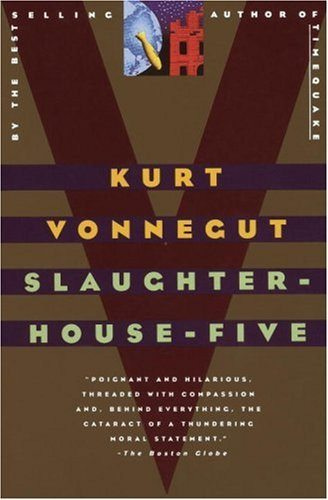 And this book goes straight to my heart. I adored Nancy Drew growing up—I mean, I literally read all 56 original books (yes, I still remember how many there were) over the course of my 3rd grade summer break. Just a glance at one of these covers, and I feel 100% invincible ('cos admit it: Nancy was The Master) and 100% adventurous (I mean, Nancy and crew got to go everywhere). Plus, a single glance at the cover, and I can tell you vaguely what it's about. For example, The Spider Sapphire Mystery took Nancy to Africa, and I distinctly recall she and swoon-worthy Ned getting a furious rash after touching a poison suitcase. Oh, the intrigue!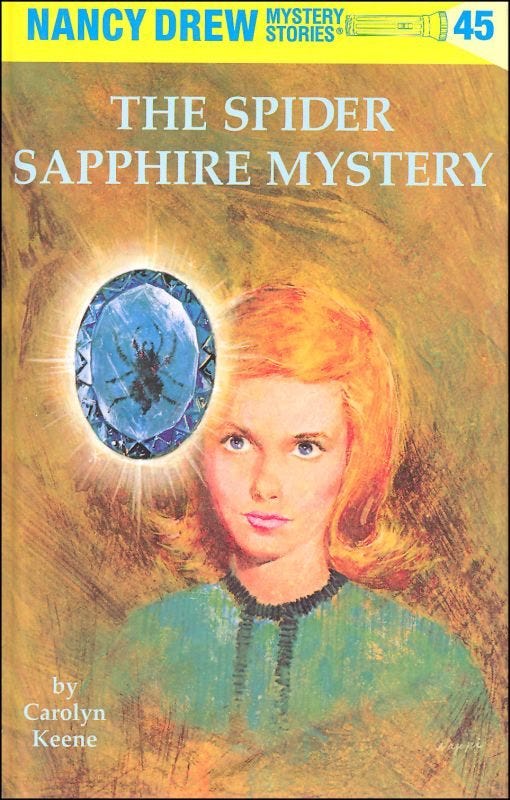 But once I grew out of Nancy Drew, I moved onto the gothic mysteries of Mary Stewart. From Greece in The Moonspinners to France in Nine Coaches Waiting, Mary Stewart featured kick-butt heroines, sexy male leads, and a whole lot of mystery. But my favorite still remains The Moonspinners. That Mark was just too sexy—even to my 14-year-old self.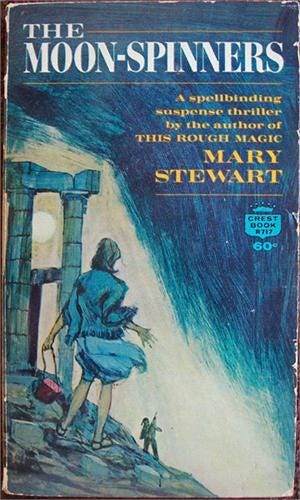 Finally, the book covers that really set my heart on fire—but literally hold NO modern appeal (because seriously, she's wearing neon spandex and atop a neon dragon on a neon sky. It's a lot of neon)—are the covers for The Dragonriders of Pern series.
I. Loved. These. Books.
I still love these books. No other world has EVER made me want to give up my entire life as much as Pern. I would still trade this ol' world for a shot at being a dragonrider or a Harper or a dolphin rider or anything in Pern.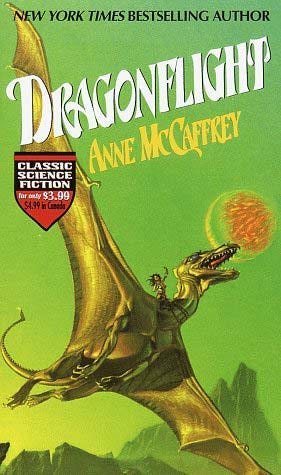 What about you? What covers do you think have timeless appeal? Or what covers instantly make you feel warm and fuzzy inside?