Discover more from Pub(lishing) Crawl
All things reading, writing, books, and occasionally booze. Reading you under the table since 2012. This site now exists as an archive of all the posts and content from the original website.
Children's Choice Book Awards- When Kids Pick Their Favourites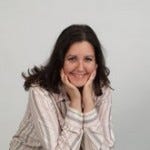 by
Rachel Seigel
Regardless of which country you live in, where there are books, there are awards, some of which are decided exclusively by children. Today in Ontario, the Ontario Library Association announces the nominees for each of the Ontario Forest of Reading programs, affectionately referred to as "The Tree Awards". There are categories for Picture books, middle-Grade, tween and teens, in both fiction and nonfiction, selected carefully by committees of teachers and librarians to offer the best in Canadian literature. Over the course of about 6 months, participating kids read at least half of the books from their age category, and vote for their favourite books. The winners will be announced in a HUGE (and growing) celebration at Harbourfront in Toronto in May. So why are these awards important, you may wonder? By asking kids to read and evaluate their favourite books, you are involving them in their reading in a way that assigned reading doesn't. If you've ever led a program in your school/library, you'll know that kids get genuinely excited about the books they are reading, and they get a sense of ownership from the fact that they are choosing the winners themselves, and an increased motivation to read. They also introduce kids to new authors, and new forms of literature, that will hopefully broaden their reading horizons. One of my favourite aspects of awards such as these is that the lists are not specifically created with curriculum in mind, but to represent a variety of cultures, genres and authors, and with kids' reading interests in mind. The winners reflect not the choices that adults would make, but the books that the kids have chosen, and they're not necessarily the most popular or commercial books. Whether they realize it or not, kids are learning to think critically about what they are reading, improving their reading skills, and most importantly, enjoying reading- and what could be better than that? If you are interested in finding out about the Ontario Forest of Reading Programs, please visit If you'd like to know more about other children's choice awards in your area, School Library Journal had a fairly comprehensive round-up in a May, 2012 issue, found here:
Rachel Seigel is the K-12 buyer at wholesaler S&B Books in Mississauga, Ontario. She also maintains a personal blog at http://readingtimbits.blogspot.com and can be found on Twitter as @rachelnseigel.