Discover more from Pub(lishing) Crawl
All things reading, writing, books, and occasionally booze. Reading you under the table since 2012. This site now exists as an archive of all the posts and content from the original website.
Celebrating Picture Book Month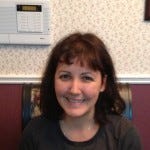 by
Rachel Seigel
---
November, typically one of the gloomiest months of the year, has at least one thing to celebrate- it's International Picture Book Month! I love picture books. Of all of the books I read and collect, I have the strongest emotional attachment to picture books, and I am a most passionate defender of their importance for children of all ages. A picture book can be a teaching/learning tool in a way that very few other resources can. They are used as mentor texts for writing, to model strategies for reading comprehension, and as a means of opening up discussion about difficult topics such as bullying, death, poverty, war, etc... Consider this: The average non-fiction text becomes outdated within 5-10 years. While not every picture book has staying power, some of the best-loved and best-known picture books have endured for generations, and convey strong messages.

Virginia Lee Burton, author of books such as Mike Mulligan and His Steam Shovel (1939) and The Little House (1942) explored themes that are still relevant today. She wrote about themes such as new advancements in technology and society outdated the old machines. She wrote about how cities were developed, and about equality between sexes. Today, her books are among the most read books in the world, and are read by more people than read the Pulitzer Prize-winning novels.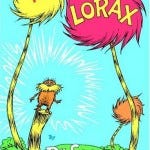 Dr. Seuss' The Lorax, published in 1971, has strong environmental themes such as deforestation, pollution, and the danger corporate greed poses to nature. In a 2012 School Library Journal poll, The Lorax was voted one of the top 100 picture books of all time, and its themes are even more relevant today than they were 42 years ago.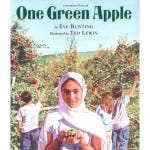 Eve Bunting, an Irish-American author, focuses on different issues such as gangs, homelessness, and immigration. Her picture book One Green Apple(2002) is particularly noteworthy because it features a Muslim character who immigrates to the United States and struggles to find a connection with her new home and her classmates.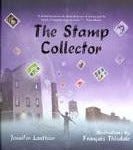 Canadian author Jennifer Lanthier's The Stamp Collector (2012), shortlisted for the TD Children's Book of the Year Award in Canada, explores themes of freedom of expression, and the power of stories to connect us to the world. I literally had chills when I read this book, and it's one whose messages will still be relevant and important decades from now.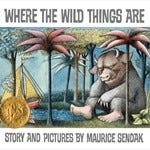 Finally we come to one of my favourite, and one of the best-loved picture books of all time- Maurice Sendak's Where the Wild Things Are. Now celebrating its 50th anniversary, this twelve sentence story has themes of dealing with dark emotions, consequences of misbehaviour, isolation, and the unfairness of having your life being controlled by others. As Sendak's story proves, it doesn't take a lot of words to convey a powerful message. In J.M. Barrie's play Peter Pan, The audience is asked to clap their hands if they believe in fairies so Tinkerbell won't die. There are those that would declare the picture book dying or dead, but if you believe in picture books, take the picture book proclamation http://www.thepicturebook.co/ and prove to the doubters the power of picture books! Rachel Seigel is the Sales and Selection Strategist for Edu Reference Publisher's Direct in Toronto Ontario. She also maintains a personal blog at http://readingtimbits.blogspot.com and can be found on Twitter as @rachelnseigel.