Discover more from Pub(lishing) Crawl
All things reading, writing, books, and occasionally booze. Reading you under the table since 2012. This site now exists as an archive of all the posts and content from the original website.
Butt in Chair, Hands on Keyboard
New Year. New work ethic...er, right? If you're like me, then you probably resolved to get more writing accomplished. In fact, my specific 2013 resolution was to spend half as much time on the internet and use those extra daily hours to nurture my muse and write! But boy is that easier said than done. Inspiration doesn't always want to come when WE want it to—and I 've talked about writing constipationbefore. About how you can squeeze a few words out, but they're all crap. I've also talked about BICHOK before...but that was a while back on Let the Words Flow, and I thought it was time for a recap. New year, new work ethic—huzzah! Now let's face it: writing has something of an ebb and flow to it—this is true for everyone, I believe. For me, the "ebb" is like the really steep incline on a roller coaster. And then the "flow" is all the free-falling, loop-dee-loop, high-speed ACTION!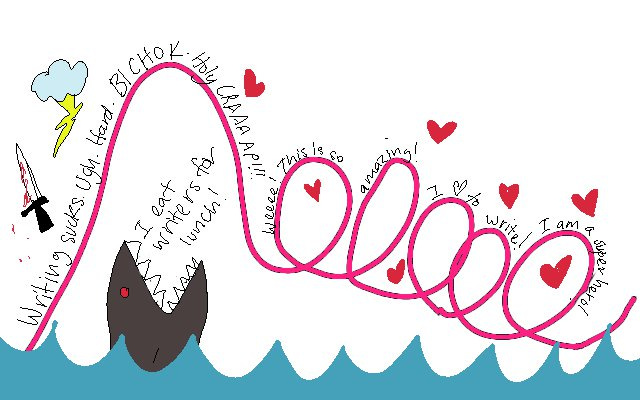 Sometimes, the high-energy, high-productivity bits last longer than the crap, and I can ride a "flow" for a while before the "ebb" hits. But...sometimes the ebb dominates instead of the flow. (It's definitely related to stress and other parts of my life. A period of nail-biting, hair-pulling stress or a week of mind-numbing melancholy can pretty much stop any writing roller coaster dead in its tracks.) When the ebb hits, I am miserable and reluctant for at least a week, and I usually let myself wallow in laziness.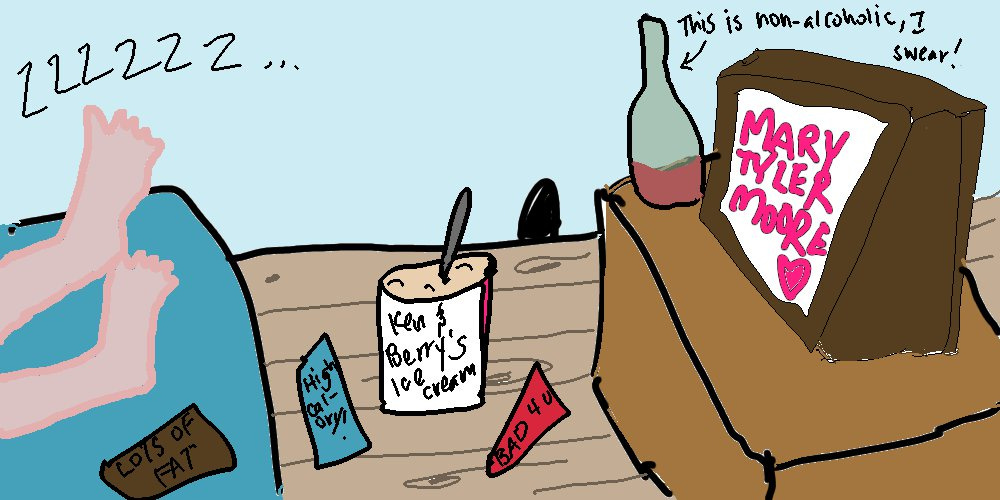 Which of course, only makes me feel guilty because I should be working, which then feeds the glum mood, which then feeds the guilt... On and on and on.  Sometimes, with enough sour gummy worms (or a looming deadline—those can be very effective), my productivity will return on its own. But not always.  And that's when I have to resort to BICHOK—a veritable plunger for your clogged brain.
Butt
In
Chair
Hands
On
Keyboard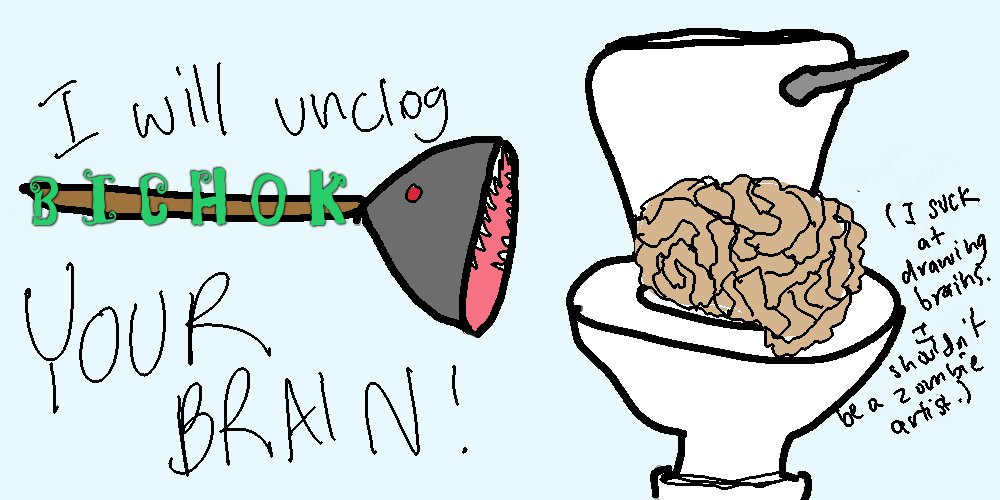 I MAKE myself sit at the computer.  I disconnect the internet.  I set a timer for 30 minutes (or I shout out on Twitter for a #BAMFWordBattle). And I write.  My goal is whatever the heck I can get out--hopefully at least 500, but honestly: any words are better than none. If I feel good, I set the alarm for another 30 minutes and keep going, but usually, if it's my first few days back, I jump from the chair and do something else before sitting again (from grabbing more coffee to taking the dogs around the block). Then after a 15 minute break, I set the timer again (or kick off round 2 of #BAMFWordBattle). I try for at least three sessions of this per day.  If I know I can't handle a timed session (sometimes I can't BICHOK at a high speed), I'll just set a daily word goal of at least 2000 words. Slowly but steadily, my story will unfold... And then, after a good week or two, the roller coaster will be back in high gear! I'll hit my stride and hammer out 15 pages or so a day.  Best of all, I'm back in the "flow", back in the story, and back to feeling good.
BICHOK For Your Life
When I originally wrote this post a few years back, I had just finished a rather rough patch of blues. I had decided it was time for a Full Life Make-Over.  This was something I learned when I suffered from real depression during my undergrad years.  I had discovered that though medication helped stabilize my moods, it also shattering my creativity. Kind of like with BICHOK, I learned to break my life into a very strict schedule. And, no matter how I felt, I made myself stick to it.  For a week, then two weeks, and then until it became routine and my contentment returned. But inevitably, my routine spirals away. The release of Something Strange and Deadly took up so much time with self-promotion and coordinating events (not to mention traveling to said events), that I lost all semblance of a healthy routine. So after my tough experience trying to write the perfect novella, I was faced with MASSIVE self-doubt and unhappiness with regards to my writing. So I turned to my good old friends: the routine and BICHOK. I installed this wonderful little app called Way of Life, and I put two things in it that I wanted to make a new routine: Write new content, Move. Basically, I knew that getting outside and off my butt would be good for my brain. I also hate writing new content—it's so scary if I'm not feeling super inspired. However, this app promotes me to just DO IT (it even prompts me at 1:00 every day to check if I've met my goals). As such, I have successfully walked/jogged/hiked every day for months now AND I've written tons of new content! It has become routine, and the clog to my life has been cleared. So the million dollar question becomes: does BICHOK really make a difference? I don't know.  Honestly, I can't say if my strict schedule and BICHOK are what make the difference in my productivity and happiness, or if it's something else. I can say that when I originally wrote this post two years ago, my happiness turned around and was VERY high for a VERY long time (up until the stress and natural self-doubt that comes with a debut book release). I can also say that since I started BICHOK-ing again and living according to a routing, I have been much happier. It could be just the EFFORT—the attempt to turn my life around—is what changes my mood. Commitment can feel good.  Getting excited about a new routine is a great way to boost your happiness. What I do know is that this method works for me.  It might not work for you. Or, you might need more, you might need less. Or, you may not even have a writing clog or life clog like I've had. BUT, if you ever do, BICHOK is something you might just want to try. You tell me: Do you do any hiccups in your life, writing or otherwise, right now?  Have you ever tried strict schedules to turn your writing or life around?  Do you have other tips to share?