Discover more from Pub(lishing) Crawl
All things reading, writing, books, and occasionally booze. Reading you under the table since 2012. This site now exists as an archive of all the posts and content from the original website.
Bringing Your Baby to Editorial Board
Have you ever heard the phrase "they're taking your project to editorial board" before? Have you ever wondered what that meant? Well wonder no more, my friends, as I'm going to take you through the dreaded and frightening Acquisitions Process.
It seems that everyone at every level in the industry has a "gatekeeper" they feel they must need to pass: writers think of agents, agents think of editors, and editors think of their publishers. I might be misrepresenting things a little, but we all face occasional rejection in publishing, even those of us on the "other side of the desk". Just like querying writers and submitting agents, editors have put their best foot forward when trying to convince the "grown-ups" (as it were) to give them some pocket money to spend on a project.
Just who are the "grown-ups", you might ask? In the majority of publishing houses, the editorial board consists of the publisher(s), the other editors, the sales department, publicity, and marketing. Ideally, everyone will have read the project before the acquisitions meeting, so during the meeting itself everyone can chime in with their thoughts and opinions. It's important to get as many points-of-view on a project as possible. Editors can give you their thoughts on the content, the sales department can give you hard numbers on how similar titles in-house have sold, and publicity and marketing can give you an idea of how they might be able to promote the project.
But first, let us go through the basic timeline of acquisitions (illustrated with GIFs because I spend way too much time on Tumblr):
1. Editor receives project.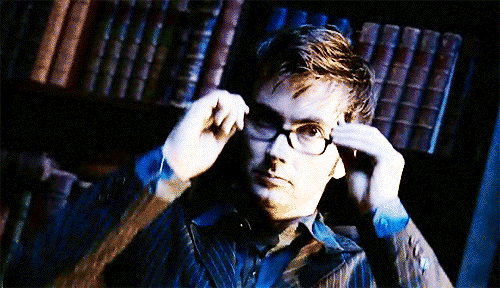 2. Editor reads project.
3. Editor likes project.
4. Editor wants project.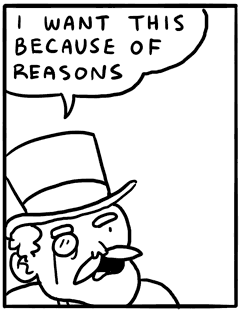 5. Editor sends project to members of the editorial board for second reads and opinions.
Ideally, you want to get in-house readers who 1) understand the potential market of the project and 2) would give you a favourable opinion to share with the editorial board. These second readers can be other editors, the publicity department, the marketing department, and the sales department. These second readers can be a good barometer of how well the project might be received by the rest of the house.
6. Editor starts to pull together comparable titles, sales figures of said titles, and other bits of information that might convince the editorial board to acquire the project.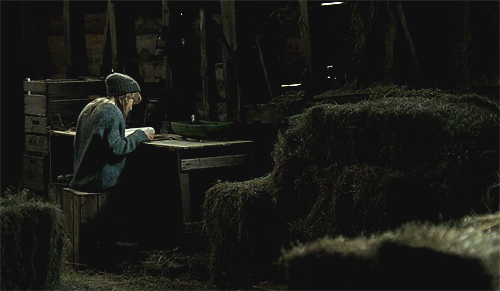 This is the most stressful part of acquisitions--and we haven't even gotten to the meeting yet. At this point, there is a lot of pow-wowing with your colleagues at work, trying to figure out which editors to send the project to for second reads, and researching comparable titles and their sales figures. Comparable titles (or "comp titles") are books published in the same genre with similar subject matter and content. For example, say your project is a time-traveling YA with a light, whimsical tone of voice. I would ask around and go on Google to look for other time-traveling YA novels with a light whimsical tone of voice. This is where the X meets Y formula can help a writer: it makes it easy for editors to research comps!
Then the editor does a little digging into sales figures. Most often she will check on Bookscan to get a rough ballpark number of how well these types of books sell. Given these ballpark figures, the editor then starts to form an idea of the size of the offer she might be able to make, providing that everyone else is on board.
7. Editor presents at editorial board.
Armed with your sales figures and in-house reads, you go before the board and present your argument. Light, whimsical time-traveling YA has sold some decent figures! This project is similar, but different in ways that will make it stand out in the marketplace! It's got some KILLER writing and I couldn't put it down!
At this point, things can fall out in a number of different ways.
Everyone likes it! Let's put together an offer!
Yay! Everyone seems to love the project and wants to make an offer! The ecstatic editor will return to her desk and put together a P&L (a profit & loss statement), a magical Excel spreadsheet with all sorts of fancy formulas that will spit out a number when you plug in the right bits of information. There are a lot of variables that go into a P&L: the number of units you think the project will sell, the format, the page count, and the potential list price, all of which factor into a guesstimate of how much money this project has the potential to earn. There might be some quibbling and adjusting to get to a number you hope will buy you the project while still making money for the house, but once everyone has signed off, the editor can go ahead and make the offer.
Reads are mixed: some love it, others do not. Go do some more homework, speak with the author about possible edits, and come back when your case is stronger.
If this happens, there are a few things the editor can do to strengthen the project. She can speak with the agent and author and discuss possible editorial changes that might make it more appealing to the rest of the house. She can also cast a wider net of second readers who might give her a favourable review.
They're not buying it. Literally.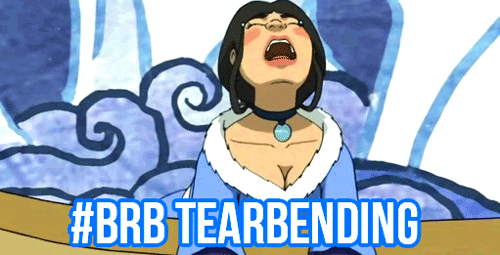 Alas, this happens. No matter how much you love a project, the house might not agree with you for a number of reasons. They might be worried that there are too many books on the list similar to the one you're trying to acquire. They might like the writing, but worry that light, whimsical time-traveling YA is too niche, or else too different from what's currently on the market. They might like the project but fear that the market is getting too saturated (as can happen with popular trends). Whatever the reasons, you have to turn the project down and try again next time with something new.
That's a very basic breakdown of the timeline of bringing a project to editorial board. The specifics, however, can vary from project to project, editor to editor, house to house. If you have any questions, please leave them in the comments and I'll try and answer them to the best of my ability!