Discover more from Pub(lishing) Crawl
All things reading, writing, books, and occasionally booze. Reading you under the table since 2012. This site now exists as an archive of all the posts and content from the original website.
Books That Made You Bawl
I don't cry very often in books. (Side note: Unless the book involves animals dying. I almost consider that cheating--I mean, if an animal dies in a book, it guarantees tears from me. That's not fair! I've bawled in everything involving hurt/dying animals. I can't do it.) But that's not to say that I don't shed some legitimate tears when it comes to certain books, and in fact, I've noticed that for the past few years, there has always been at least one book which has made me sob. Am I just getting sentimental? Anyway. To kick off this Friday, I thought it'd be interesting to post the following question to our PubCrawl gals:
What books have made you bawl, both recently and/or overall?
[hr]
Kat Zhang

I don't usually cry while reading (heart of stone! sorry!), but my tearing up while reading sad books isn't too, too rare. However, the only book that's really made me cry, cry is Ender's Game, and only after I'd read it through the second time. I think I might have just been having a really bad day that day, though, since my immediate thought after finishing was also "The human race really doesn't deserve to survive!!!" ;) I was a dramatic kid.
The Amber Spyglass didn't make me cry, but I literally couldn't stop thinking about Lyra and Will for months and months afterward. My heart ACHED for them. I was SO pained. It was one of the first novels I read that ended with separated friends/lovers/whathaveyou, and it just killed me.
[hr]
Mandy Hubbard

I just cried last week over If I Lie by Corrine Jackson. Like, "oh god I am on a train and about to bawl... deeeeeep breaaaath....".
[hr]
Erin Bowman

Of recent reads, The Scorpio Races had me bawling happy, happy tears, and then The Book Thief had me sobbing sad, bittersweet ones. Harry Potter can always get me going, especially Azkaban. And The Book of Lost Things! Oh, TBoLT. I've read it three times and it's become obvious that I am incapable of reading the last chapter without crying hysterically.
[hr]
Sarah J. Maas

Finnikin of the Rock and Froi of the Exiles made me a TOTAL mess.
The first time I read The Amber Spyglass, I wound up the floor beside my bed, hysterically weeping. And every single time I reread Lloyd Alexander's Chronicles of Prydain, I completely fall apart at the end of the series.
(In terms of Harry Potter, when I read Order of the Phoenix, I wound up crying on and off for DAYS afterwards.)
[hr]
Julie Eshbaugh

I have to second Erin—The Book of Lost Things broke me to pieces. It's an incredible book and I would recommend it to anyone. It will break your heart, but in the end you will be glad that it did. <3
For my personal list of books that have made me cry, I would have to add Atonement by Ian McEwan. It's one of my all-time favorite books, and it broke my heart. At the time of first reading, I was throw-the-book-at-the-wall-angry at McEwan for his heart wrenching "plot twist," but now I understand that the story couldn't be told any other way. Agh. I love that book.
[hr]
Leigh Bardugo

The Lovely Bones. I read it on a plane on the way back from Australia and I wasn't just sniffling, I was weeping. I'm actually tearing up thinking about it. Thanks A LOT, Marie.
[hr]
Susan Dennard

The first book I ever sobbed my heart out for was Little Women when Beth died. I just...couldn't get over it. Twelve-year-old me had to put the book down for days before I could finally pick it back up again.
Another book that reduced me to gut-wrenching tears was Robin Hobb's Farseer trilogy. I won't say who, but a certain animal character dies and I was literally inconsolable. I still am if I think about it too long... Oh lord, so sad. But so so good. You know an author has done their job well when losing a character hurts as much as losing a friend...
[hr]
Biljana Likic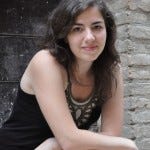 I can't speak for the movie, but the book Extremely Loud and Incredibly Close actually had me numb from crying. We were assigned to read it in English class. It came out of nowhere for me. I was not expecting to be so affected by it.
Oooh and Atonement. Oh god that book is just so tragic. When I'm feeling particularly low and need a good cry I'll either pick it up or watch the equally tear-jerking movie.
Also, any story about doomed love will squeeze some tears out of me. Even ones that aren't very well done will depress me. But the ones that are well done just...oh my god. Ask anybody who's watched Moulin Rouge with me and they'll tell you.
(Chiming in on the HP, the Snape sections in Deathly Hallows broke me. Doomed love, people!)
[hr]
S. Jae-Jones (JJ)

There are books I read as a child that didn't make me cry then, but make me cry now. His Dark Materials, for one. I was 14 when I read The Amber Spyglass for the first time and while I thought it was sad, it didn't hurt me the way it does now.
[Lyra] thought the tenderness it left in her heart was like a bruise that would never go away, but she would cherish it forever.
Um, excuse me while I sob. Like the central "thesis" of the novel, experience (in my case, actually having fallen in love) trumps innocence when it comes to the richness of living.
The books that made me ugly cry as an adult (and I mean proper ugly crying, with snot and everything) are The Book Thief and Code Name Verity. The characters in The Book Thief are so painfully and resonantly HUMAN (one of the characters committing suicide in his survivor's guilt for the sin of wanting to live!) and I find myself crying at earlier and earlier points in the book. And I'm not sure I can read the lines "Kiss me, Hardy!" without wanting to curl up and bawl.
[hr]
Jordan Hamessley London

A Prayer for Owen Meany kills me every time I read it. I remember the last time I read it, my husband had no idea what was going on. I was just sitting on the bed sobbing. Hehe. It's a such a fantastic book.
Most recently, See You at Harry's left me crying on an airplane. Death in well-written middle grade is so painful.
I also cried reading Wonder, but they were tears of hope.
[hr]
Rachel Seigel

Books that made me bawl? I'd have to agree with Jordan that they've largely been Middle-Grade books. Most recently, Wonder by R.J. Palacio had me bawling on the subway, but most dog books get me crying my eyes out! I can't read Where the Red Fern Grows anymore without bursting into tears just thinking about what's coming next, and Art of Racing in the Rain had me crying and smiling at the same time!
[hr]
Amie Kaufman

The Book Thief. I sat on the platform at my train station and sobbed. A nice lady stopped to check I was okay, saw the cover, patted my shoulder and went on her way. She got it.
I also cried all the tears over Jay Kristoff's Stormdancer recently, cuz oy, that guy pulls no punches.
And finally, If I Stay and Where She Went by Gayle Forman. Not all tears have to be tragic—some can be about life-affirming beauty, or just because you get a glimpse of how big things really are, sometimes.
[hr]
Marie Lu
This year, I bawled my eyes out over Tabitha Suzuma's Forbidden (Agh! You have been hurt! You have been hurt!) and Elizabeth Wein's Code Name Verity (combine my weakness for fighter jets with a heartwrenching friendship? I'm gone. Just gone.). In fact, for Forbidden I ended up curled up in the corner of my bathroom, ugly-bawling my eyes out. Yup. Lovely image. Needless to say, both Forbidden and Code Name Verity have skyrocketed to the top of my recent favorite books list.
[hr]
Okay, now I'm all snuffly from everyone's amazing book choices. *sobs* So with that, I'm going to bawl some more and leave you guys with the same question:
What books have made you bawl?