Discover more from Pub(lishing) Crawl
All things reading, writing, books, and occasionally booze. Reading you under the table since 2012. This site now exists as an archive of all the posts and content from the original website.
Best Books of 2011
It's the last Friday of January, and in celebration of an incredible start to 2012, I thought we ought to take a look back at 2011. Or, to be more specific, the best books of 2011. There were some fantastic books that came out last year, and I think they deserve to be recognized for their awesomeness. So together with the rest of the Pub Crawl gals, we swapped our faves of last year and came up with:
The Pub(lishing) Crawl Top 10 Books of 2011!
To be as fair and unbiased as possible, we decided not to include titles written by any of us Pub Crawlers (sorry Mandy and Marie! <3). Keeping that in mind, here are our picks for the top 10 books of 2011 (in no particular order)!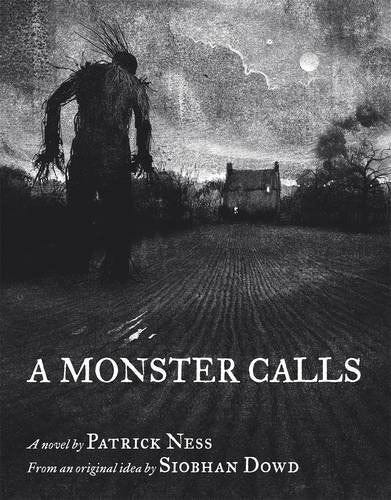 Unless you missed Erin's gushing recommendation, you shouldn't be surprised that this title is a favourite for a number of the Pub Crawl ladies. Dark, sincere, and moving, this is the kind of book that makes your chest throb painfully, that makes you ache and ache until you feel as though you can't breathe anymore. A story about coming to terms with loss, it is haunting, but it is also hopeful; and the prose is beautiful beside the stunning artwork. Really, if one word could sum up this book, it would be: Gorgeous. (Okay. And heartbreaking. But it is the type of story that sticks with you, and grows and blooms in the darkest part of you, and slowly but surely brightens it.)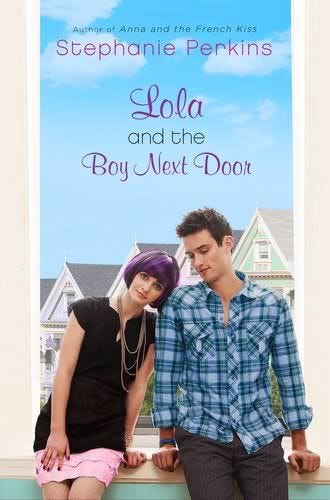 This shouldn't come as a surprise to any of our former LTWF readers (remember Sammy's recommendation?), and a number of us have openly raved about it as well. This is the type of book that will make you laugh, and swoon, and (possibly!) cry; and above all, it will just make you feel good reading it. But that isn't to say that this book doesn't have depth: there are complicated relationships, and breathtakingly real characters who love and lose and are confused. Lola's style is wild, fun, expressive, and outrageous - and as an aspiring designer, she's got big plans. She's a good daughter, and is perfectly content. Everything is where she wants it to be (including having an awesome boyfriend), until the day that the boy next door returns.
You know when you read a book and it just sucks all the breath right out of you? A book with prose so beautiful that it makes your chest tight and forces that little breath left in you out into soft sigh? This is the type of book that has left us feeling breathless; and we know it will have the same effect on you.The Scorpio Races happen at the beginning of every November, and marks the beginning of death for some. Because riders attempt to keep hold of their water horses long enough to make it to the finish line; and some don't live to make it. Sean is the young man of few words, and the returning champion. Puck is the only girl to ever enter the competition, but she's not doing so because she wants to. And she is not prepared.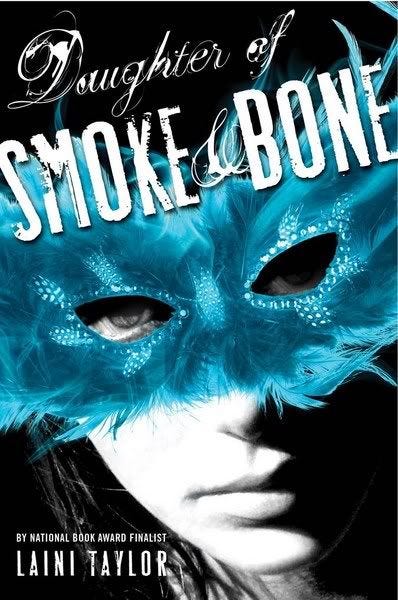 You know that feeling you get, that trance-like quality, when you find yourself hanging onto every word? That's what happens in this book. Gorgeous writing, imaginative world building, and beautiful imagery; complex characters; it's all there. And if you think this story is just about angels and demons, then you're sadly mistaken. Because Taylor is able to make the mythology her own; so much so that you wonder how you ever believed anything else. Karou is different; she has bright blue hair, speaks languages that aren't human, and knows she is not normal. And she wants to find out the truth about herself; but will she regret finding out? Dark, gothic, scary, and wonderful, you're sure to find yourself lost in this world that Taylor has created.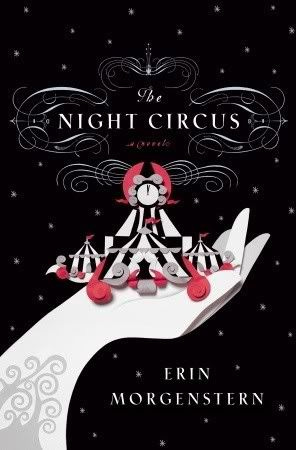 Beautiful, lovely, imaginative, impossible, atmospheric, and magical—there's a reason why we chose this as the only adult title on our list. Within the black and white striped canvas tents of the mysterious circus, Le Cirque des Rêves, two young magicians duel. Amidst all the things wondrous and strange, surreal and exciting, Celia and Marco are pitted against one another. They have been trained for this game since childhood; and though romance begins to bloom between them, the game still awaits. Only one can be left standing; and the fates of everyone at the circus hangs in the balance. With beautiful prose and lush imagery, we couldn't keep this book off our list! And we think you'll be entranced.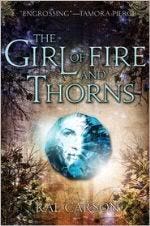 We love ourselves strong heroines, beautiful writing, and high epic fantasy. And with a gorgeous title like that, it shouldn't come as much of a surprise that a number of us adored this book. With stunning prose, sweeping imagery, a world so thoughtful and epic in scope, you'll find everything you want in a fantasy. The younger of two princesses, Elisa doesn't understand how she can be the chosen one. With a kingdom in turmoil, dark magic and savage enemies, and a revolutionary all wanting her for their own purposes, Elisa will find not only her life is at stake, but also her heart. This is a heroine who struggles with her self-worth, but is able to find the strength within herself. This is a lush story that will leave you wanting more.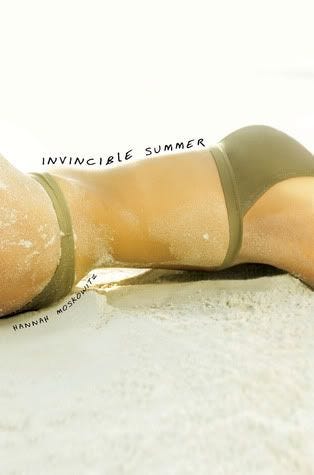 Don't let this cover fool you; this is not a fun, light, happy beach read. This is a story about family. And it is gritty and real and will probably make your heart ache a bit. Following a young man named Chase over four summers at his family's beach house, this is a story about change.  And not just his change; but an entire family changing. Is there romance? A little bit. But it's complicated. Is this story heartbreaking? Yes, because as the years pass, you see how desperately Chase wants everything to remain the same. Life goes on; people change. And families sometimes fall apart. It's real, and harsh, and full of love and loss and hate and sadness. And it's a wonderful read that we think hasn't received enough attention or praise.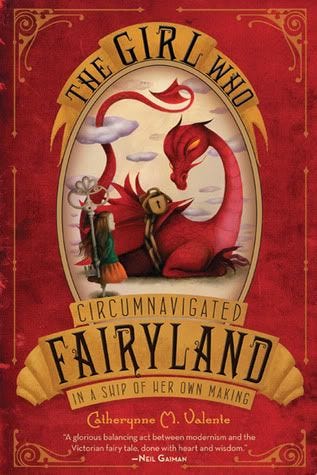 It is rare to find a book so charming and delightful, so whimsical and nostalgic, and so achingly beautiful that it captures you from the very first page. Every so often such a book comes to be; and this is one of them. Every word and every sentence breathes a voice so clear, so lovely and fantastic and reminiscent of the Wizard of Oz or Alice's Adventures in Wonderland, that you'll just find yourself in falling in love with the written word over and over again. This book is pure joy to read. You'll wish that you could follow September around on her Fairyland adventures forever; you'll dream of  book-loving Wyverns and flying leopards and enchanted woods. This is a must-read for everyone of all ages.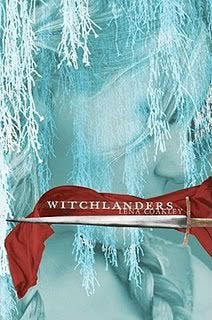 Two young men from very different worlds find their paths intertwining in this spectacular high fantasy. This book is like a breath of fresh air in a market strewn with female protagonists and romance and love triangles. Switching between the POV of Ryder and Falpian, this is a fantasy that brings to life a wonderfully realized world of red witches, magic, religion, and prophecies. It is about struggle and conflict and secrets; and when Ryder's village and coven is threatened, he will have to confront the things he's never really believed in. Epic, action-packed, and absolutely stunning, this is one world you'll want to immerse yourself in time and again.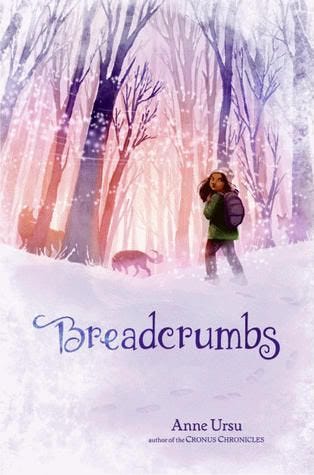 Bittersweet and beautiful; that is how this book can be summed up. The writing is delightful and wondrous and makes you feel as though you've stepped into a fairy tale. But of course, in a way you have; this is a story inspired by Hans Christian Anderson's The Snow Queen. And in this once upon a time, Jack and Hazel were best of friends; they were inseparable. But now they're eleven, and things are different; and Hazel discovers that Jack's heart has been frozen. So young Hazel does what a true friend would do; she ventures into the woods to free Jack from a woman dressed in ice who has taken him to live in a palace of ice. But journeys such as these can change even a girl of eleven and a boy with a frozen heart. Young Hazel is the perfect heroine; she will win your heart over and break your heart ever so slightly. Breadcrumbs is about loss, love, and growing apart; and it will make you want to hug the pages to your chest.
Runner Ups:
In typical Pub Crawl fashion, it turns out there were just far too many books we thought were the best of 2011 (apparently, we're voracious readers with big, big hearts—and, you know, awesome taste!). So here are some of the titles that we thought deserved to be on the list, though they didn't quite make it. Hope you see some books you've never heard about before (and add them to your TBR pile)!<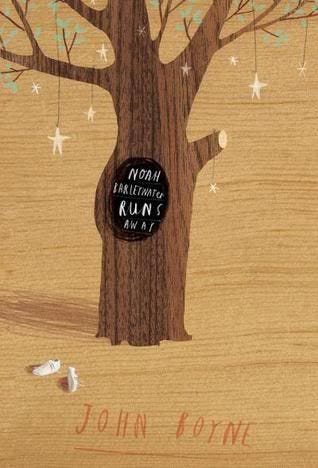 Honorable Mentions:
I know, I know... I said we decided not to include any titles by us Pub Crawl gals. But let's be honest—how can we have a best of list, and not include the fantastic stuff by our own superstars? So forgive me, but I just have to give Mandy and Marie a bit of loving too!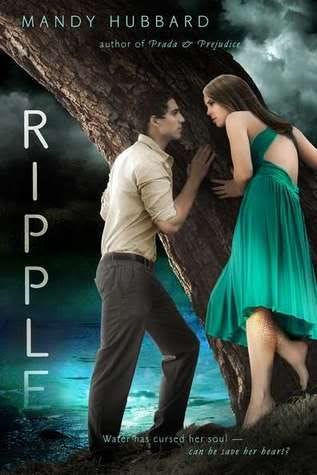 [hr] And to celebrate our Top 10 list, we're giving away a copy of Breadcrumbs by Anne Ursu (especially since we're suckers for fairy tale retellings and such). a Rafflecopter giveaway