Discover more from Pub(lishing) Crawl
All things reading, writing, books, and occasionally booze. Reading you under the table since 2012. This site now exists as an archive of all the posts and content from the original website.
ARC GIVEAWAY OF OUTRUN THE MOON
Hi everyone! I am so excited for today's post because it's a very special day for my dear friend, and fellow pub-crawler, Stacey Lee. The cover for her sophomore novel, OUTRUN THE MOON, is live on Entertainment Weekly.
I adore this cover! If you haven't seen it yet, you can (and should) check it out by clicking here.
But make sure to read the rest of this post, because Stacey has answered a few questions about titles, and plotting, and port-o-potties. She's also giving away an advanced release copy of OUTRUN THE MOON (and trust me when I say you want to read this fabulous book).
And now to the interview with Stacey Lee!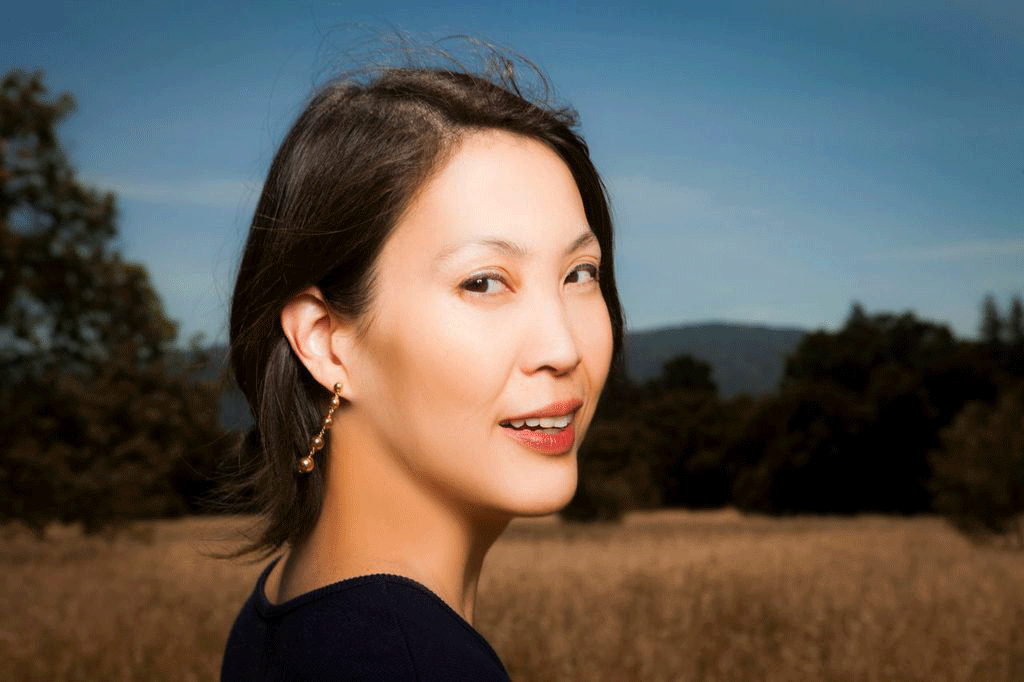 Stephanie: Before we get to the questions on craft, I am dying to ask, how did you feel when you saw the amazing cover for OUTRUN THE MOON?
Stacey: I was in line to buy a taco, and my phone was loading extra-slowly. Seeing the cover was a like a book cover strip tease, one pixel at a time. I honestly didn't think I would love the first cover as it took several comps to arrive at the final of UNDER A PAINTED SKY. But I think cover artist Theresa Evangelista (who did the cover for UAPS as well as many other books like Jacqueline Woodson's BROWN GIRL DREAMING, Renée Ahdieh's WRATH OF THE DAWN and David Arnold's MOSQUITOLAND) really captured the drama of the setting in one take, and I loved her choices of color, too.
Stephanie: Yes! She totally captured the drama of the setting. Thinking about it now, it's hard for me to imagine that OUTRUN THE MOON was not your original title. Could you share how you came up with a new title?
Stacey: We wanted something poetic and memorable, something out of the ordinary. I spent a week reading poetry for that perfect turn of phrase. I even stayed extra-long in a port-a-potty which had the poems of Jack London written on the inside. I was desperate. It was in the course of filling my head with poetry that the title came to me.
Stephanie: Wow—spending extra time in a port-a-potty—that is dedication. But it paid off. Whenever I tell people about OUTRUN THE MOON, almost everyone responds by saying, "I Love that title!" Is there any specific meaning behind it?
Stacey: The main character's mother is a fortuneteller. She tells her daughter she can't outrun the moon, or escape her fate, though she can change her perspective on it.
Stephanie: That totally sounds like something a mother would say. You wrote your first draft of this book on deadline in three months, which just amazes me! Are there any tips you can give writers who might be working with a tight deadline?
Stacey: As a pantster and a stewster (someone who likes to stew with their ideas before putting them on the page), I can honestly say that writing a first draft in three months was hard. It helps to have a good plan, in particular, plotting out your turning points, pinch points and end point. Where do you want your character to be at the end of the story? Then you have something to write towards, even if those things change (as they will!).
Stephanie: When I first read OUTRUN THE MOON I remember highlighting so many lines that I absolutely loved. (This book seriously has a lot of amazing lines!) Would you mind sharing one of your favorites with readers?
Stacey: The universe never jokes. It is always profoundly, unflinchingly serious.
Thanks so much for sharing all of that, Stacey. I am so excited for this book to be out in the world next May. But one of our lucky readers can get a copy early. To win all you have to do is fill out the rafflecopter below. Please note: Stacey has not received her ARCs yet, but as soon as she does, she will be sending one out to our lucky winner.