2016 PubCrawl Releases!
Happy New Year! Can you believe PubCrawl is four years old this year? How time does fly! This little blog will be toddling off to grade school before we know it, sniff. Anyway, to start off another awesome year with us, we thought we'd let y'all know what we PubCrawlers (current and alumni) are publishing this year!
E.C. Myers
Against All Silence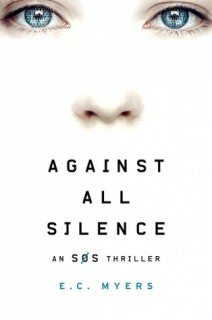 Available May 23, 2016!
After being a key figure in the exposing of government corruption, Max Stein has spent a quiet semester abroad in Paris, studying, staying off the Internet, and looking for his long-lost mother. But just as he is about to fly back to the United States for the holidays, trouble manages to find him once again. Max receives a call from Penny, his on-again-off-again girlfriend who is part of the expert hacking duo DoubleThink. She wants him to meet with Ada Kiesler, a high-profile whistleblower hiding out at a foreign embassy in Berlin. Max has no interest in getting drawn into another corporate conspiracy. But when airport security suddenly detains him on suspicion of cyber-terrorism, he has little choice but to get involved. Soon Max and Penny are tangling with a new group of shadowy figures who are determined to control how the world shares its information. And some figures from Max s past resurface, including his own mother, whose life has mirrored his own in more ways than he d realized. In this action-packed follow up to The Silence of Six, Max and his hacker friends must fight to expose a corrupt corporation that has been systematically taking control of the Internet.

E.C. MYERS was assembled in the U.S. from Korean and German parts and raised by a single mother and the public library in Yonkers, New York. He is the author of the Andre Norton Award–winning young adult novel Fair Coin and Quantum Coin, as well as numerous short stories. His latest novel, The Silence of Six, is a thriller about teenage hackers and government conspiracies. You can find traces of him all over the internet, but especially at ecmyers.net and on Twitter @ecmyers. [hr]
Stacey Lee
Outrun the Moon
Available May 24, 2016!
From the author of the critically acclaimed Under a Painted Sky, an unforgettable story of determination set against a backdrop of devastating tragedy. Perfect for fans of Code Name Verity. San Francisco, 1906: Fifteen-year-old Mercy Wong is determined to break from the poverty in Chinatown, and an education at St. Clare's School for Girls is her best hope. Although St. Clare's is off-limits to all but the wealthiest white girls, Mercy gains admittance through a mix of cunning and a little bribery, only to discover that getting in was the easiest part. Not to be undone by a bunch of spoiled heiresses, Mercy stands strong—until disaster strikes. On April 18, an historic earthquake rocks San Francisco, destroying Mercy's home and school. With martial law in effect, she is forced to wait with her classmates for their families in a temporary park encampment. Mercy can't sit by while they wait for the Army to bring help. Fires might rage, and the city may be in shambles, yet Mercy still has the 'bossy' cheeks that mark her as someone who gets things done. But what can one teenaged girl do to heal so many suffering in her broken city? Breakout author Stacey Lee masterfully crafts another remarkable novel set against a unique historical backdrop. Strong-willed Mercy Wong leads a cast of diverse characters in this extraordinary tale of survival.
Stacey has two books coming out in 2016!
Catch a Falling Heart

Pub date not yet available
A 16-year-old aromateur with an extraordinary nose, the last in a long line of love witches, scrambles to reverse the effects of a love elixir after giving it to the wrong target—all while trying not to fall for the woman's attractive son. Publication is set for fall 2016.

STACEY LEE is a fourth generation Chinese-American whose people came to California during the heydays of the cowboys. She believes she still has a bit of cowboy dust in her soul. A native of southern California, she graduated from UCLA then got her law degree at UC Davis King Hall. After practicing law in the Silicon Valley for several years, she finally took up the pen because she wanted the perks of being able to nap during the day, and it was easier than moving to Spain. She plays classical piano, wrangles children, and writes YA fiction. [hr]
Jodi Meadows
The Mirror King
Available April 5, 2016! Wilhelmina has a hundred enemies. HER FRIENDS HAVE TURNED. After her identity is revealed during the Inundation, Princess Wilhelmina is kept prisoner by the Indigo Kingdom, with the Ospreys lost somewhere in the devastated city. When the Ospreys' leader emerges at the worst possible moment, leaving Wil's biggest ally on his deathbed, she must become Black Knife to set things right. HER MAGIC IS UNCONTROLLABLE. Wil's power is to animate, not to give true life, but in the wraithland she commanded a cloud of wraith mist to save herself, and later ordered it solid. Now there is a living boy made of wraith—destructive and deadly, and willing to do anything for her. HER HEART IS TORN. Though she's ready for her crown, declaring herself queen means war. Caught between what she wants and what is right, Wilhelmina realizes the throne might not even matter. Everyone thought the wraith was years off, but already it's destroying Indigo Kingdom villages. If she can't protect both kingdoms, soon there won't be a land to rule. In this stunning conclusion to THE ORPHAN QUEEN, Jodi Meadows follows Wilhelmina's breathtaking and brave journey from orphaned criminal on the streets to magic-wielding queen.
Jodi also has two books coming out in 2016, plus an e-novella!
My Lady Jane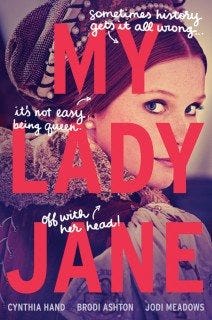 Available June 7, 2016!
For fans of The Princess Bride comes the comical, fantastical, romantical, (not) entirely true story of Lady Jane Grey. Lady Jane Grey, sixteen, is about to be married to a total stranger—and caught up in an insidious plot to rob her cousin, King Edward, of his throne. But that's the least of Jane's problems. She's about to become Queen of England. Like that could go wrong.

JODI MEADOWS lives and writes in the Shenandoah Valley, Virginia, with her husband, a Kippy*, and an alarming number of ferrets. She is a confessed book addict, and has wanted to be a writer ever since she decided against becoming an astronaut. She is the author of the Incarnate Trilogy and The Orphan Queen Duology (HarperCollins/Katherine Tegen).
*A Kippy is a cat.
[hr]
Julie Eshbaugh
Ivory and Bone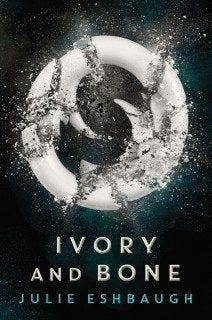 Available June 14, 2016!
The only life seventeen-year-old Kol knows is hunting at the foot of the Great Ice with his brothers. But food is becoming scarce, and without another clan to align with, Kol, his family, and their entire group are facing an uncertain future. Traveling from the south, Mya and her family arrive at Kol's camp with a trail of hurt and loss behind them, and hope for a new beginning. When Kol meets Mya, her strength, independence, and beauty instantly captivate him, igniting a desire for much more than survival. Then on a hunt, Kol makes a grave mistake that jeopardizes the relationship that he and Mya have only just started to build. Mya was guarded to begin with—and for good reason—but no apology or gesture is enough for her to forgive him. Soon after, another clan arrives on their shores. And when Mya spots Lo, a daughter of this new clan, her anger intensifies, adding to the already simmering tension between families. After befriending Lo, Kol learns of a dark history between Lo and Mya that is rooted in the tangle of their pasts. When violence erupts, Kol is forced to choose between fighting alongside Mya or trusting Lo's claims. And when things quickly turn deadly, it becomes clear that this was a war that one of them had been planning all along.

JULIE ESHBAUGH writes young adult fiction. She is the author of the upcoming Ivory and Bone (HarperCollins, 2016.) You can visit Julie's website, add her on Goodreads and follow her on Pinterest and Twitter @JulieEshbaugh. [hr]
S. Jae-Jones
Wintersong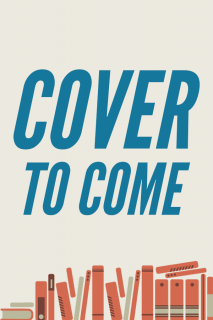 Available September 13, 2016!
Beware the goblin men and the wares they sell. All her life, nineteen-year-old Liesl has heard tales of the beautiful, mysterious Goblin King. He is the Lord of Mischief, the Ruler Underground, and the muse around which her music is composed. Yet, as Liesl helps shoulder the burden of running her family's inn, her dreams of composition and childish fancies about the Goblin King must be set aside in favor of more practical concerns. But when her sister Käthe is taken by the goblins, Liesl journeys to their realm to rescue her sister and return her to the world above. The Goblin King agrees to let Käthe go—for a price. The life of a maiden must be given to the land, in accordance with the old laws. A life for a life, he says. Without sacrifice, nothing good can grow. Without death, there can be no rebirth. In exchange for her sister's freedom, Liesl offers her hand in marriage to the Goblin King. He accepts. Down in the Underground, Liesl discovers that the Goblin King still inspires her—musically, physically, emotionally. Yet even as her talent blossoms, Liesl's life is slowly fading away, the price she paid for becoming the Goblin King's bride. As the two of them grow closer, they must learn just what it is they are each willing to sacrifice: her life, her music, or the end of the world.

S. JAE-JONES (called JJ) is an artist, an adrenaline junkie, and the author of Wintersong (Thomas Dunne, 2016). Before moving to grits country, she was a YA fiction editor in New York City. A southern California native, she now lives in North Carolina, and many other places on the internet, including Twitter, Instagram, Tumblr, and her blog. [hr]
Stephanie Garber
Caraval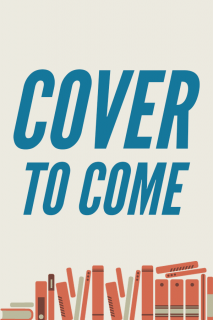 Available September 20, 2016!
An original world. A legendary competition. A mesmerizing romance. An unbreakable bond between two sisters. Welcome to Caraval—the spell-casting first book in a fantasy series that's perfect for fans of Marissa Meyer's Lunar Chronicles series and The Night Circus. Before you enter the world of Caraval, you must remember that it's all a game . . . Scarlett has never left the tiny island where she and her beloved sister, Tella, live with their ruthless father. Now Scarlett's father has arranged a marriage for her, and Scarlett thinks her dreams of seeing Caraval, the legendary, once-a-year performance where the audience participates in the show, are over. Then, Scarlett's long-dreamt of invitation to Caraval finally arrives. So, Tella enlists a mysterious sailor's help to whisk Scarlett away to this year's show. But as soon as the trio arrives, Tella is kidnapped by Caraval's mastermind organizer, Legend. Scarlett has been told that everything that happens during Caraval is only an elaborate performance. But she nonetheless soon becomes enmeshed in a game of love, heartbreak, and magic with her sister, with Legend, and with the other players in the game. And whether Caraval is real or not, she must find Tella before the five nights of the game are over, a dangerous domino effect of consequences is set off, and her sister disappears forever.

STEPHANIE GARBER loves Disneyland because it's the one place on earth where she feels as if the fantastical stories she loves to write about could actually come to life. When she's not writing young adult fantasy, she teaches creative writing a private college in northern California. Her debut novel, Caraval, will be published by Flatiron Books/Macmillan (US) and Hodder & Stoughton (UK) in fall 2016. [hr] And of course we couldn't let the publication of our dear PubCrawl alumni pass without a mention! Here are some forthcoming books from PubCrawl members past! [fourcol_one]
Alexandra Bracken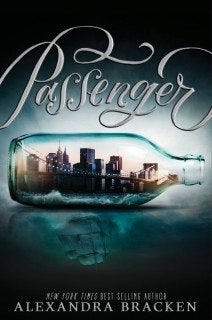 Available now! [/fourcol_one] [fourcol_one]
Susan Dennard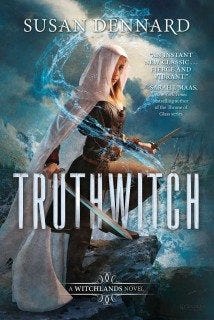 Available now! [/fourcol_one] [fourcol_one]
Sarah J. Maas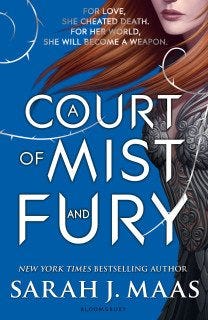 Available May 3, 2016! [/fourcol_one] [fourcol_one_last]
Sarah J. Maas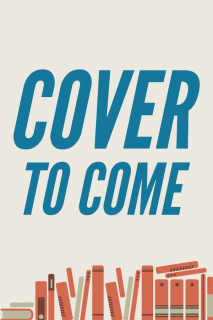 Throne of Glass #5 (no pub date available) [/fourcol_one_last] [fourcol_one]
Marie Lu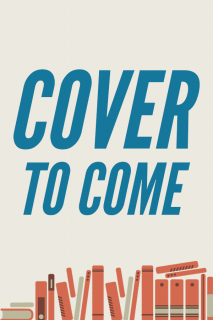 The Young Elites #3 (no pub date available) [/fourcol_one] [fourcol_one]
Amie Kaufman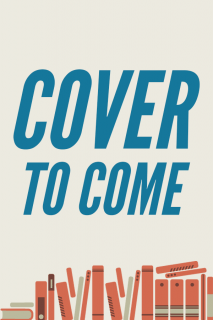 Gemina (Illuminae #2) (no pub date available)
(with Jay Kristoff)
[/fourcol_one] [fourcol_one]
Leigh Bardugo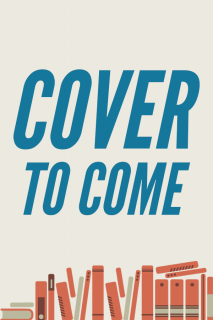 Crooked Kingdom (Six of Crows #2) (September 27, 2016) [/fourcol_one] [fourcol_one_last][/fourcol_one_last] What a year 2016 is shaping up to be! Go us!